In most cases, I feel like a viewer can jump in on a television show that has already run a few seasons, and most likely catch up with the characters and their goings-on without too much difficulty. Legion is not one of those shows- I've been following from the beginning, and I still don't know what the hell is going on in half of the episodes.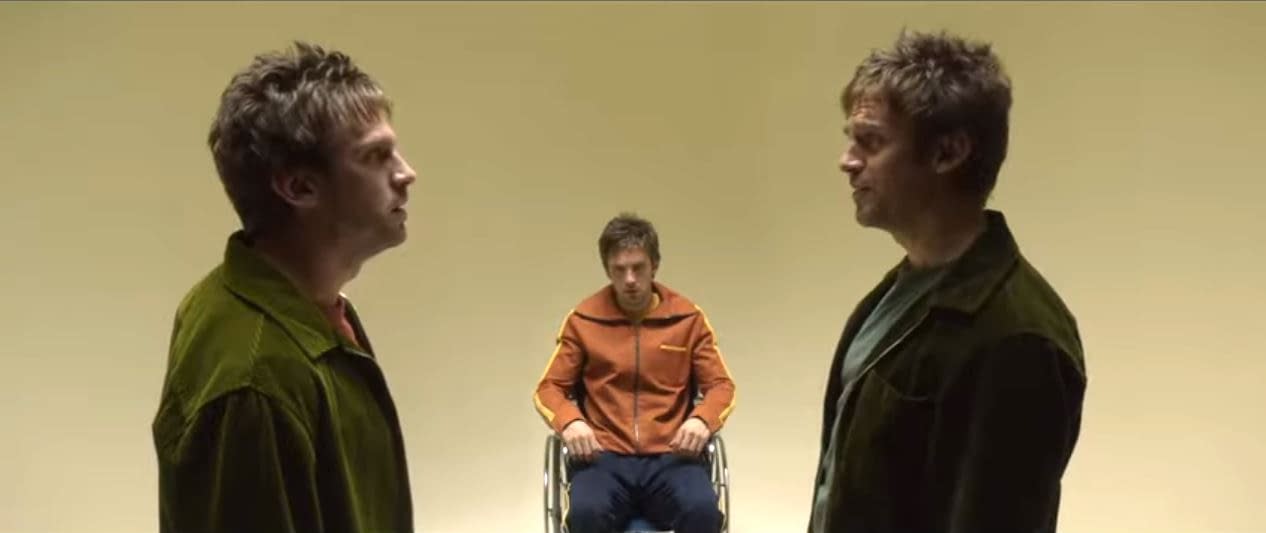 The folks at FX were kind enough to release a recap video that kind of sums-up the major story beats for Legion's first two seasons, at least enough of them that you can get up to speed on why David (Dan Stevens) is now apparently the villain on the series.
That's really not much of a stretch, either. From the very beginning of Legion, we've had a pretty good idea that David's tenuous grasp on reality is about the only thing keeping him from becoming the most dangerous person alive.
The first season of Legion was an absolute breath of fresh air for superhero programming, and pretty much turned the genre on its head. David's battle with the parasitic Shadow King, which lived in his head, was some pretty next-level storytelling, and showed the world a whole new side to Aubrey Plaza's acting range.
The second season found the Summerland group of mutants teaming up with a top-secret government group to try and stop the Shadow King from finding his original body. It doesn't help matters much that David was also hunting the Shadow King, which lead to a very interesting dance competition.
I'm not kidding.
Legion stars Stevens as David Haller, the son of the X-Men's Charles Xavier. His powers make him an Omega level mutant, with his telepathic and telekinetic powers reading off the charts. Plaza plays Lenny Busker, David's friend from the psychiatric hospital. David also killed Lenny in the first episode, so their relationship is kind of complicated. Rachel Keller plays Syd Barrett, a young mutant who develops a romantic relationship with David. Syd can't touch anyone without trading minds with that person, which causes her to withdraw from people.
Legion was adapted for television by Noah Hawley, who has won previous acclaim for his work on the Fargo series, which also runs on FX. Hawley has infused the world of Legion with an exceptional design aesthetic, an amazing soundtrack, and a quirkiness that draws you in whether you want to be or not.
The new season of Legion debuts on June 24th on FX, and will serve as the series' last.
Enjoyed this article? Share it!