Let's Talk About 'Game of Thrones' Season 8 Premiere [SPOILERS, SERIOUSLY]
The end of HBO's landmark and recording breaking series Game of Thrones kicked off in earnest on Sunday, and we were lucky enough to watch the season 8 premiere with a bar full of fans (the Burlington in Chicago, Illinois).
One could almost call this particular episode "Game of Reunions", or "Game of Knowing Looks", as those are the two biggest things that happened in season 8 episode 1.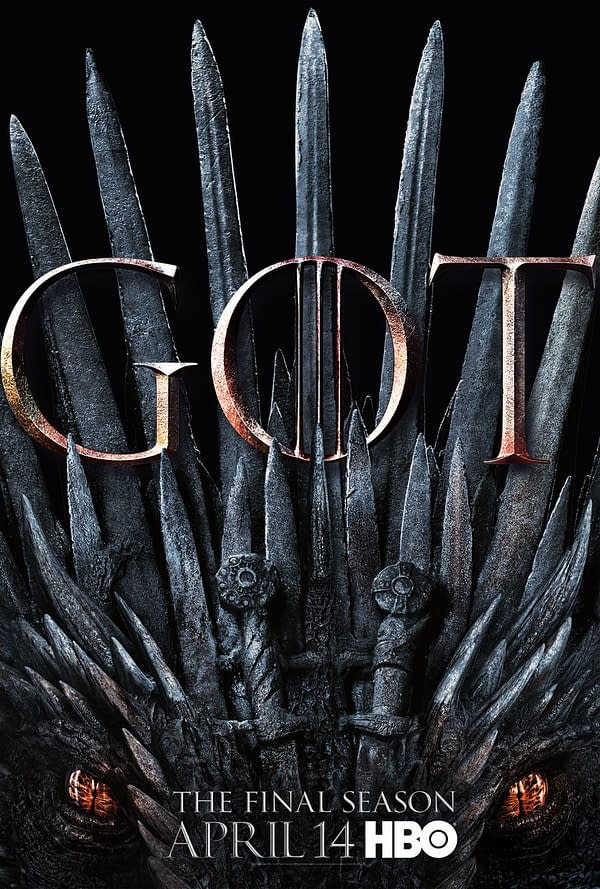 What will follow here will be FULL OF SPOILERS, so if you HAVEN'T CAUGHT UP YET, you may want to find something else to read. Seriously. If you're still reading, you don't care about possibly being spoiled so….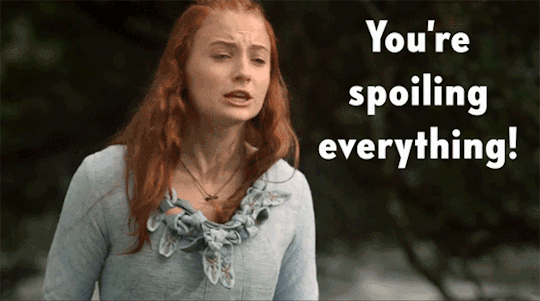 Okay, let's dive right in, starting with the new opening credits:
Obviously there's a lot to unpack here. Updates to the landscape as we know it are both breathtaking and heartbreaking- that hole in the damn Wall for starters. And the more in-depth (literally, in the case of Winterfell and Kings Landing) structural build on the map…just incredible. Keep a wary eye on that walkway of ice marking the passage of the Night King's army on the way towards Winterfell from the Last Hearth.
A jumble of thoughts on the episode:
Young Ned Umber climbing the trees in the Winter Village to watch the army of Unsullied march through with Dany and Jon at the head totally echos Arya's first appearance in episode 1, watching King Robert and his entourage come to the North.
Speaking of Arya, getting those close ups on her face as she sees Jon for the first time in…HOW LONG? If looks could kill- her seeing The Hound. And of course, that light up of seeing Gendry.
There's Mesandei and Grey Worm's strangers in a strange land moment, they're so far from the lands they've known, and it's obvious the Northerners don't know what to think of them.
Jon seeing Bran again, a wonderful moment overshadowed by the secret Bran holds that Jon needs to know.
Dany meeting Sansa is a little frosty, but not as bad as we were expecting. Sansa admirably (her mother would be so proud!) tells Daenerys that "Winterfell is yours."
Lady Lyanna once again steps up and tells the Lords whats-what, speaking for them with the bravery of youth.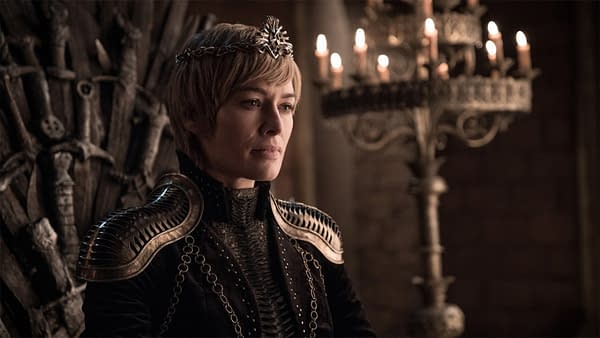 Yes yes Cersei, we know you're still Queen B*tch and all, but, we're very sorry you aren't getting your elephants. Seeing a possible more-than-allies partnership spark up with Euron Greyjoy. Apparently Cersei actress Lena Headey took issue with the scene as it played out, telling Entertainment Weekly, "I kept saying, 'She wouldn't [give in], she wouldn't, that she would keep fighting." Well? It'll theoretically get the Lanniser Queen what she wants?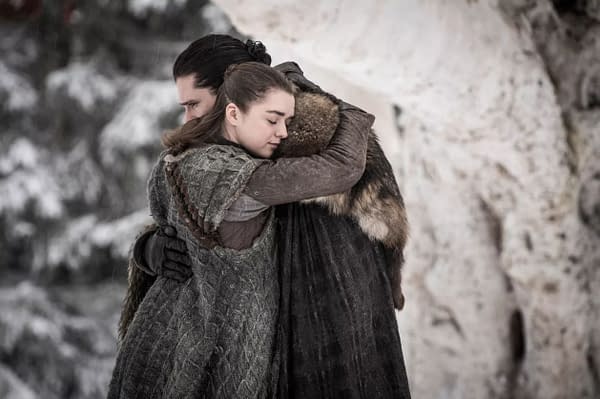 JON AND ARYA. Again, we watched the episode in a bar full of people who are known best for their fabulous reaction videos, and they did NOT disappoint with this moment.
Admittedly theres a scene or two of ridiculousness- like Drogon staring at Jon as he kisses Dany- playing into the "Knowing Looks" subtitle we're giving the episode. Hey, back when we first started watching the show, it was one of our drinking game rules!
Oh Sam, dear darling Sam- meeting with Jon in the Winterfell crypts and laying the big identity secret on him all at once. He's probably the best person to tell Jon the truth though, as we know Sam is trustworthy and without doubt, Jon's best friend. This reveal will of course have all kinds of conflict arise when Jon tells his lover-queen-aunt about it as well. Will she willingly step aside for him? Will she SHARE the throne? So many possibilities.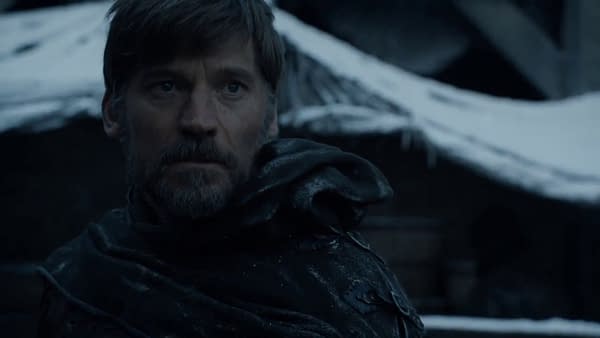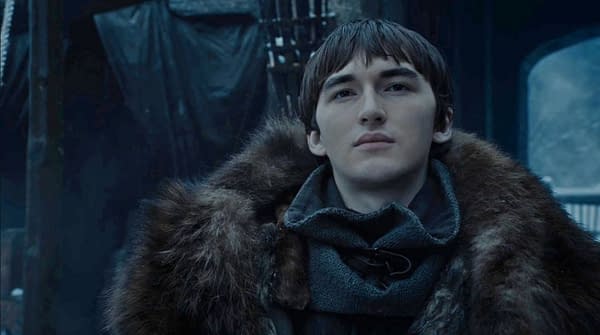 Of course, the biggest reunion- Jaime Lannister and Bran. How will THAT one shake out? Will Bran go the route of anger, or in his newfound Three Eyed Raven calm let it pass to deal with the pressing matters of the army of the dead?
And let's just take a minute to be super happy about the survival of Beric Dondarrion and Tormund, yeah? Also, the Night King shows his artistic side with "Ned Umber: Very Armed", which echos a few different familiar symbols from the series.

So, what do we think so far? Was the premere worth the wait? Do you think season 8 will be as epic as the groundwork is building it up to be?
For next week's s8e2, a little preview-