Luke Tennie Talks 'Deadly Class', Family, Comics, and Confirms Superman is a Punk [BLEEDING COOL INTERVIEW]
Bleeding Cool had the opportunity to interview several of the cast members of SYFY's Deadly Class, their fantastic new hour long drama based off of Rick Remender and Wes Craig's comic book series.
Luke Tennie stars on Deadly Class as Willie Lewis, a complicated kid with a secret that makes life as an assassin dangerous. Tennie is the emotionally stable core to the young cast of characters, and portrays Willie with swagger, charm, and quiet strength.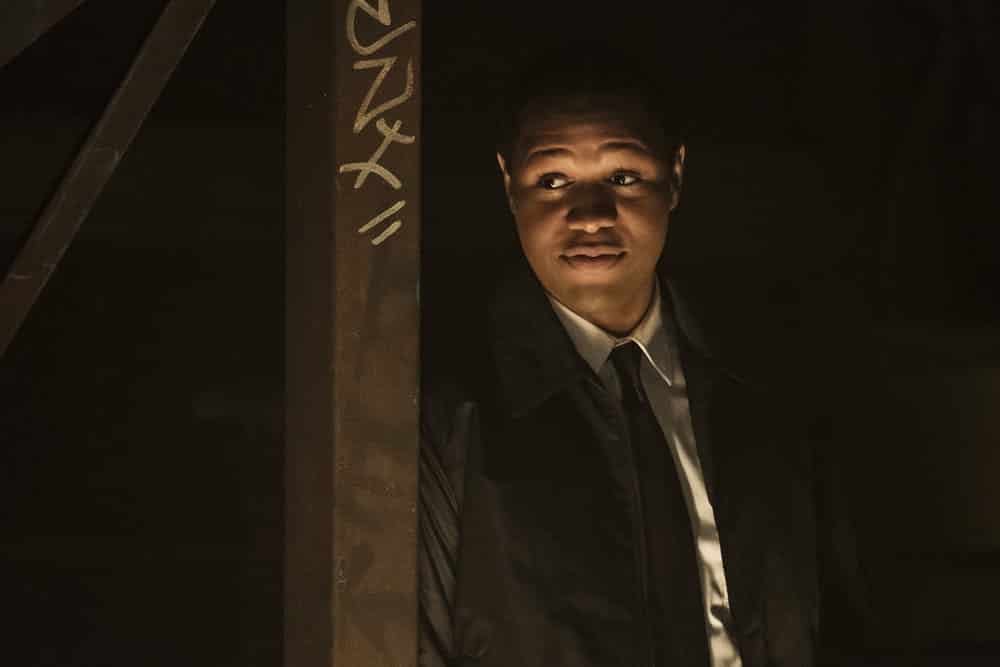 Bleeding Cool: Hey, Luke! How are you doing?
Luke Tennie: Hi Leigh, I'm great. How about yourself?
Bleeding Cool: I'm doing fantastic! I'm really happy to talk with you. You're playing one of my favorite characters on literally my favorite show on TV right now. So I appreciate you taking the time to talk with me.
Luke Tennie: Thank you. Thank you for having me.
Bleeding Cool: So first off congratulations on the show and second looks like you guys are selling a ton of graphic novels right now! That's pretty cool!
Luke Tennie: I didn't expect that. I thought a lot of people would, just, you know, who read the book (would watch). I think that's awesome. The graphic novel is something I'm a big fan of. I'm a big big fan of it and I think it is pretty fun. It'll be fun for these people to see what's different between the novel and the show.
Bleeding Cool: It's one of the best adaptations of an existing property that I've seen. So did you ever think that you're going to be on the cover of a comic book?
Luke Tennie: To be honest, I did not expect it to happen so soon, but I was always a confident guy, and I always said to myself if I'm going to do it I'm going to do it as best I can. I'm going to make sure that my best is the best. So I thought that maybe it would happen but I didn't think it would happen at 24. That's pretty cool. I'll take it and I'll take it with gratitude.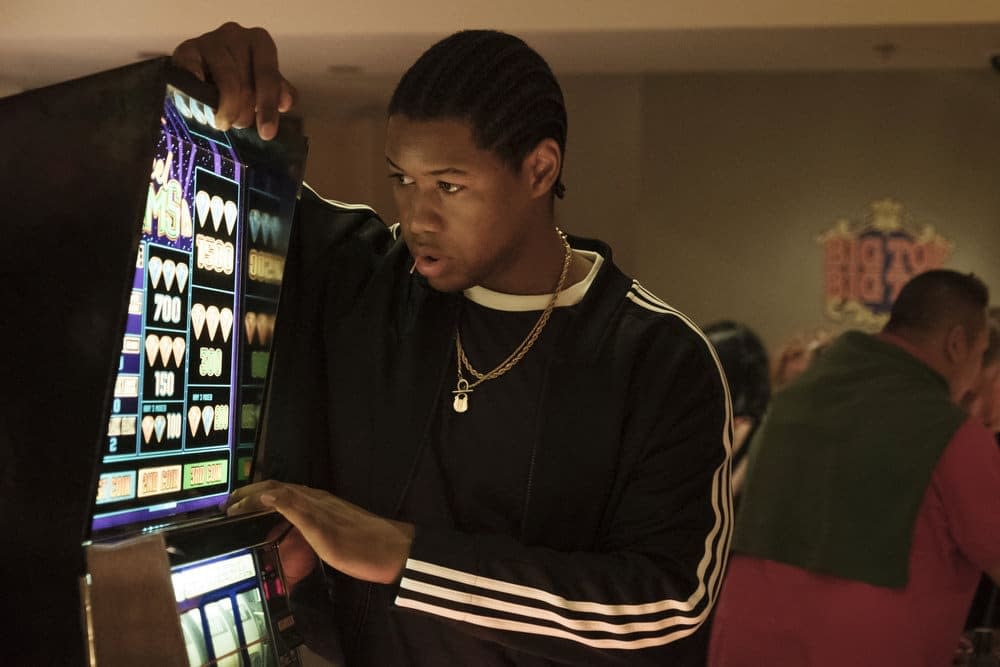 Bleeding Cool: So you play you play Willie Lewis on on Deadly Class, and he's an interesting character because he's a crew leader, and he's got this hard kind of killer persona. But that's not really Willie, is it?
Luke Tennie: No, that's not Willie at all. Willie is a guy who likes to play video games, read comic books, talk hip hop, and music. So yeah it's not really working out for him pretty well.
Bleeding Cool: He's kind of a pacifist, going to a school for assassins- so that's kind of a dangerous thing.
Luke Tennie: Yeah, the thing that sucks about this really… is one thing that I've learned, which the comics didn't really get into – but I've had the chance to talk at length with the directors about how Willie would be passing his classes if he was incapable of combat. Why would Willie line up a shot from 20 yards away to take out Rory in Episode 1 unless he had fantastic aim?
He's really capable. He knows how to handle himself. He is proficient in combat. That's the reason why he's the leader of one of the biggest syndicates at the institution. He just happens to be a pacifist, right? That's what's so confusing to me because it seems sometimes like it's trauma, but I think at the heart of it it's just a pride thing where he will not compromise morally, he will not live like his father did. It's it's just an interesting debate that's happening within this guy's mind.
Bleeding Cool: It especially comes across in episode five, where you've got this solid bead on Chico. And you can see all that emotion going across your face. It's almost like not killing Chico right there and then is almost like a testament to his father or something. It's a really powerful scene.
Luke Tennie: Yeah. Which is really interesting too because his whole thing is not violence, not even killing… It's different from superheroes; different than Batman. Different from Spider-man, different from Superman. It's not violence at all. That's a tough thing to maintain, the world is a violent place. Sometimes I think to protect the ones that you love something is necessary… I thought to myself, "bro, can't you shoot him in the kneecaps?" Just make sure he can't walk no where! Willie Lewis, he couldn't. He froze, he choked.
Bleeding Cool: It's amazing stuff. You did a scene in the comic shop where Willie and Marcus were kind of setting off something about what we're dealing with in comic books right now. A lot of people kind of gate-keeping people, not letting them get into comic books, and that's where that's where Willie met Gabrielle and I thought it was such a cool scene… You read comics, right?
Luke Tennie: Actually Deadly Class is the first graphic novel, and only graphic novel that I've ever read to completion.
Bleeding Cool: Oh man what an introduction!
Luke Tennie: Right? Deadly Class is a crazy way to start. Did you say gatekeeping? That's really interesting.
Bleeding Cool: Yeah there's there's a lot of people that are interested in comic books that kind of feel like it's their own special thing and they don't want to let anybody else in.
Luke Tennie: That sounds so familiar. There's like there's a thing about people and their things where their like "that's my thing, and you can't have it, you can't be part of my culture'.
Bleeding Cool:Willie had a little bit when when when Gabrielle walked up to him to ask him about comics…
Luke Tennie: Absolutely he did!
Bleeding Cool: And he's like, "yeah like this is mine"
Luke Tennie: By the way Superman is a punk right?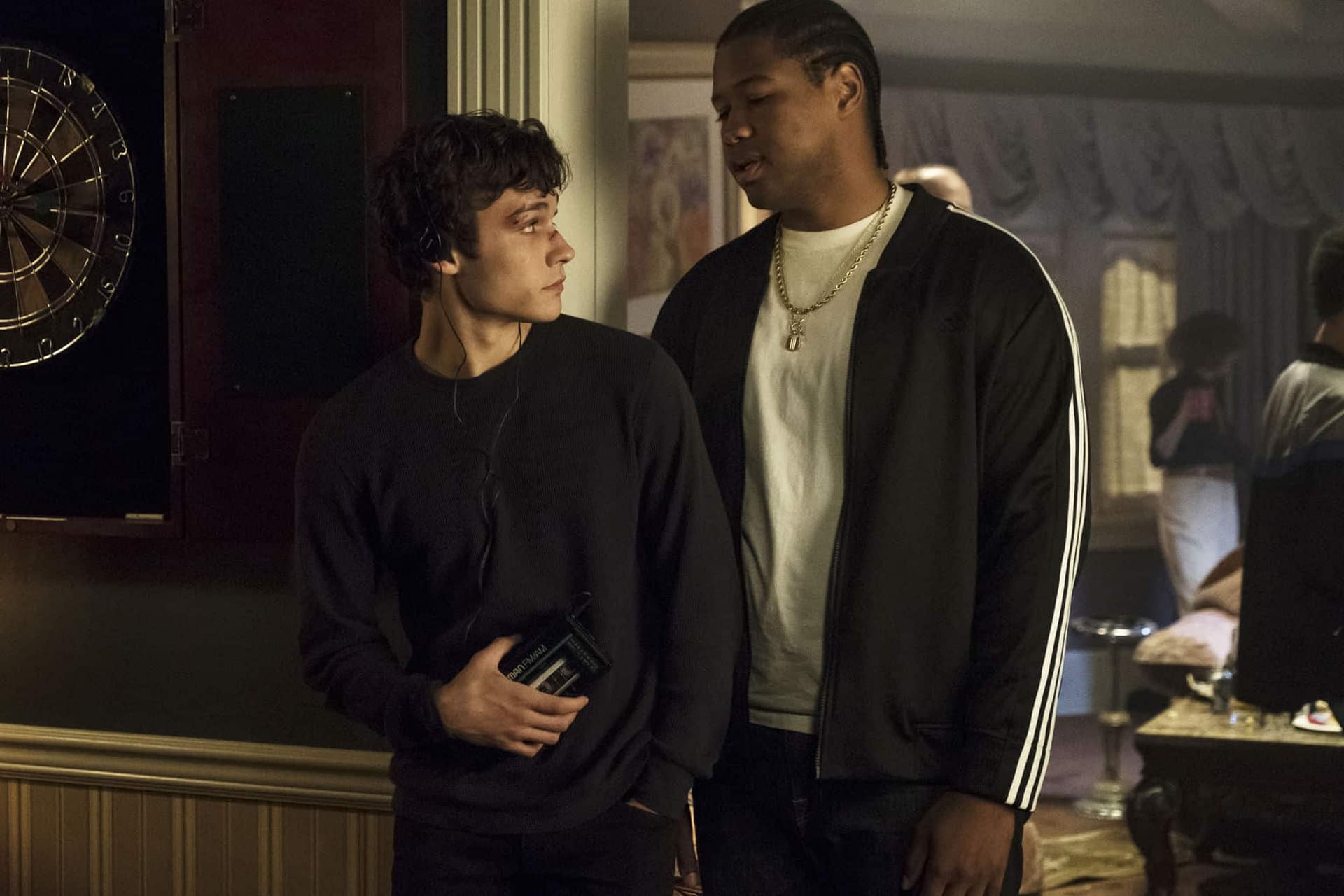 Bleeding Cool: (laughing) So, with Willie being a pacifist, you know, if he actually really got riled up and decide it was time to take somebody on, who would you like that to be?
Luke Tennie: Victor in a heartbeat. Sean (Depner) and I have been talking about it, too. We want to see a big dude fight. We're both big dudes, over six feet and over 200 pounds.
I'm not mad at it; it's just the way that stories are told- usually the the truly combative ones are the nimble ones. They're the small quick ones. But what about Vin Diesel and Dwayne The Rock Johnson in The Fast and Furious? Busting down concrete walls and swinging around monkey wrenches, like let's see some big dude combat.
I'd love to see Willie take on Victor, I feel like there's a lot of things that's been set up for it in season one, especially with the fact that what we saw last night, Viktor just doesn't know how to keep his mouth closed about certain things, and also just doesn't understand what it means to protect your own, while that's all Willie's about, he's about protecting his own.
So what I would like to see is maybe Willy protecting Marcus from something, or maybe just Viktor going too far with insults or something and crosses the line… The gloves are off and Willie just throws caution to the wind. Starts s hitting it.
Bleeding Cool: I can see that happening, because on Deadly Class, especially for your core group, the group of characters that Willie's with… It seems like it's all about family, right? Like he's found that family unit and I could see Willie really deciding that he's going make that exception to defend his family.
Luke Tennie: Right, yeah. And that's something I've started to notice too. Like there's always these dynamics in a pod when it comes to some sort of heroic tale. Everyone has these different roles. And I think Willie has the potential to be kind of like The Thing in Fantastic Four or the Hulk in The Avengers, just the strong one… but also has this side where he's completely helpless, where there's Bruce Banner, but there's the Hulk inside or where there's The Thing, where he's a loyal, honest, good person and doesn't want to hurt anyone unless he has to. And I think that could be Willie if he decides to compromise on his pride and his morality. But we'll see because that's a big part of his identity. Even if barely anyone knows it, that's how he identifies with himself.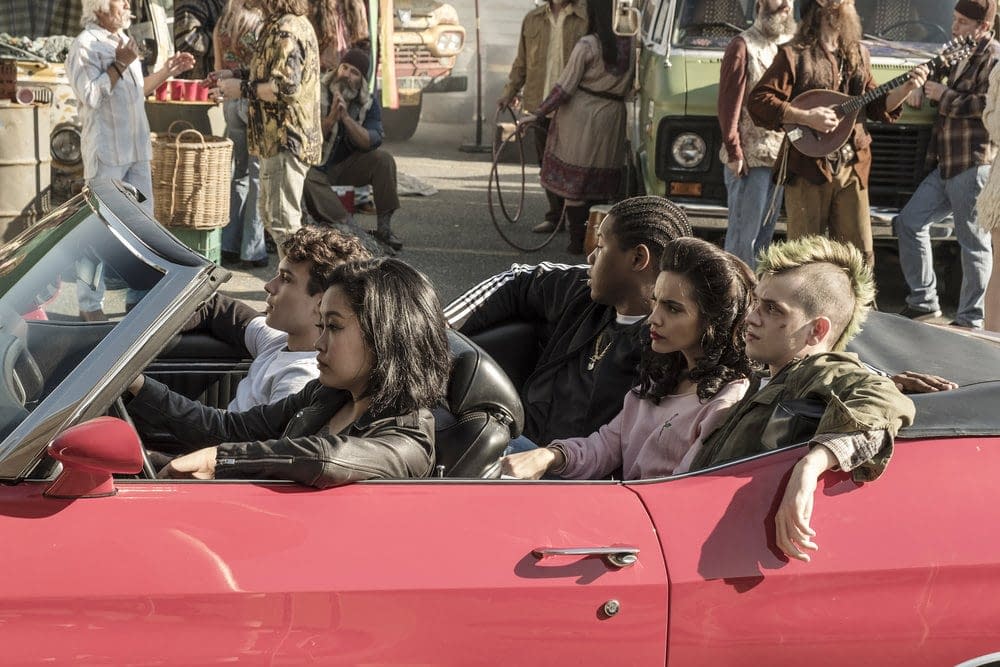 Bleeding Cool: Especially with the origin story, when they show that you know violence is what put him in the position that he's in. When he accidentally kills his dad…
Luke Tennie: … Which is different from the comics, and I think it's it's great for the show, because that means Willie has already had his first kill. He's had several in that room. He took down an entire room of gangbangers who came to assassinate his father. He put them down, only thing is he took down his father as well. So clearly he's learned how to hold a firearm, how not to let that ever happen again.
Bleeding Cool: Yeah the consequences behind it too, right?
Luke Tennie: Exactly. And they're dangerous, grave consequences.
Bleeding Cool: I'm kind of a highly suspicious person when I'm watching shows like Deadly Class, and here you've got Willie, he's got this new girlfriend and she's awesome. And they have this great chemistry together and there's this thing in the back of my head that saying that's not going to go well, so can you set my mind at ease?
Luke Tennie: I'd like too (both laugh), but from my experience, what I've seen as far as relationships go in this show is there's always a catch because of some truth. Whether or not people know the truth.
The catch with Marcus and Maria is they were cheating when they got together, and their relationship was founded in DEATH… That's how they got together, and then a month later we're seeing how they've dealt with that and where they're at now. It's tough. The truth is tough to deal with, and they know everything.
So I can only imagine what it's like for Willie and Gabrielle when she doesn't know everything. She has no idea about Kings Dominion. She has no idea that he's going to a school for assassins, and I don't think that that could end well. They cannot have the truth between them because Willie is hiding Kings Dominion. Either that comes out, or maybe Willie can hide this secret forever. But either way it cannot be completely honest because there is a cost.
Bleeding Cool: I noticed while watching last night's episode… Willie's getting ready to go meet Gabrielle after being inspired by Saya to be honest, and that kind of plays on what you were just saying. She already knows that he's involved in a in a crew. But how much farther can that relationship survive without all of that information, right?
Luke Tennie: Yeah. You can't just keep giving half truths.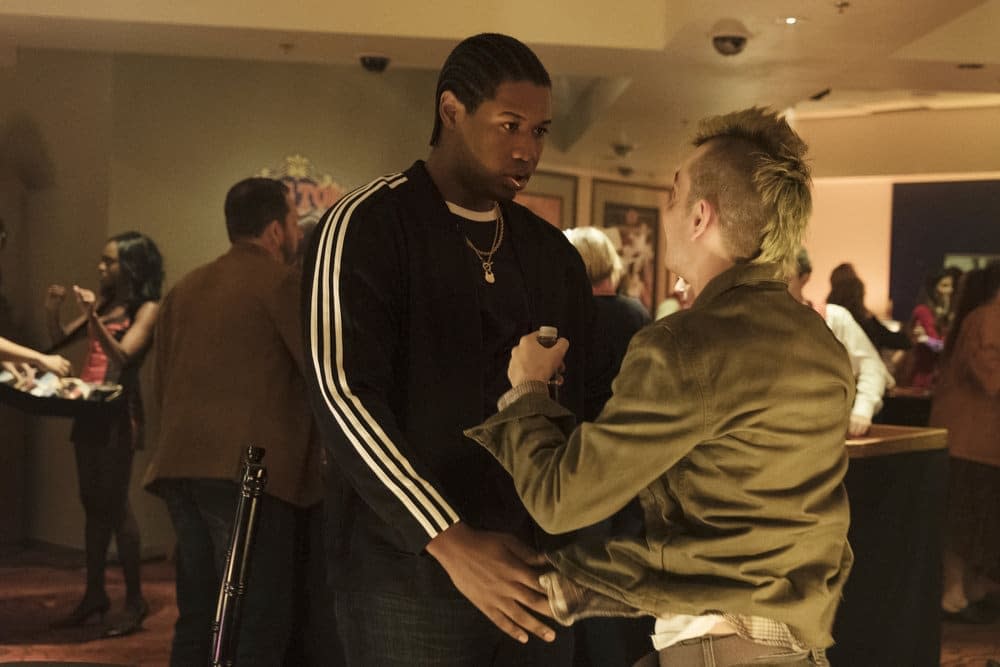 Bleeding Cool: So, if Willie makes it to 2019, what do you think he's gonna think of the world we're in right now?
Bleeding Cool: That's a fantastic question. If Willie made it here, honestly, I think I think he would tell a lot of people to chill. People like "yo yo just chill out like it's cool, we good". Let's just work on this together.
Because he's a pacifist in physical combat, but I think he's also a pacifist when it comes to arguing, like I don't really think I've seen a genuine moment between he and Marcus where the facade is off… where he's bickering; he's right, tells the truth.
We see that in Episode 2 when he talks about his history. "Well, here's what happened. This is why I act this way. Don't judge me". And then, the only time I got heated was last night's episode because Viktor was present, so we had to maintain that facade at the same time he was talking to Marcus about some true stuff.
So I think if Willie made it to this day and age he would look around, and be like "Chill. We're moving forward. Let's do it together. We all want the same thing." Politically things are really heated right now and I really do think Willie would just say "hey guys I get it. Let's work together. Chill."
Bleeding Cool: So one last question: You guys are doing fantastic work, the show is amazing… What's been your favorite scene so far?
Luke Tennie:I love this question because it's different every time… I try to pick a new favorite. The one that's been on my mind recently, was one of my favorite scenes to shoot. The scene where Master Lin calls Willie to stay after class and he talks to him. That scene was about 15 seconds long, but let me tell you; I got to be in a scene with an Avenger! So that's pretty cool… Also, he's really good… Also, he's an Avenger. Also, he's really good!
And also I love this show, and getting to work with the greats is something that really inspires me to to work on my craft to be a better storyteller. So any chance I get to work with Benedict Wong, well that's a good day.
Bleeding Cool: You are all doing fantastic work. Luke, I really, really appreciate you taking the time to talk with Bleeding Cool today, and I wish you nothing but continued success with Deadly Class and your career.
Luke Tennie: Thank you so much, I appreciate it.

Deadly Class is nearing the end of it's first season, and airs Wednesday nights on SYFY. The series has not yet been renewed for a second season, but perhaps you can be the hero that binge watches the show enough to spark that renewal. Be the hero, watch the show! It's really good!
From Sony Pictures Television and Universal Cable Productions, Deadly Class was adapted for television by original comic book series writer Rick Remender and Miles Orion Feldsott, who will serve as executive producers alongside Joe Russo and Anthony Russo (Avengers: Infinity War, Captain America: Civil War), Mike Larocca (Spy) and Mick Betancourt (USA's The Purge, Shots Fired). Remender, Feldsott, and Betancourt will also share showrunner duties on the series.