Marina Sirtis Will Guest Star on 'The Orville' Season 2
It would appear that former Star Trek: The Next Generation star Marina Sirtis will have a guest-starring role during season 2 of FOX's The Orville.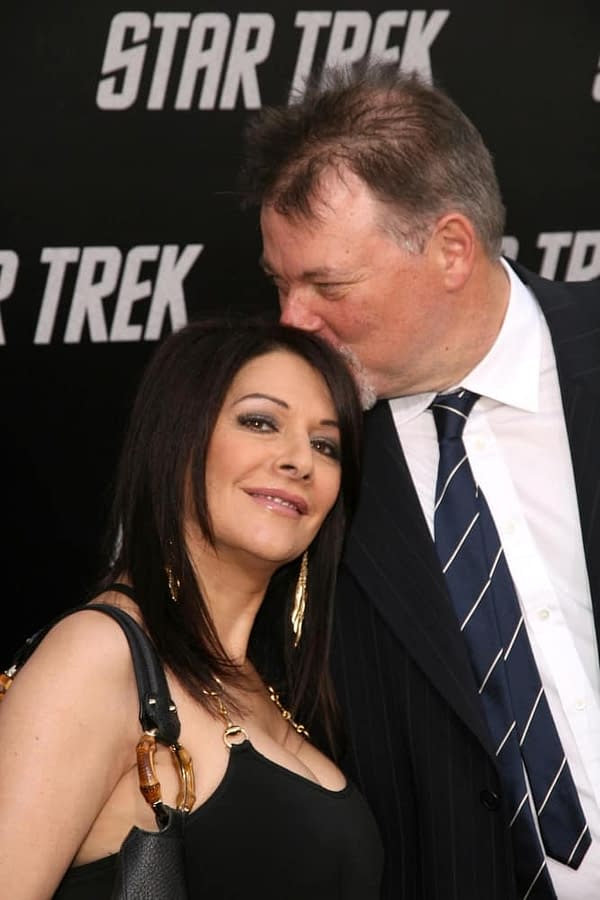 Just this morning, Sirtis tweeted out this image of Frakes, herself, and Seth MacFarlane with the caption "Where am I?"
Frakes responded to this, saying "cat's out of the bag now":
TrekMovie.com says they've independently confirmed this, but that there is no additional information as to what role Sirtis will be playing, only that it'll be an episode that Frakes is directing.
Perhaps you'll recall when Sirtis visited Frakes on the set of CBS All Access's Star Trek: Discovery earlier this year, which of course fueled speculation and rumors that maybe she'd be appearing on that series. Frakes has directed episodes of both ST:D and The Orville.
The Orville season 2 is set to hit FOX on December 30th, 2018.