Marvel's Cloak and Dagger: The World Has Taken So Much from Tandy
Tonight we get the fifth episode of Marvel's Cloak and Dagger, which will take us to the halfway point of the first season. The first two episodes debuted back-to-back making for a pretty dramatic launch. The fourth episode brought our two leads, Tyrone Johnson (Aubrey Joseph) and Tandy Bowen (Olivia Holt) to talk about their powers and test them out for the first time. It also gave us our first look at Tyrone's cloak.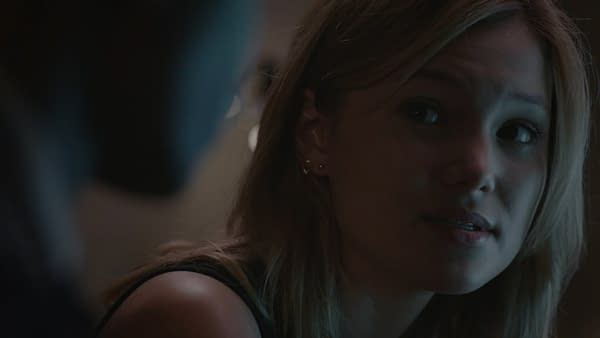 With episode 5, called 'Princeton Offense', the synopsis reads:
"Tandy is consumed with solving the Roxxon cover-up and uses her powers to gather information. Tyrone prepares for the basketball tournament. O'Reilly looks into the city's drug problems."
The basketball connection explains the episode title.
In a sneak peek from tonight's episode, Tandy and Tyrone are together when Tandy suggests she use her powers to see people's hopes as a way to figure out their secrets. She wants to find the truth about what happened the night her father died and exactly what Roxxon is trying to cover up. Tyrone seems hesitant to use their abilities that way, but Tandy feels the world has taken so much from her that she deserves to take some back.
Marvel's Cloak and Dagger airs tonight at 8 p.m. ET on Freeform.