If you've watched the first episode of Marvel's Jessica Jones season 2 or read my recap/review of it, then you know that the introduce a live-action version of a somewhat obscure and rather silly named Marvel Comics character… the Whizzer.
Spoilers below…
.
.
.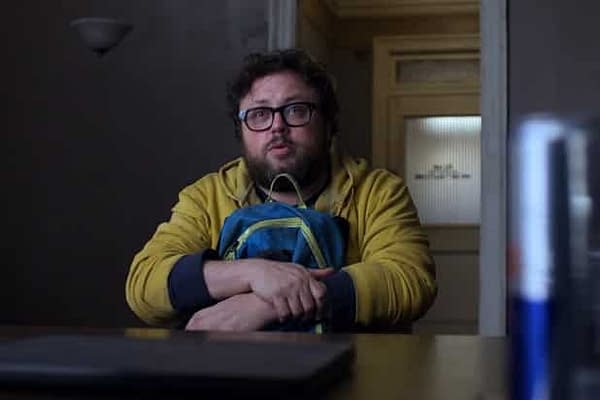 During a montage of potential clients, Jessica (Krysten Ritter) meets with a rather disheveled, heavy set man named Robert Coleman (Jay Klaitz). He is dressed in a yellow hoodie and carrying a blue backpack and claims that someone is out to kill him. He explains that he has just been able to save his life because he has super speed. And his superhero name would be the nickname he had in high school, 'the Whizzer'. When Malcolm (Eka Darville) asks him to demonstrate his speed, he tells them he can't as his powers are fear induced and he can only use them when he's afraid. They turn down his case, assuming he's a crack pot and anyone who is called The Whizzer in high school… it's not for a good reason.
He returns multiple times, begging for help until finally he shows up with a gun, angry that Jessica won't believe him. When she tries to take the gun away, he gets scared and starts super speeding all over the place and finally out of the building. She chases after him and he has a scaffolding collapse on him, running a metal pipe through his chest. It turns out that not only was he telling the truth, but that he and Jessica were both experimented on by the same company, IGH. He is the key to her beginning an investigation.
Comic fans most likely did what I did when we first heard him say The Whizzer, and assumed it was just a fun Easter Egg. Non-comic readers probably assumed it was just a joke hero name. The Whizzer is a legitimate Marvel superhero.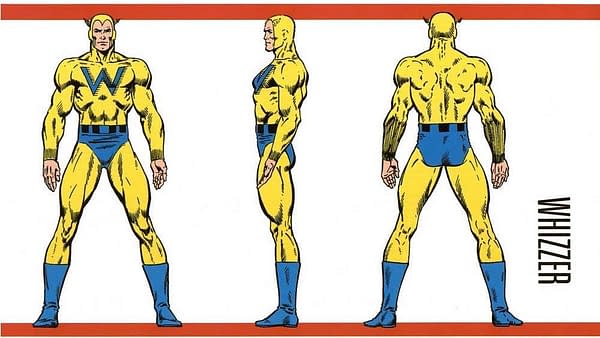 The Whizzer, aka Robert Frank, first appeared in USA Comics #1 in 1946 and created by Al Avison. His origin has him on a trip to Africa with his doctor father, Emil Frank, when he is bitten by a cobra and saved by a transfusion of mongoose blood. This ends up giving him super speed. The show includes the character having a pet mongoose named Emil. Robert becomes a superhero and joins the Liberty Legion to help rescue the Invaders. The golden age version ends up joining the All-Winner Squadron and later battles depression, alcoholism and homelessness. The modern version has him marrying teammate, Miss America, was the father of Nuklo and served with the Avengers for a time.
In many ways he was a counterpart to the Golden Age version of The Flash, a typical speedster that never really became as popular as his DC counterpart. Maybe he will be now that he's been introduced on Netflix and mentioned in multiple episodes.
Enjoyed this article? Share it!