"Masters of the Universe: Revelation" – Kevin Smith REALLY Wants Us to Know the Voice Cast
It's been more than three months since director Kevin Smith and Netflix announced they were taking fans back to Eternia with Masters of the Universe: Revelation and more than a week since animation studio Powerhouse (Castlevania) CEO/CCO Brad Graeber shared a look at Smith's visit to the team's HQ to check out production.

Well, it would appear we're about to get some voice cast news pretty darn soon that apparently is going to blow our damn minds – there's just one problem.
Smith can't give us any names yet.
Apparently, what he can do is tease the crap out of us over how impressive the names are going to be. In fact, here's what Smith had to say in his own words:
"The voice cast of the @MastersOfficial series I'm doing for @Mattel & @netflix is INSANE! When the news hits, it won't break the internet; instead, it will make the internet believe that we're living in a simulation in which the programmers wanna see us smile & cry tears of joy."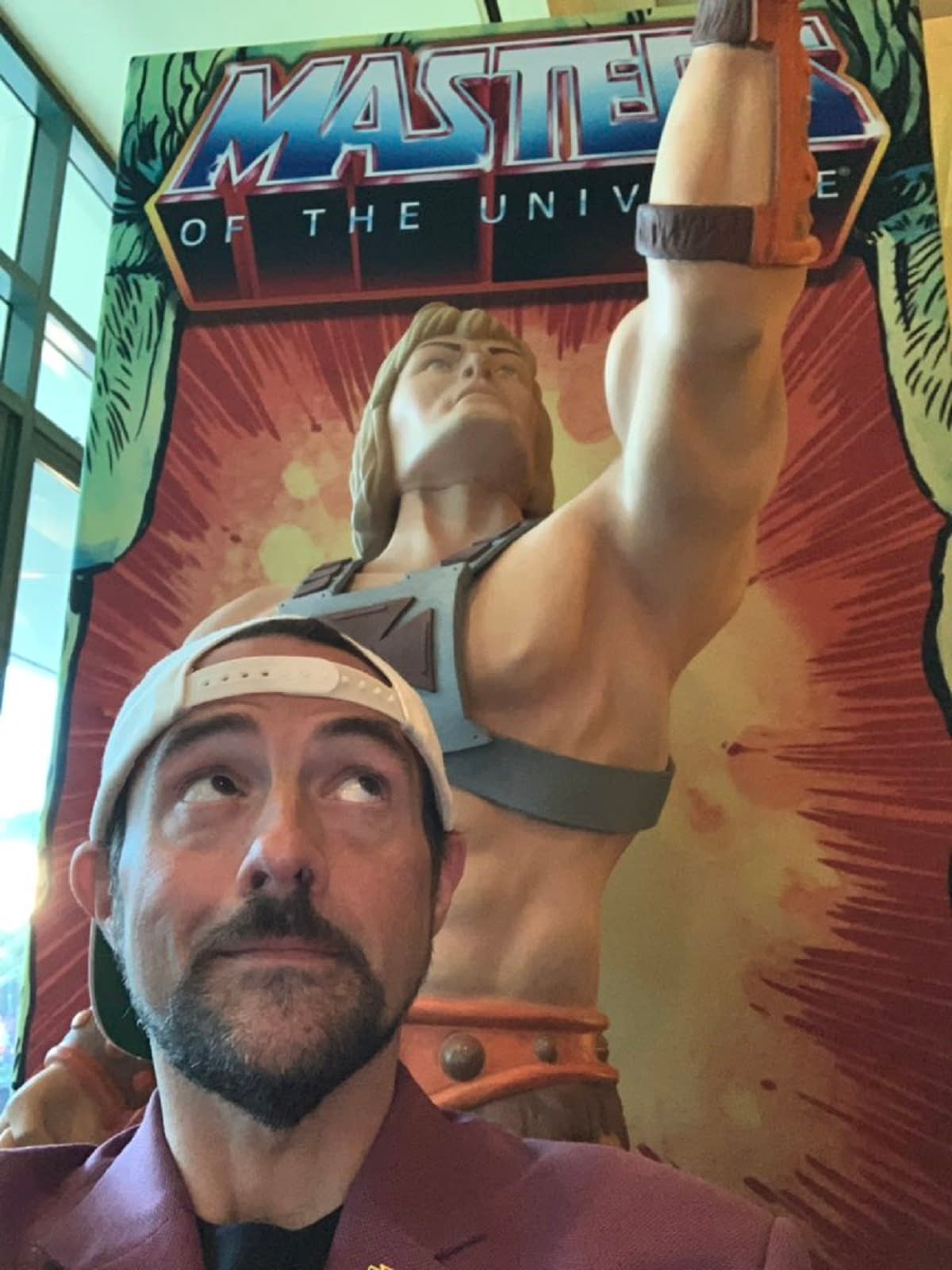 Here's a look at the crew from Powerhouse offering Smith a hands-on view of how work is progressing, with Smith having the opportunity to meet with directors Patrick Stannard and Adam Conarroe.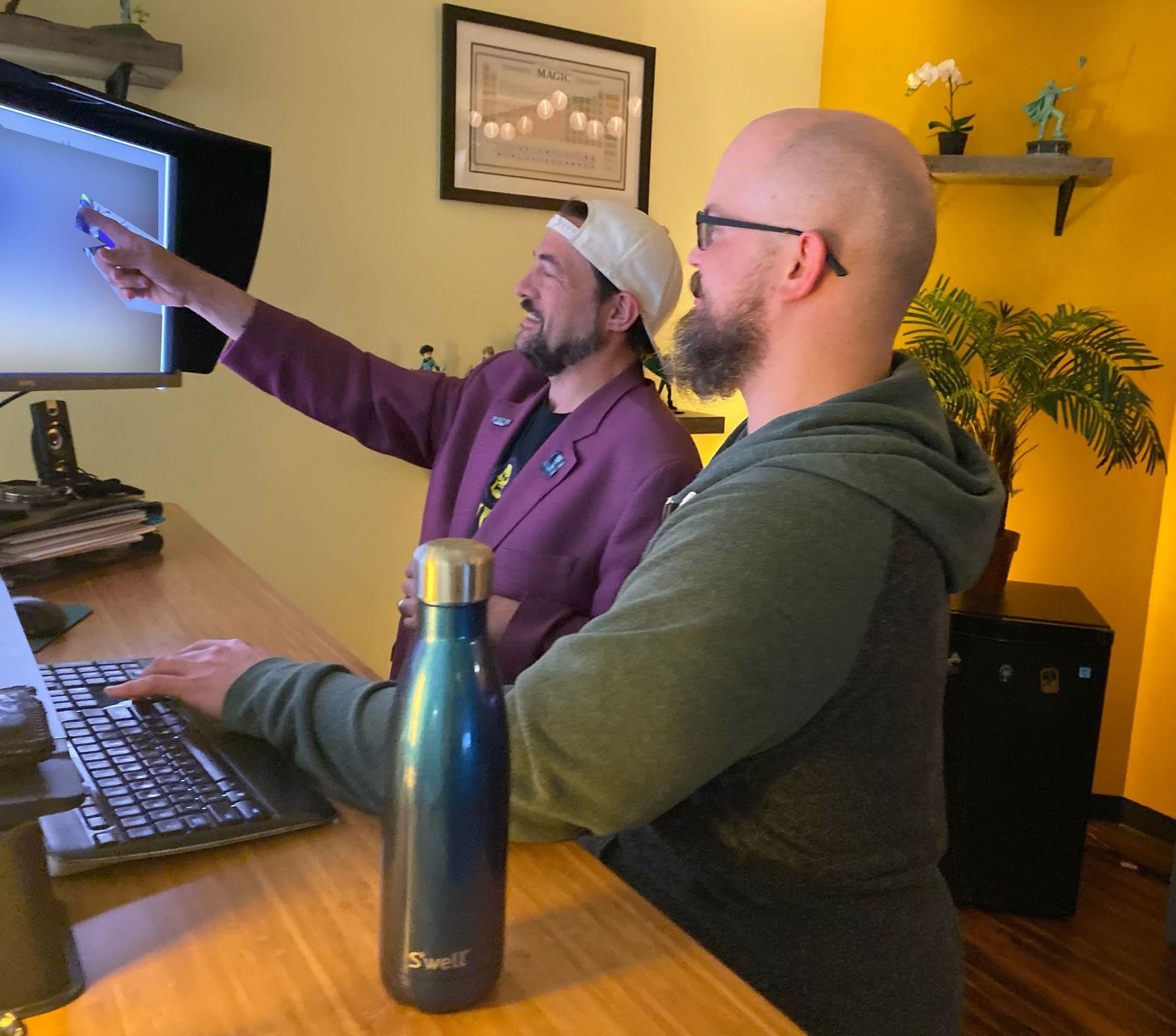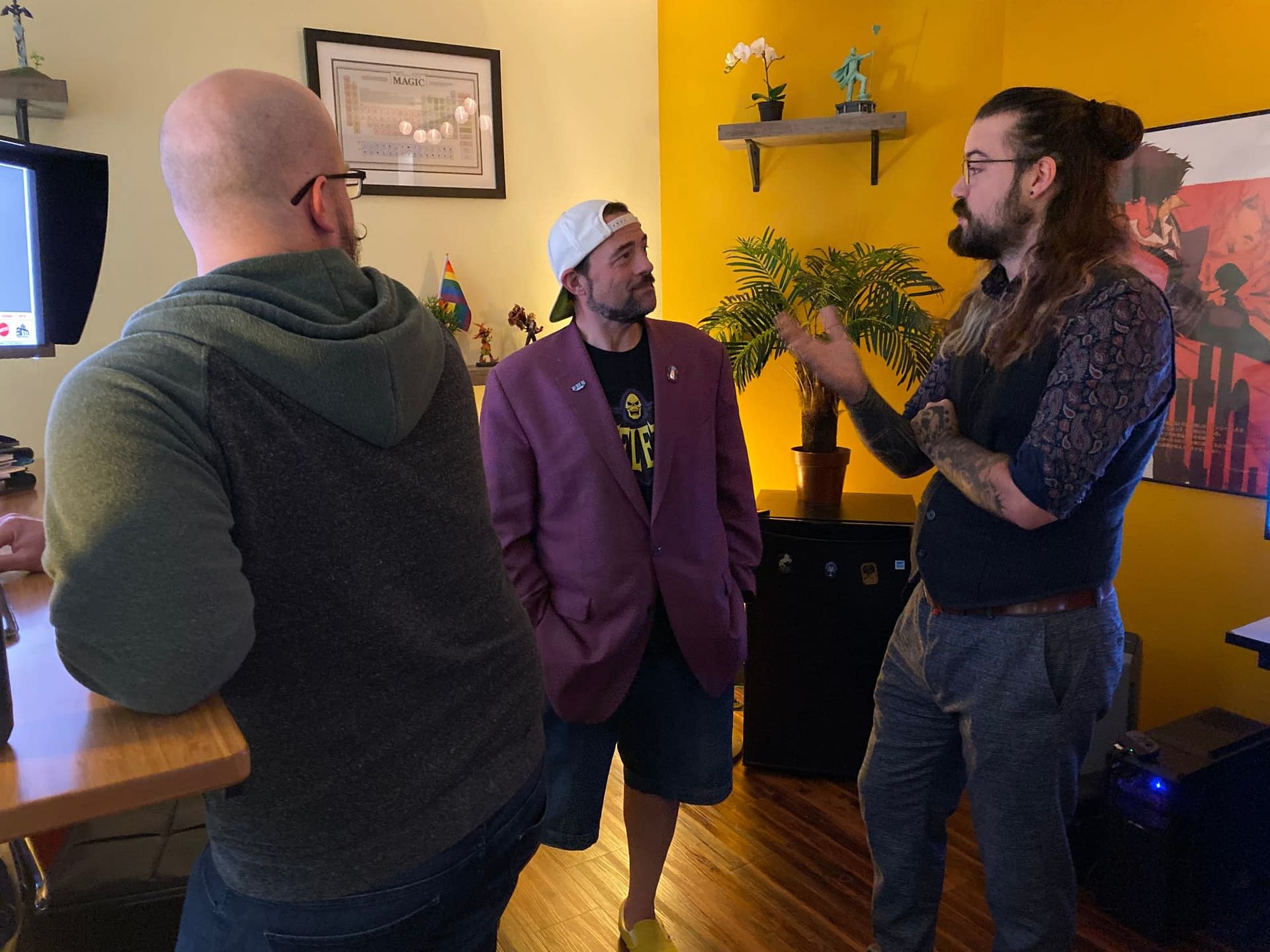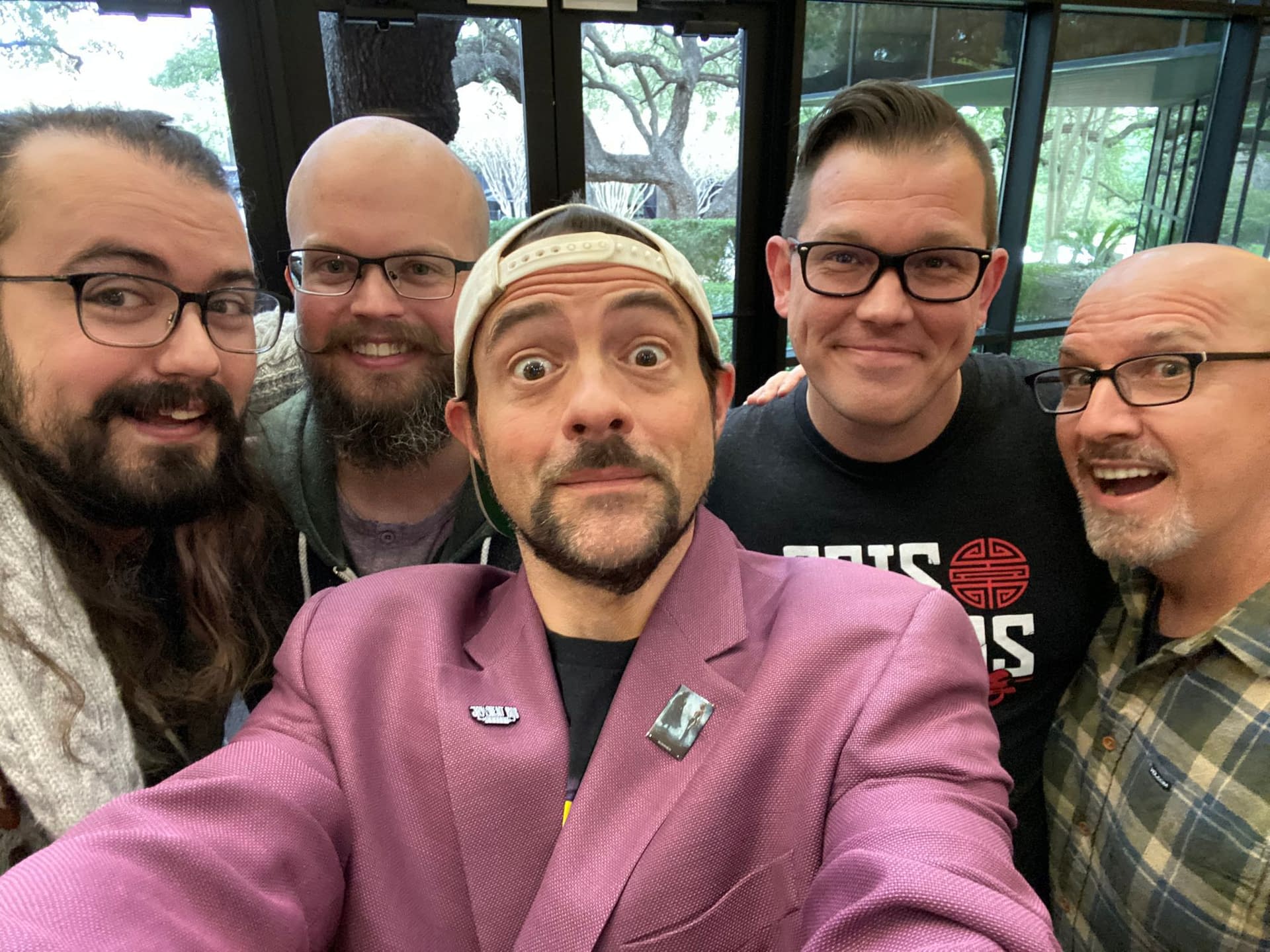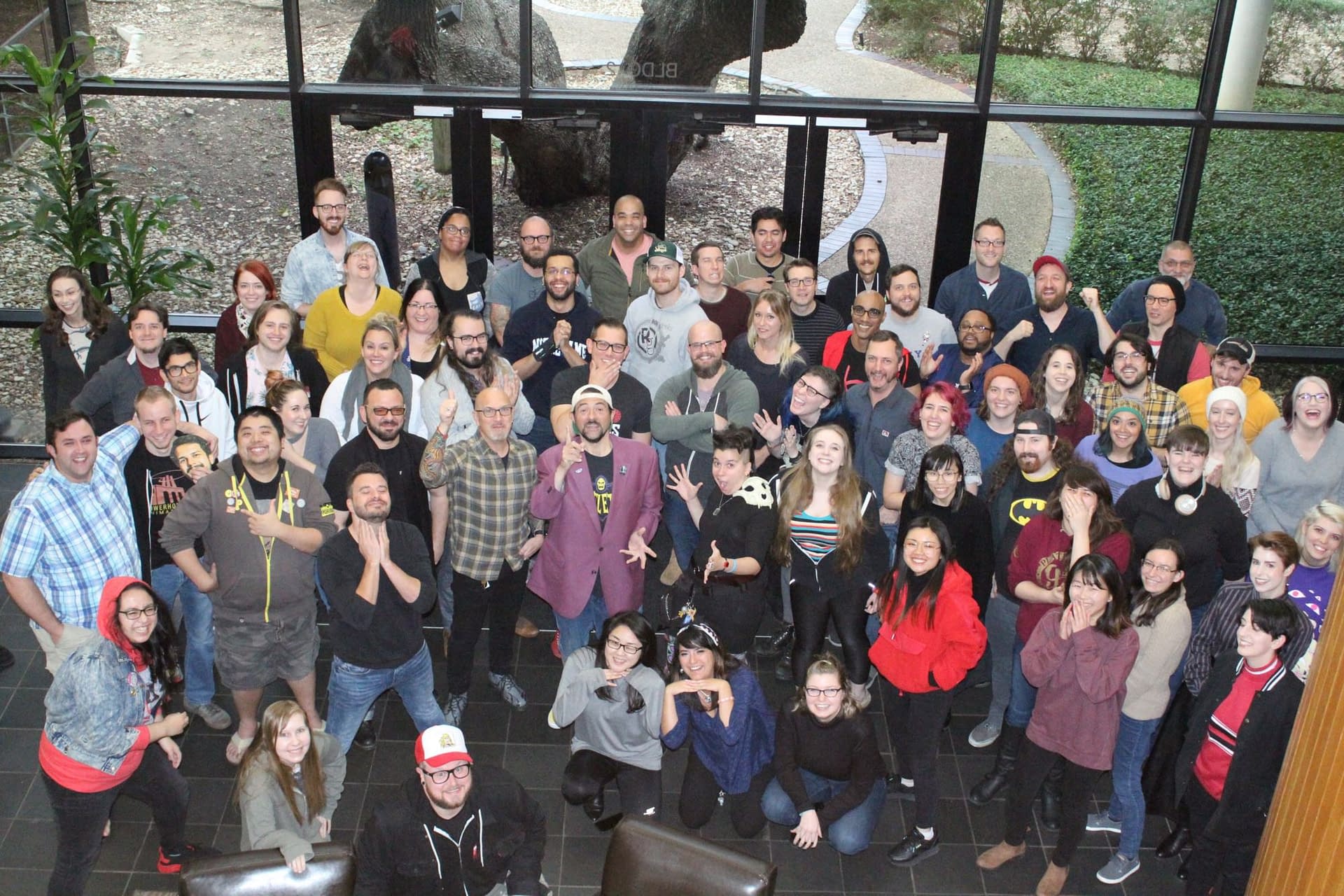 "I'm Eternia-ly grateful to Mattel TV and Netflix for entrusting me with not only the secrets of Grayskull, but also their entire Universe. In Revelation, we pick up right where the classic era left off to tell an epic tale of what may be the final battle between He-Man and Skeletor! Brought to life with the most metal character designs Powerhouse Animation can contain in the frame, this is the Masters of the Universe story you always wanted to see as a kid!"

– Kevin Smith
Here's look at the official social media announcements, first from Power-Con and then from Netflix:
Now here's a look at the inital key art/poster for the animated series, as well as storyline overview of the project. Smith emphasizes that the series is not be a reboot or reimagining, and will continue the storylines from the original cartoon.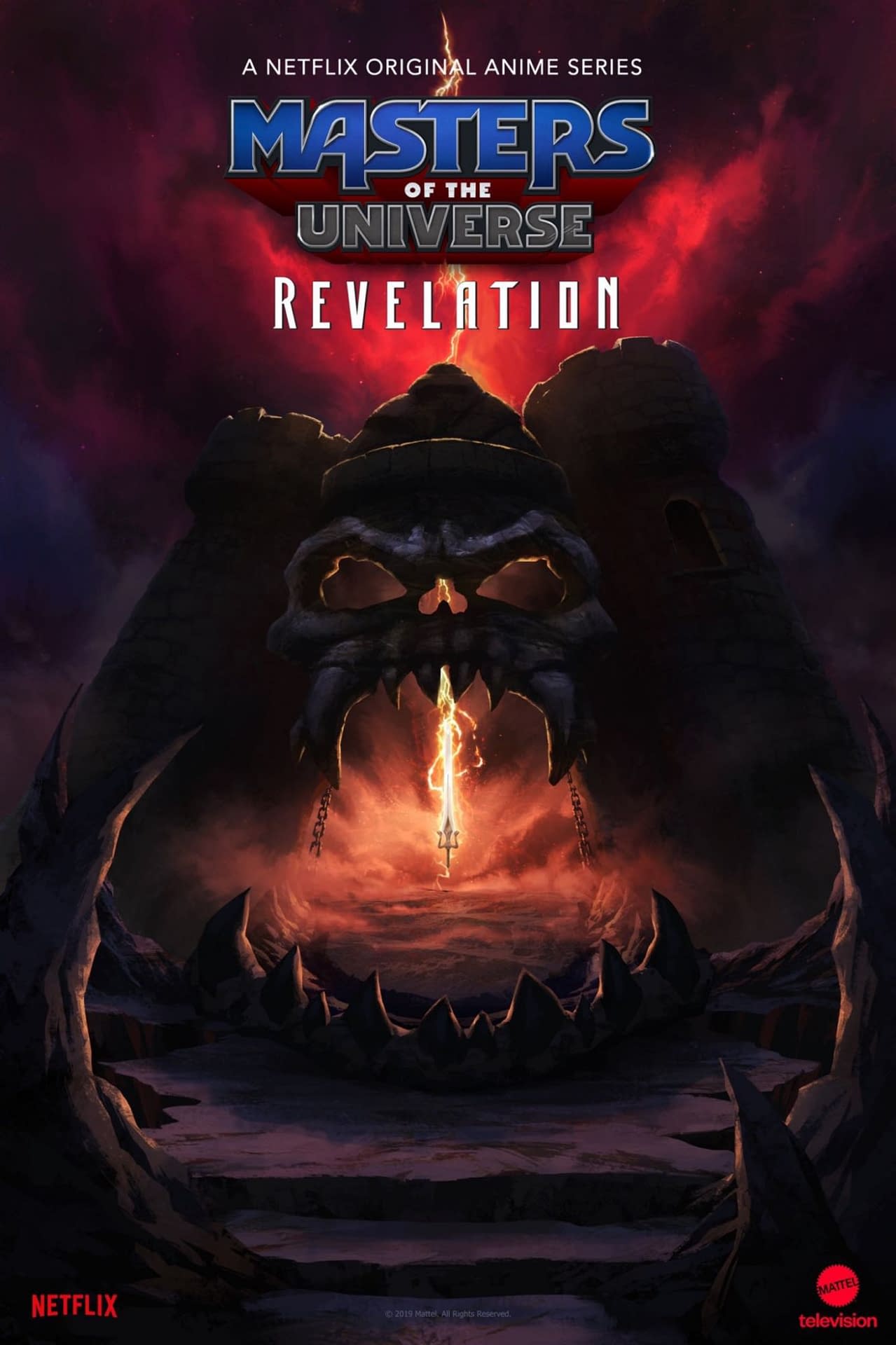 A radical return to Eternia, Revelation is a direct sequel series to the classic era of Masters of the Universe. Featuring fan favorites He-Man, Orko, Cringer and Man-At-Arms, the story pits our heroic warriors and guardians of Castle Grayskull against Skeletor, Evil-Lyn, Beastman and the vile legions of Snake Mountain!

But after a ferocious final battle forever fractures Eternia, it's up to Teela to solve the mystery of the missing Sword of Power in a race against time to prevent the end of the Universe! Her journey will uncover the secrets of Grayskull at last. This is the epic He-Man and the Masters of the Universe saga fans have waited 35 yeas to see!