"Masters of the Universe: Revelation" Voice Cast Revealed: Mark Hamill/Skeletor, Sarah Michelle Gellar/Teela & More
It was back in November when director Kevin Smith told us how much he wanted to reveal the voice cast for his animated return to Eternia with Netflix's Masters of the Universe: Revelation. Three months later, that time has come!
Turning Friday into a big reveal day, the streaming service posted the voice cast line-up – and it's an "all-star" line-up of geek pop culture icons, including: Mark Hamill, Lena Headey, Chris Wood, Sarah Michelle Gellar, Liam Cunningham, Stephen Root, Diedrich Bader, Griffin Newman, Tiffany Smith, Henry Rollins, Alan Oppenheimer, Susan Eisenberg, Alicia Silverstone, Justin Long, Jason Mewes, Phil LaMarr, Tony Todd, Cree Summer, Kevin Michael Richardson, Kevin Conroy, and Harley Quinn Smith.
Here's a look at the line-up, including Hamill as Skeletor in the series, Headey as Skeletor's right-hand woman, Evil-Lyn; Wood as Prince Adam/He-Man; and Gellar and Cunningham as He-Man cohorts Teela and Man-at-Arms, respectively.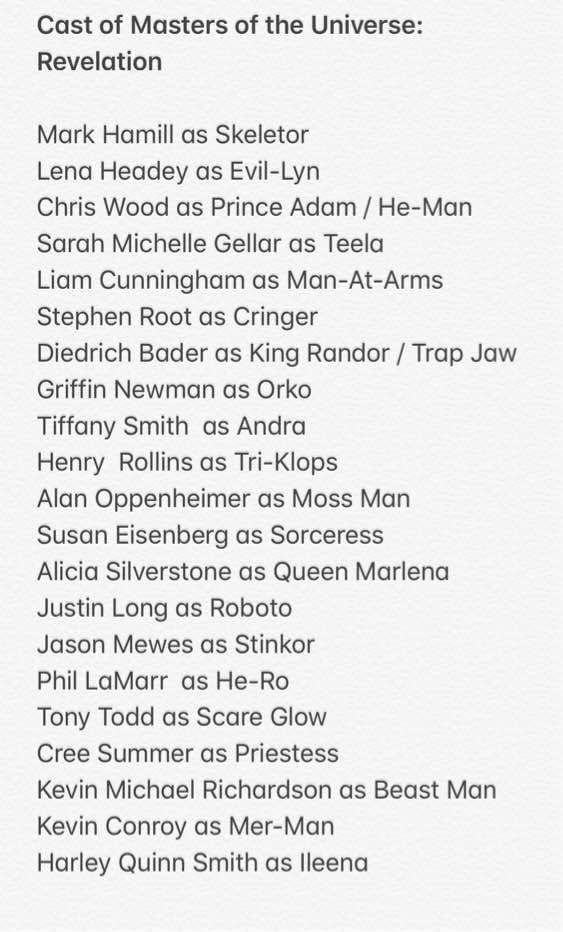 "I cannot believe the lineup of talent I get to play with. The incredible, star-studded cast that Mattel's Rob David and Netflix's Ted Biaselli assembled for our Masters of the Universe series will let any lifelong He-Man fan know we're treating this cartoon seriously and honoring the legendary world of Eternia with A-list talent. Chris, Sarah, Mark, Lena and the other amazing actors and actresses have given performances so powerful and real in a show that features a talking giant green tiger. With these fantastic performers behind our characters, it'll be crazy easy to immerse yourself in the swords and sorcery of our epic sci-fi soap opera."

– Kevin Smith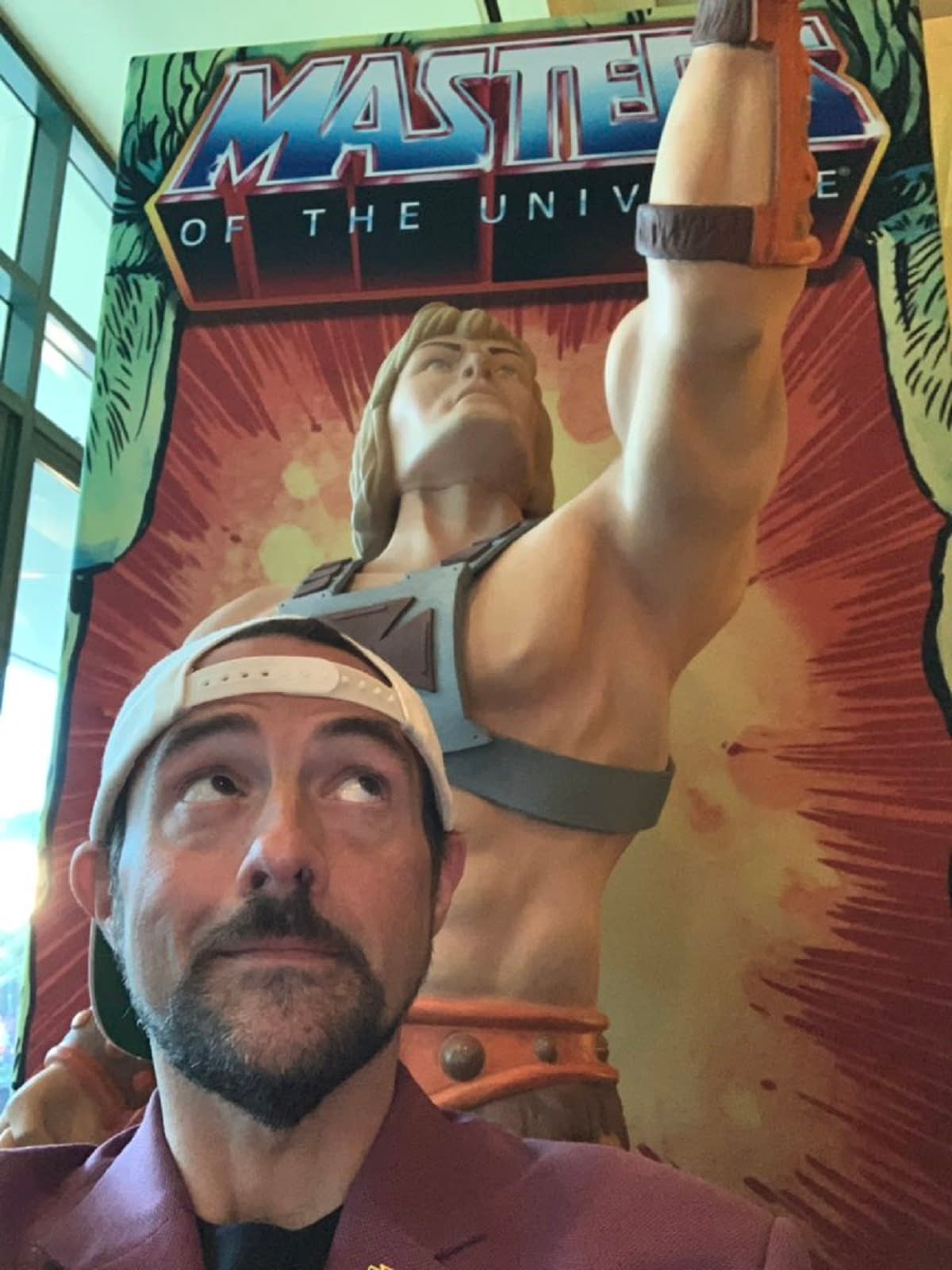 Here's a look at the crew from Powerhouse offering Smith a hands-on view of how work is progressing, with Smith having the opportunity to meet with directors Patrick Stannard and Adam Conarroe.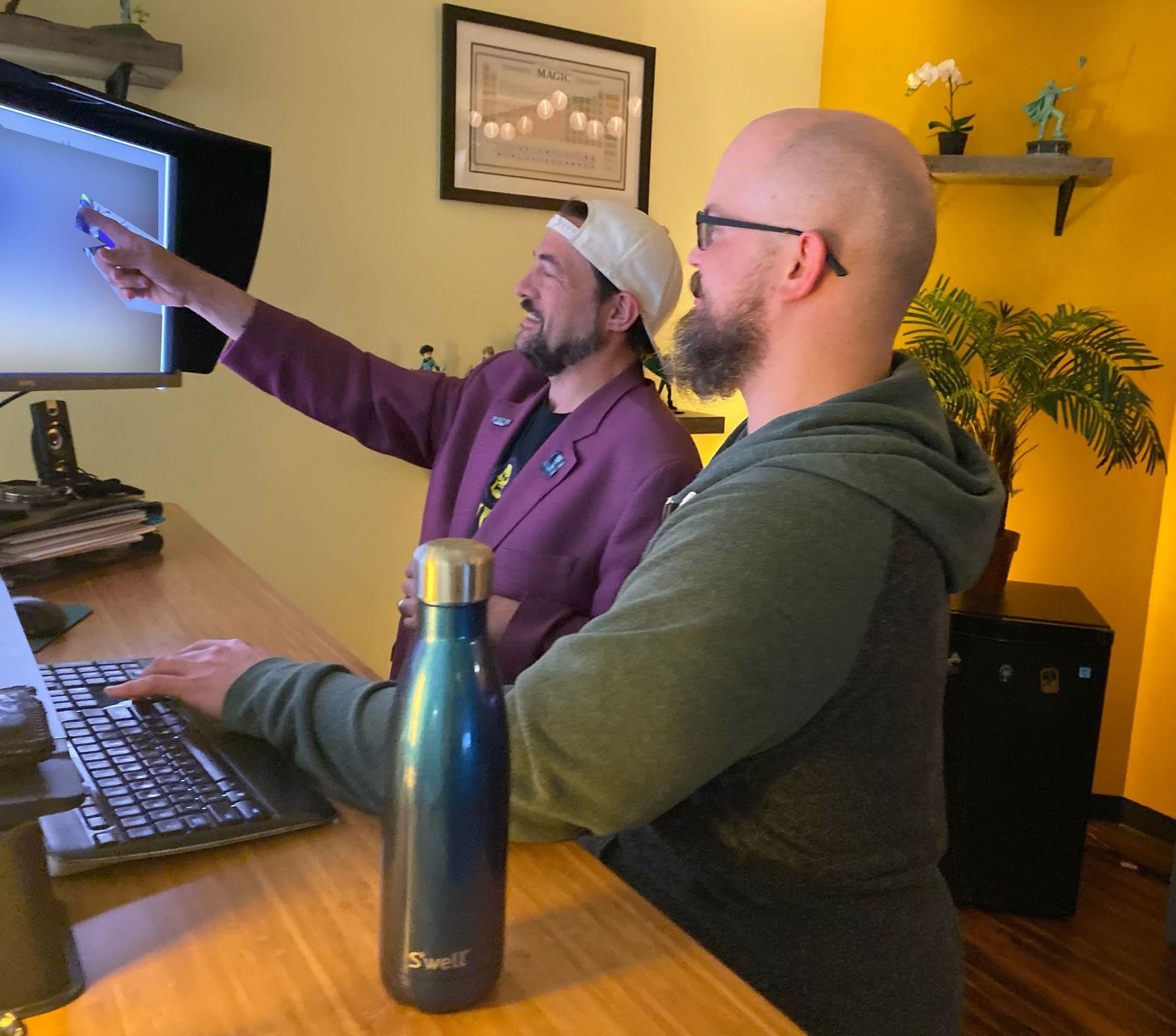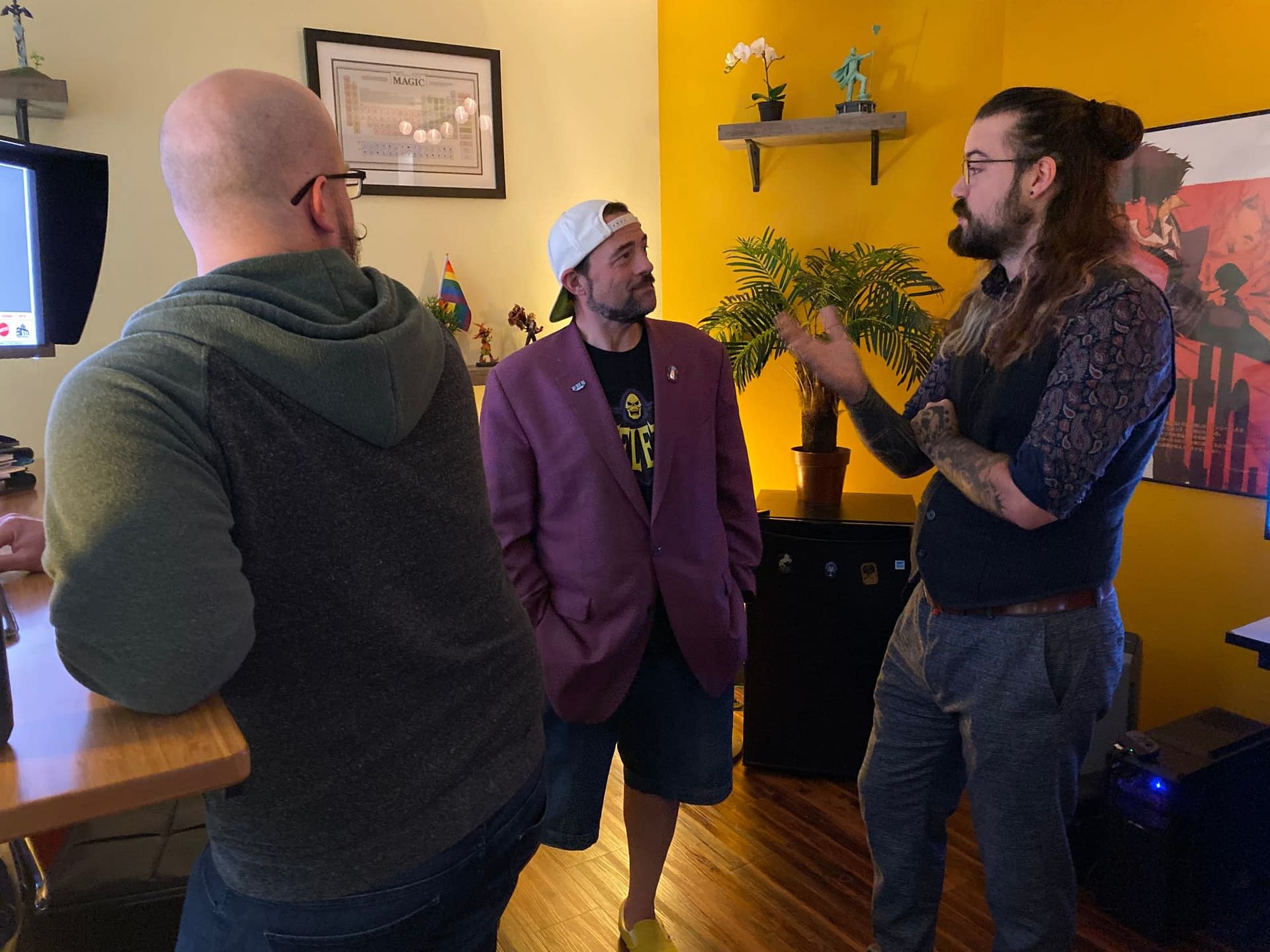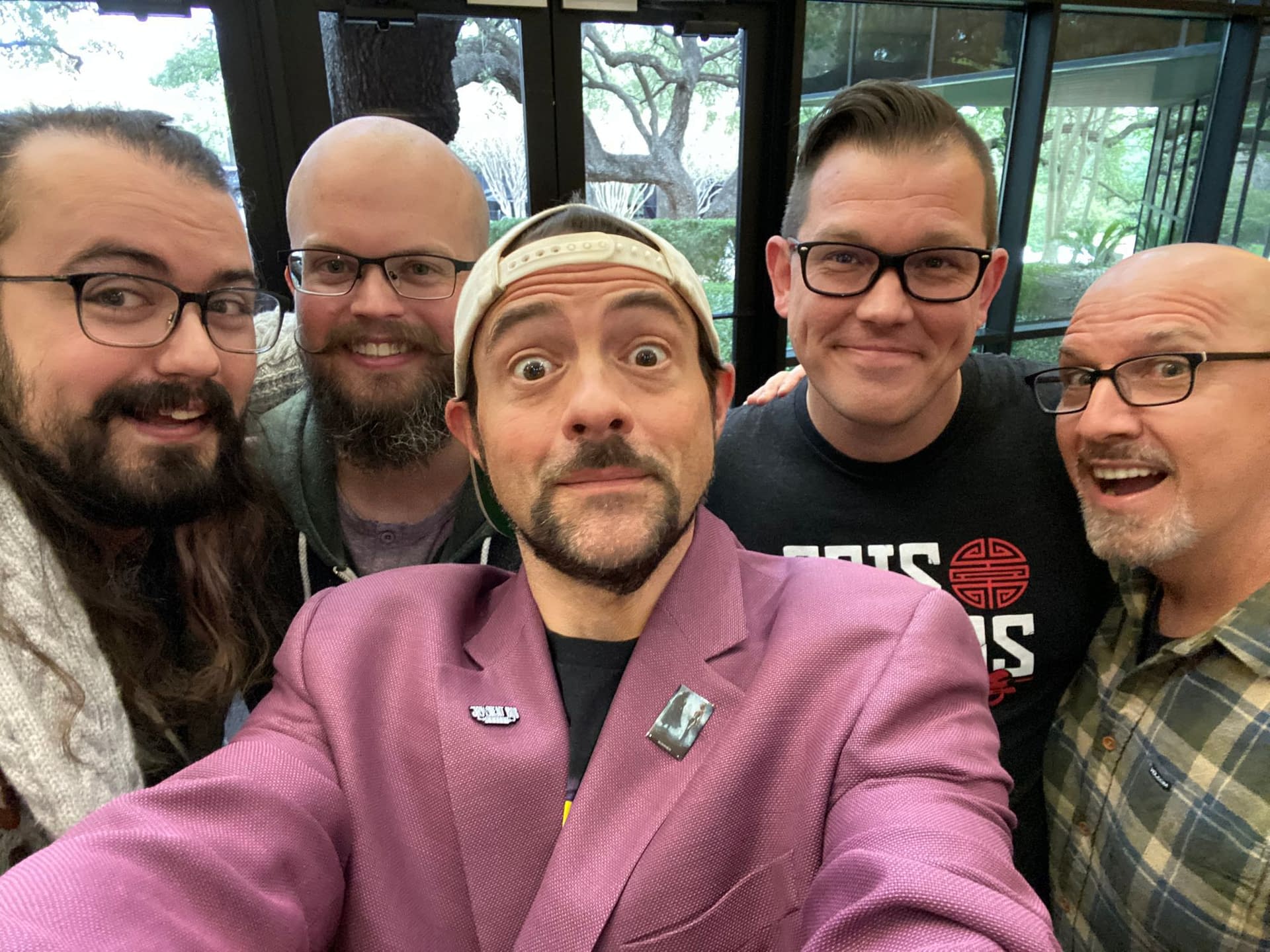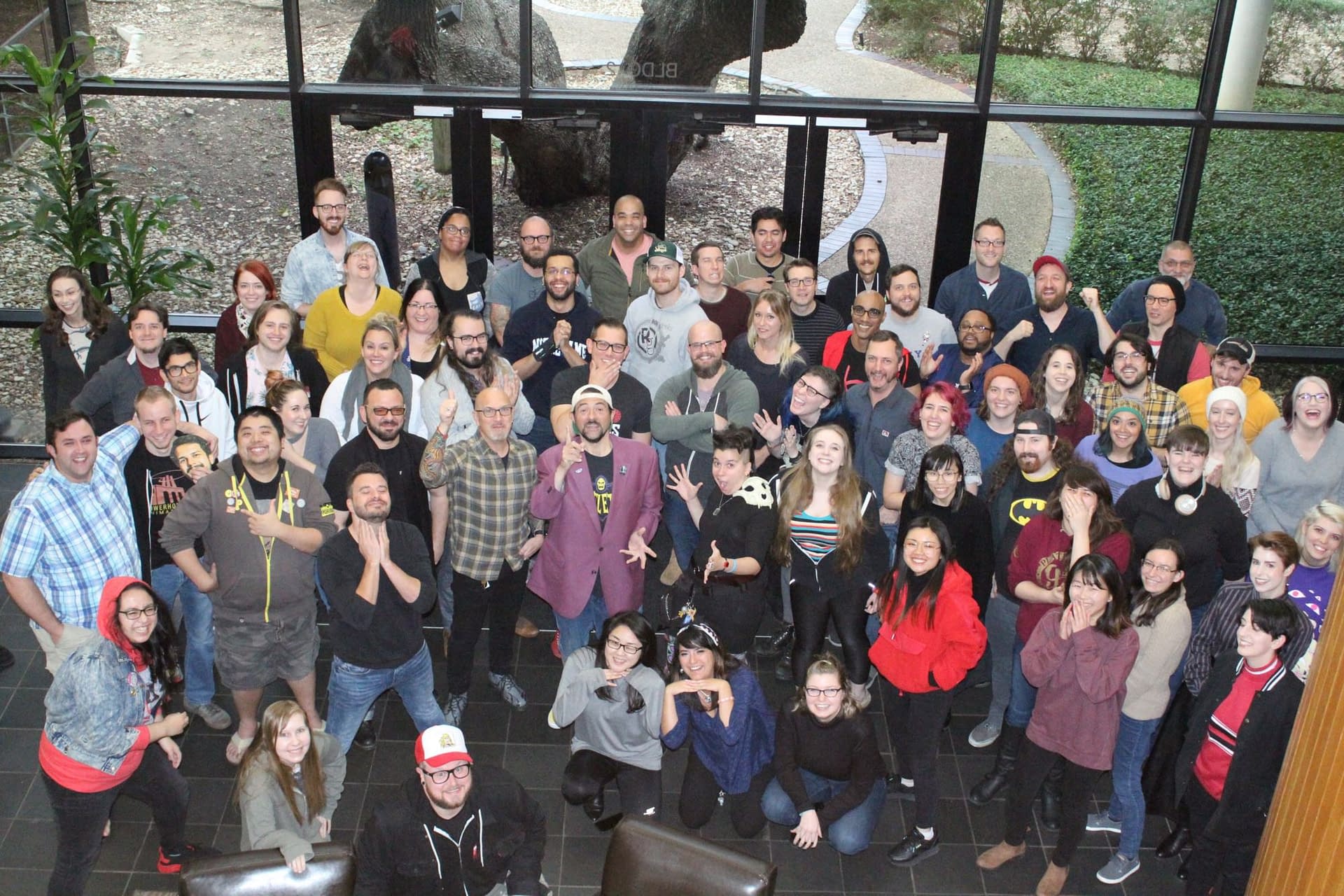 "I'm Eternia-ly grateful to Mattel TV and Netflix for entrusting me with not only the secrets of Grayskull, but also their entire Universe. In Revelation, we pick up right where the classic era left off to tell an epic tale of what may be the final battle between He-Man and Skeletor! Brought to life with the most metal character designs Powerhouse Animation can contain in the frame, this is the Masters of the Universe story you always wanted to see as a kid!"

– Kevin Smith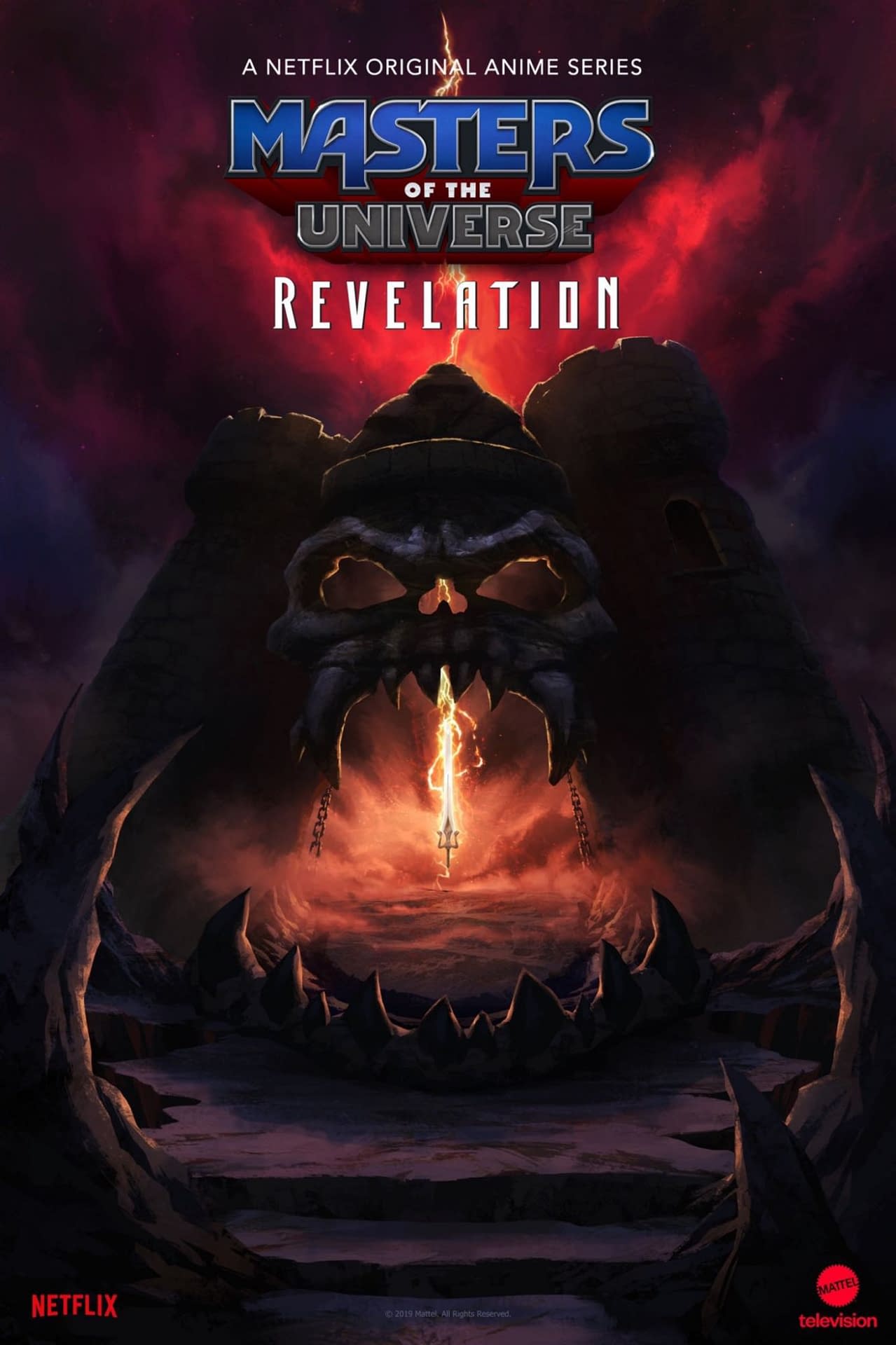 A radical return to Eternia, Revelation is a direct sequel series to the classic era of Masters of the Universe. Featuring fan favorites He-Man, Orko, Cringer and Man-At-Arms, the story pits our heroic warriors and guardians of Castle Grayskull against Skeletor, Evil-Lyn, Beastman and the vile legions of Snake Mountain!

But after a ferocious final battle forever fractures Eternia, it's up to Teela to solve the mystery of the missing Sword of Power in a race against time to prevent the end of the Universe! Her journey will uncover the secrets of Grayskull at last. This is the epic He-Man and the Masters of the Universe saga fans have waited 35 yeas to see!