[user_id]HBO's Animals is one of the most bizarre, surreal, and funny shows on television right now. The animated series returns for its third season on Friday Aug 3 at 11:30 pm. If our conversation with the show creators is any indication, it's going to be weirder and wilder than ever.
Based on an animated short that show creators and writers Phil Matarese and Mike Luciano cooked up as a side project while frustrated with their New York advertising jobs, the series has continued to escalate the surrealist premise.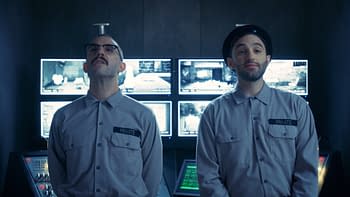 Speaking with Phil and Mike is an uncanny experience in and of itself. Having watched the show it's tough to not imagine giant animated rats when they speak. You can tell just from listening to the pair that they have developed a creative mind meld that is frighteningly in sync.
The show has attracted ridiculously talented actors to voice the creatures who populate the animated show. Everyone from Jessica Chastain, Kumail Nanjiani, Emilia Clarke, Usher, Kesha, Jason Mantzoukas, Chelsea Peretti, Wanda Sykes and Ke$ha.
This season we'll see everyone from Demi Moore, Aisha tyler, Bob Balaban, Edie Falco, Michael Sheen, John Mulaney, Awkwafina, Tatiana Maslany, Moby, Lucy Liu, Tracy Morgan, and more.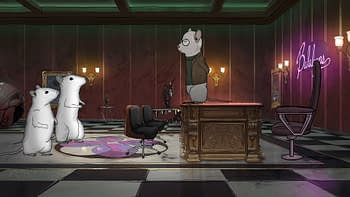 We chatted with them about what to expect in season 3, dream castings, post-apocalyptic New York, and of course – 311.
More about Phil and Mike:
Phil Matarese and Mike Luciano create, write, direct and voice each episode of the Duplass Bros produced animated series Animals for HBO. The guys are currently putting the final touches on Season 3, which is set to premiere in August. Animals was featured at the Sundance Film Festival in 2015. Developed as a side project while working in advertising, a version of their first episode 'Pigeons' won Best Comedy Pilot at the 2013 New York Television Festival. Phil and Mike have also written and directed video series for brands such as Google, Topp's Garbage Pail Kids, Red Bull and Nissan.
You can catch Animals on Fridays at 11:30 pm or on HBO online.
Enjoyed this article? Share it!