Melissa Benoist Promises "All the Answers" in the Supergirl Season Finale
The third season of Supergirl is coming to an end on Monday night with a season finale that will pit Reign (Odette Annable) and the Sisters of Juru against Supergirl (Melissa Benoist) and the Legion of Superheroes… plus a few friends… and her mother. In a new video released by The CW, Benoist talks about the season finale and promises that fans will get "all the answers" that they've been waiting for.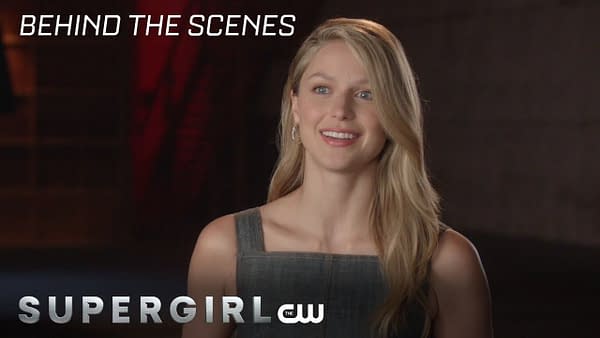 She goes on to talk about how you will get closure from the episode and how the stakes this season are pretty dire. She then talks about last season and how they had to fight off the Daximites who wanted to kill all the humans… which seems pretty dire, so she changes her description of this year to "fire and brimstone". She talks about having read the finale two scripts and how she had to build herself up for the chaos, calling it all "pretty crazy".
Benoist has put her cape and boots aside for a few months and is starring on Broadway in Beautiful: The Carole King Musical. Her run is slated to go through the beginning of August, which will be interesting as season 4 of Supergirl is said to be starting up filming in mid-July, just prior to San Diego Comic-Con.
The Supergirl season 3 finale will air Monday, June 18th at 8 p.m. ET on The CW.
https://youtu.be/CU4vtq5bajk