Michael Sheen Same Odds As Olly Alexander For Doctor Who
A couple of weeks ago, all the bookmakers in the UK closed the books on new bets for the next Doctor Who, to take over the role from Jodie Whittaker. With Olly Alexander the 2:1 favourite, the presumption was that someone in Cardiff had walked into a bookies and bet ten grand on Olly. When the books slowly reopened last week, Olly was now 1:2, very low odds indeed. But word reached Bleeding Cool however that the actual suspect bets that closed the market were for one Lydia West. An actor who has previously appeared in Big Finish episodes of Doctor Who, as well as his show Years And Years and It's A Sin. And one who has certainly been rumoured for the past few months, but was never a bookies' favourite. Apparently, there was a purported leaked e-mail that allegedly stated (enough weasel words for you?) that Lydia West was the number one choice. With the knowledge that Russell T Davies likes to cast Doctor Whos from people he has previously worked with, it appears that someone went all in, and made big bets. One bookmaker pulled the book on Doctor Who, and the others followed suit. Since then she has jumped from 14:1 to 7:1 odds.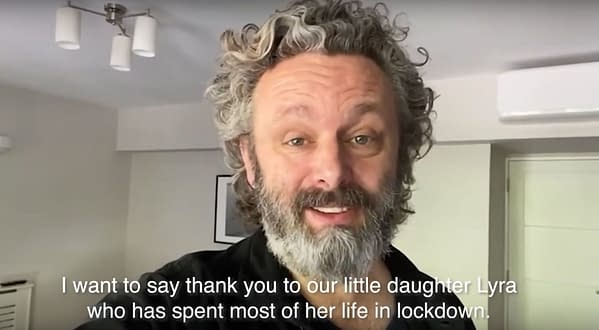 But this week, Olly Alexander's have slipped from 1:2 to 6:4, still the favourite for William Hill, but sharing the odds with Michael Sheen. Star of movies such as Frost/Nixon, Damned United, the Twilight Saga as well as playing Tony Blair, Kenneth Williams and Aziraphale in Good Omens, Michael Sheen has always been a contender, but the bookies' eyes shine even more favorably now. It would certainly make for a fun Staged Series 3 alongside David Tennant… "I'm the Doctor now, baby!" It's worth casting him just to engineer that to happen.