We are less than two days away from the second season premiere of Marvel's Luke Cage on Netflix. I've spent the last week going through the first season and doing recaps and reviews of each individual episode with three more to go. Episodes 11 and 12 will be posted today while 13 will go up on Thursday. But if you're not looking for a detailed recap and would just like to hit the highlights, Vanity Fair and series star Mike Colter have that covered in a 10-minute video.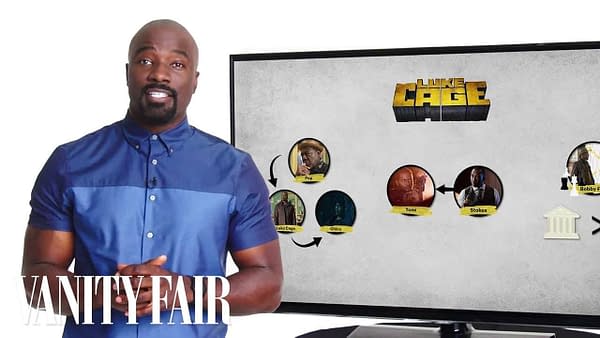 In the video below, Colter, who plays Luke Cage, quickly goes through all 13 episodes one-by-one and hits the highlights. He doesn't focus on the emotion or any of the Easter eggs like "Sweet Christmas" or the classic Power Man outfit, but he gives you everything you need to remind you how the first season went. Though I noticed a minor mistake or two, it does a good job of cover the important bits.
Marvel's Luke Cage season 2 debuts Friday, June 22nd on Netflix.
Enjoyed this article? Share it!