Will TBS' 'Miracle Workers' Smite Us with "12 Days" More Mediocre TV?
I cannot even tell you how quickly I volunteered to review Miracle Workers for Bleeding Cool. Our esteemed Television Editor asked, and I knocked over a nun and two epileptic chihuahuas for the opportunity to review the new TBS comedy. [Ed Note: He did. It wasn't pretty. Lawsuits are pending.]
Daniel Radcliffe? Steve Freaking Buscemi? That guy from Deadpool? How could it go wrong… right?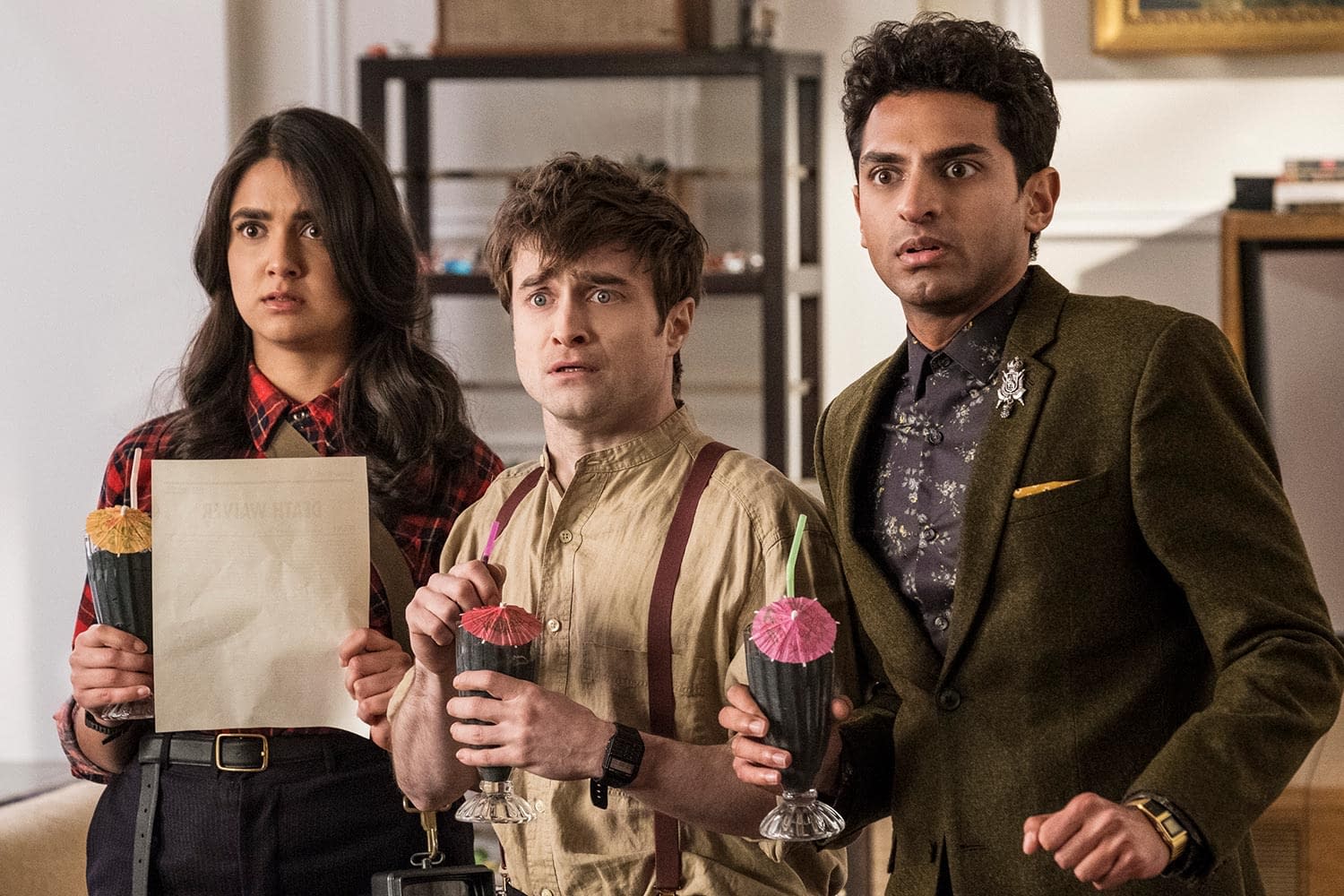 How could it go from a somewhat promising pilot to a clumsy minefield of exploding penis jokes in a single episode?
It feels like Miracle Workers got off the ground on the merits of its cast alone, and that not a single executive at TBS had the temerity of calling the show's bluff. There's a lot more to comedy writing that a clever concept, and if said concept can't catch flight after the pitch meeting?
You're in trouble.
Still, I am hopeful that something good can come from this trainwreck of a show. Radcliffe has earned enough good will from me from Swiss Army Man that I'm willing to invest more time with hopes for a better show. Besides, getting too critical of anything he's in makes me feel like the lost Dursley, just coming along to knock poor Potter upside the head when he's trying his best.
As I've mentioned before, Miracle Workers does have a breakout star: Geraldine Viswanathan is so perfectly sincere as Eliza, an angel that somehow convinced God to make a bet about whether or not he should destroy the Earth in favor of opening a concept restaurant. Viswanathan makes the whole affair almost watchable.
There's only 12 days left (Hey! That's the name of the episode!) before the Almighty pulls the plug on Planet Earth, and Eliza is no closer to getting the two hapless mortals she's selected to fall in love than she was in the first episode. Hopefully, she'll find that magical key to the mortals' attraction – and the writers will find a way to write an effective joke.
Miracle Workers airs Tuesday nights on TBS. Despite my serious complaints, it does have it's charms, so I'm not giving up on it… yet.