MLB games take place every single day (for the most part), and with so many choices, which ones should you make sure to try and catch at least an inning or two of?
Welcome to our new daily column, picking out some games on the baseball slate each day that should be on your radar. On any given day, there are 15 or so games that you can peruse, and you don't want to get stuck watching the wrong ones! So here they are, the games that we think you should seek out for Monday, April 16.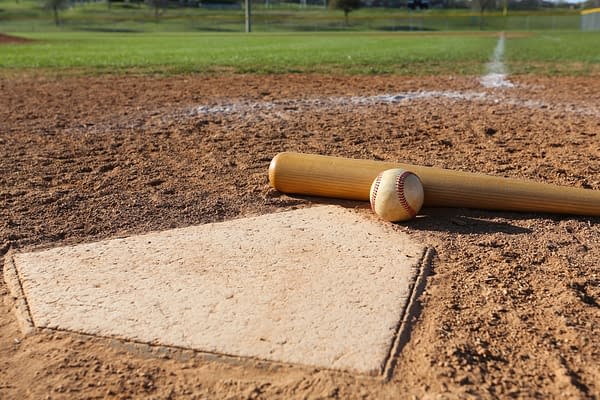 Washington Nationals at New York Mets- 7:10 EST First Pitch
The NL East is the best division in baseball right now, and its best team is 7-9. The Nationals have been bitten by the injury bug a bit and are scuffling. Plenty of time to right the ship, but they are giving up a lot of leads late in games. The Mets on the other hand are playing up to potential, with their pitching staff healthy and killing it. Jacob deGrom takes the hill today, having already pitched a gem against the Nationals on April 5. These two had complete opposite Sundays, with Sean Dolittle giving up a homer to Ian Desmond in the ninth and the Rockies won 6-5. The Mets on the other hand got a walk off from Wilmer Flores over the Brewers.
🎤 drop! #WALKOFF #MetsWIN pic.twitter.com/yEcMOj6bEF

— New York Mets (@Mets) April 15, 2018
The Mets are 12-2 and playing some of the best baseball in the majors. This should be a great series to see if there is a power shift beginning in the NL East.
Chicago White Sox at Oakland A's- 10:05 EST First Pitch
I am hedging my bets here- the last two days have seen a bunch of game sin the midwest rained and even snowed out. But this one won't! This one will be played under clear skies in Oakland. These two teams have struggled a bit out of the gate, but are loaded with young talent to watch. The Two Matt's in Oakland form one of the better corner infield tandems in baseball, while Jed Lowrie is on a tear currently. On the White Sox side, youngsters like Yoan Moncada and Avisail Garcia are trying to get right at the plate. Moncada is hitting a disappointing .184 so far, with a crazy 24 strikeouts. Odds are he starts to climb out of the rut soon. I love the A's, I think they are better than their record, and if Lowrie can keep this up, they can be a dangerous team in the summer.
The bank must be open in Seattle, because Jed Lowrie just made a fairly large deposit. #RootedInOakland pic.twitter.com/RgvwCyADaw

— Oakland Athletics 🌳🐘⚾ (@Athletics) April 15, 2018
And the rest of the Monday MLB schedule shapes up like this:
Marlins at Yankees- 6:35 EST First Pitch
Cardinals at Cubs- 7:05 EST First Pitch
Rockies at Pirates- 7:05 EST First Pitch
Royals at Blue Jays- 7:07 EST First Pitch
Rangers at Rays- 7:10 EST First Pitch
Phillies at Braves- 7:35 EST First Pitch
Reds at Brewers- 7:40 EST First Pitch
Dodgers at Padres- 10:10 EST First Pitch
Astros at Mariners- 10:10 EST First Pitch
Enjoyed this article? Share it!