ABC's Modern Family premiered its 11th and final season – and after so many years of following the Pritchetts, Dunphys, and Pritchett-Tuckers, it's incredibly bittersweet to have to wish them a season-long farewell. Which is why I was impressed with season-opener "New Kids on the Block" starting off with a "mini-bang", it was a solid start and a much-needed "welcome back" that played like an episode of a series that was returning – not one that as ending. I found myself both cringing and laughing over the episode's strong points – and a few stumbling blocks.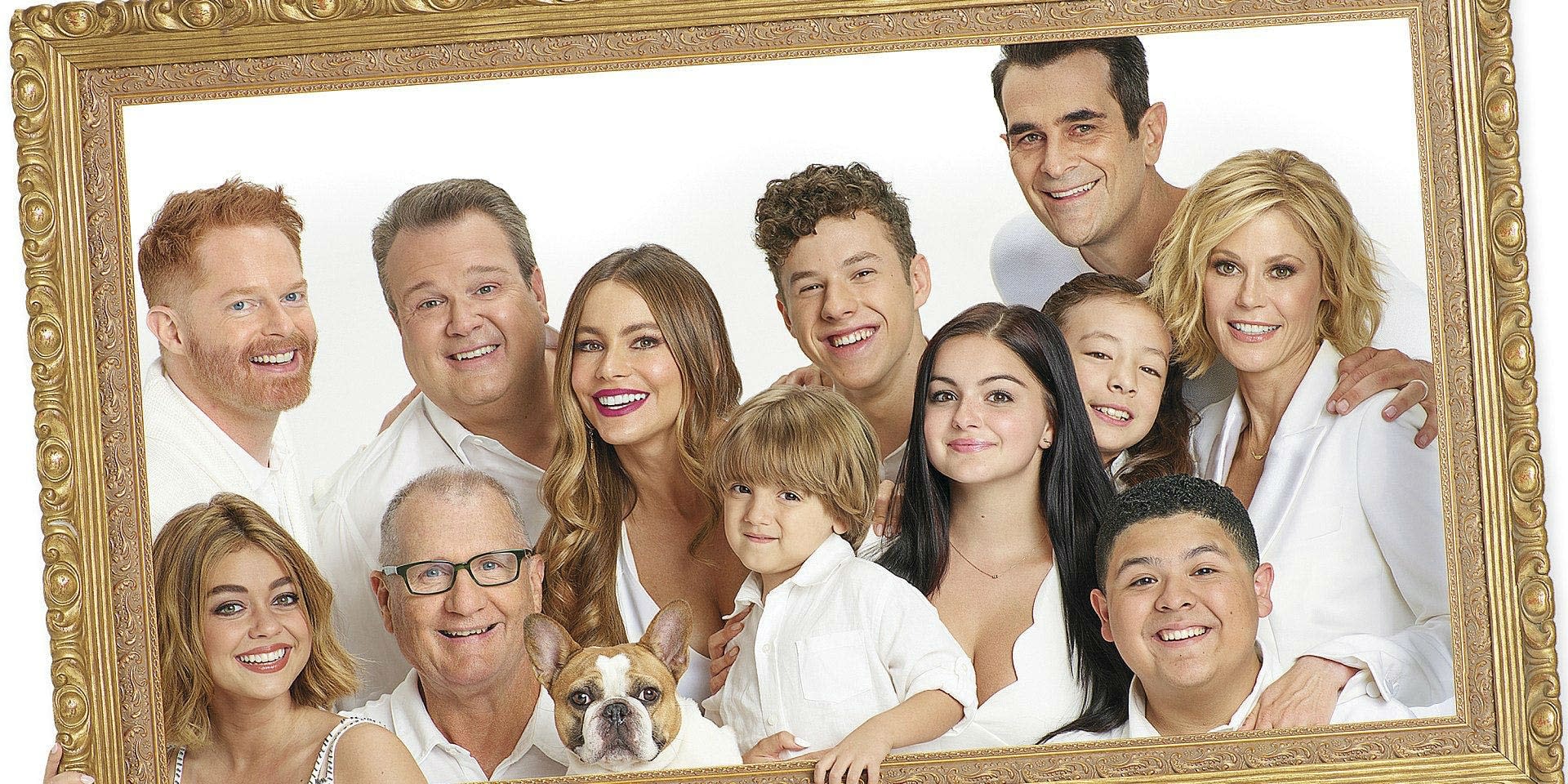 Overall, the storyline were straight forward and easily digestable—it was fun following Haley (Sarah Hyland) as a new mom trying to stick to the lessons of a parenting book she has been reading; according to which the babies should only be breastfed and no eye contact whatsoever should be made at sleepy time. Not everything turns out "peaches and cream" when the babies won't stop crying – keeping the entire house up all night.
I loved the interactions between her and her parents— constantly at odds over how to raise the babies. There were always implied similarities between Claire (Julie Bowen) and Haley in the past, but it was much more noticeable now. Every scene with Phil (Ty Burrell) is precious to me, so seeing him take Haley for a ride just so she could fall asleep and get some rest warmed up my heart.
Same could be said for the storyline focusing on Cam (Eric Stonestreet) and Mitch (Jesse Tyler Ferguson), and their :mission" to educate "wayward teens". Now a vice-principal, Cam tries to be the "cool mentor" by inviting them to open up and call him "Cam" while in the comfort of his own home. Things take a turn to cringe-land once Cam discovers that a clown statue of his has gone missing. Suddenly, he turns against the kids and it becomes a verbal "crime scene": every line coming out of his mouth had me turning further and further away from the screen – like I was watching a sitcom crossed with a spoken-word horror movie.
And then things took an M. Night Shyamalan twist that pleasantly surprised me: not an easy thing for a series to do when it has been on as long as Modern Family has – but they pulled it off.
Which leads us to the Pritchett household, with Jay (Ed O'Neill) and Manny (Rico Rodriguez) working to put together a commercial for Jay's doggy bed business. Manny now has to direct Gloria (Sofia Vergara) and his ex-girlfriend Sherry for the English and Spanish versions of the commercial. While it was cute at times to watch Gloria train Manny on how to reel his ex back in, it was also stretched out way too much. I feel like it would have worked better as a "background" storyline, or an extended joke that bookends the episode.
Another issue: what are their plans for Alex (Ariel Winter)? The "Antarctica research" storyline might work during a regular season – but this is the final season. Alex has always been a favorite character, but not only is this storyline feeling The Big Bang Theory-forced, it also undercut her character's momentum.
But the one thing I will always give ABC's Modern Family: it knows how to stick the ending – and this outing was no different. Haley admitting to being scared of motherhood and not having any maternal instincts was the simple closure we all needed. Does she actually have strong maternal instincts? Of course she does – but having Haley open up about her fears helped Phil and Claire understand a new aspect of a daughter they thought they knew.
The final season opener for ABC's Modern Family was a strong, solid but imperfect start to the season – looking forward to what lies ahead (and if my predictions were right).