Most Dangerous Game, Survive and The Stranger: Playing Quibi Catch-Up
Quibi continues to release a new chapter its shows, so I decided to catch up with the three I reviewed previously to do a catch-up. Why not? We're all in isolation and desperate for things to watch. Do they get better? Read on and find out. Apart from my morbid curiosity, I still question Quibi's strategy of shows and movies that are just barely good enough. The three movies here are all bad. They're the types of B movies we used to rent on VHS as kids in the 80s, were broadcast late at night on cable TV in the 90s. they might still get sold to Netflix or the other streaming services now.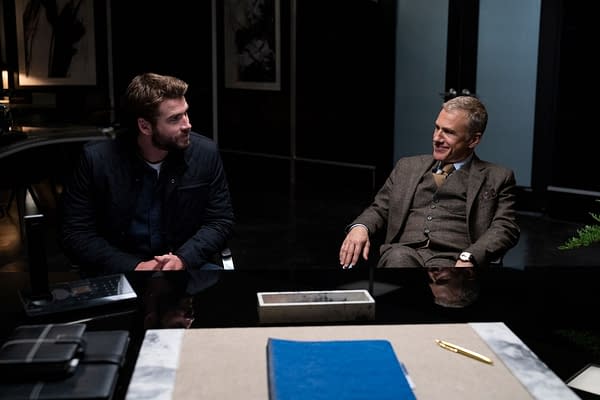 Every now and then there's a B movie that's actually surprising, unusual and good. Nothing on Quibi even manages to be so bad it's good. They're just mediocre. The media papers reported that Quibi was downloaded a total of 1.75 million times by the end of its second week of launch. Then it fell off the Apple App Store's Top 50 list. That means at best less than 2 million people watched any of its shows. I get the feeling there won't be a Quibi in two years. These reviews might serve as proof that it actually existed.
Survive
Survive is the first movie on the app to end its run, and it ended exactly as badly I thought it would. The mawkish, cliched and irresponsible movie – adapted from an equally mawkish Young Adult novel – did not get better as it went on. Paul (Corey Hawkins) dies. Yup, they kill off the black guy just so Jane (Sophie Turner) can rediscover how precious life is. She even stabs a wolf to death. I was rooting for the wolf. Poor wolfie. The final segment might be the most vomit-inducing segment yet. At least it stuck the crash landing in the awfulness stakes. This is the worst thing on Quibi.
Most Dangerous Game
Up to the 12th segment now and it's still not over yet. I estimate that Most Dangerous Game probably has at least three more to go. Liam Hemsworth's Dodge, besides possessing the most on-the-nose name in a B thriller, is really a flaming idiot. But then he was an idiot the moment he agreed to be hunted by a bunch of clichéd rich assholes. The movie continues to be as bad as when I reviewed the early chapters. Nobody behaves or talks like anyone would in real life. The hunters insist on gloating and monologuing whenever they catch up with Dodge, which always gives him the time to fight back and escape. Wash, rinse, repeat. This is actually getting more tedious as it goes along. You can spot every plot point coming at the start of the chapter before it hits right at the end.
The Stranger
Up to the 6th segment, so The Stranger is probably hitting the halfway mark about now. And yup, this is getting worse and worse as it goes along. The serialized format does not do this movie any favours. Being cut into chapters released on a daily basis actually gives me the time to think about how bad the previous chapter was. The plot takes the predictable route of having a nice convenience store clerk help Clare (Maika Monroe). They end up on the run from the cops for the most predictable and contrived reasons. The script continues to drop hints that her stalker (Dean Dehaan) might really be a figment of Clare's imagination and she really did commit the crimes the cops are after her for. And I don't care anymore.