Mr. Mercedes: Stephen King Adaptation Nabs Season 3 Renewal
Less than a month after the series wrapped up its sophomore season, AT&T Audience Network has given a season 3 renewal to their critically acclaimed Stephen King adaptation Mr. Mercedes. Production on the 10-episode third season is set to begin early 2019, with the series set to return later in the year. David E. Kelley (Big Little Lies, Ally McBeal) is expected to return to oversee the writer's room, with Jack Bender (Lost, Under the Dome) directing. King, Kelley, and Bender will executive produce alongside Temple Hill Entertainment's Marty Bowen and Wyck Godfrey, Sonar Entertainment's Tom Lesinski and Jenna Santoianni, and AT&T Audience Network's Shane Elrod and Kate Regan.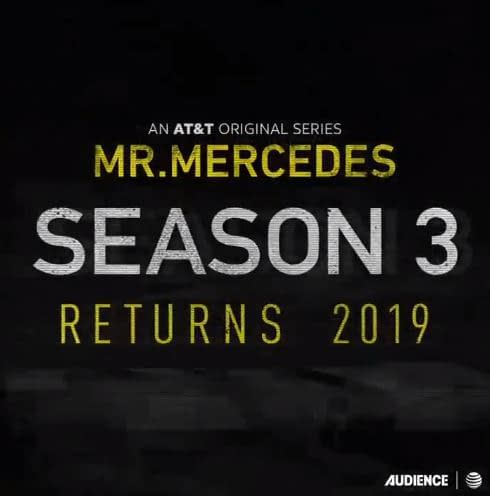 Based on Stephen King's Bill Hodges trilogy (Mr. Mercedes, Finders Keepers, and End of Watch), the series focuses on a demented serial killer who taunts a retired police detective through a series of disturbing letters and emails. Knowing he's the only one who can stop the killer, the ex-cop undertakes a personal and deadly mission to stop his murderous reign before he claims another victim.
https://twitter.com/MrMercedesTV/status/1064571507828056065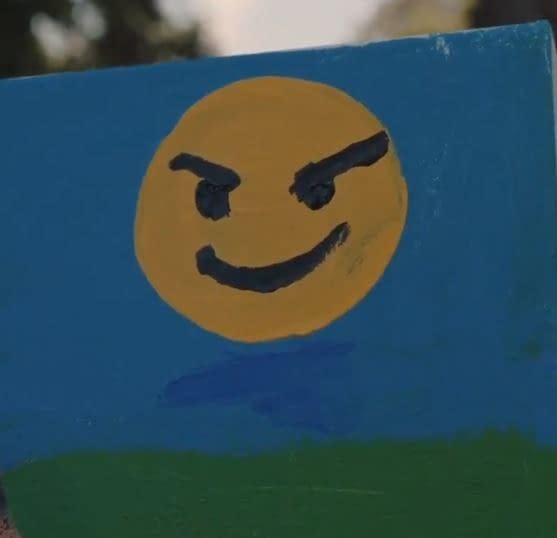 Mr. Mercedes Season 1: A demented serial killer interrupts a detective's retirement, opening old wounds and orchestrating new havoc. Starring Brendon Gleason and Harry Treadaway. Based on Stephen King's best-selling Bill Hodges Trilogy, which includes Mr. Mercedes, Finders Keepers and End of Watch. Directed by Jack Bender and adapted by David E. Kelley.
Mr. Mercedes Season 2: The series picks up a year after Brady Hartsfield's (Harry Treadaway) thwarted attempt to perpetrate a second mass murder in the community of Bridgton, Ohio. Since the incident, Hartsfield has been hospitalized in a vegetative state.

Retired Detective Bill Hodges (Brendan Gleeson) has done his best to move on from his Brady obsession, teaming up with Holly Gibney (Justine Lupe) to open Finders Keepers, a private investigative agency. But when unexplainable occurrences begin to affect hospital staff members attending to Brady, Hodges is haunted by the feeling that Brady is somehow responsible.
Returning for Mr. Mercedes season 2 were Brendan Gleeson as Detective Bill Hodges, Harry Treadaway as Brady Hartsfield, Jharrel Jerome as Jerome Robinson, Scott Lawrence as Detective Peter Dixon, Breeda Wool as Lou Linklatter, Justine Lupe as Holly Gibney, Nancy Travis as Donna Hodges, and Holland Taylor as Ida Silveris. Joining them this season were Jack Huston (Boardwalk Empire) as Brady Hartsfield's doctor Dr. Felix Babineau, Tessa Ferrer (Grey's Anatomy) as Dr. Babineau's wife Cora Babineau, and Maximiliano Hernandez (Sicario) as Assistant DA Antonio Montez.