'Mr. Robot' Season 4: Sam Esmail Teases "Christmas Special" Final Season [Tribeca FF]
Four years ago, the pilot episode to USA Network's Mr. Robot had its premiere at New York City's Tribeca Film Festival (TFF), so it seemed only fitting that Academy Award winner Rami Malek, Golden Globe Award winner Christian Slater, co-star Carly Chaikin, and series creator Sam Esmail would begin the series' final season there. Over the course of Tribeca Talks: A Farewell to Mr. Robot, the trio looked back on three seasons of the groundbreaking, influential series as well as a look ahead at what fans can expect from the series fourth and final season.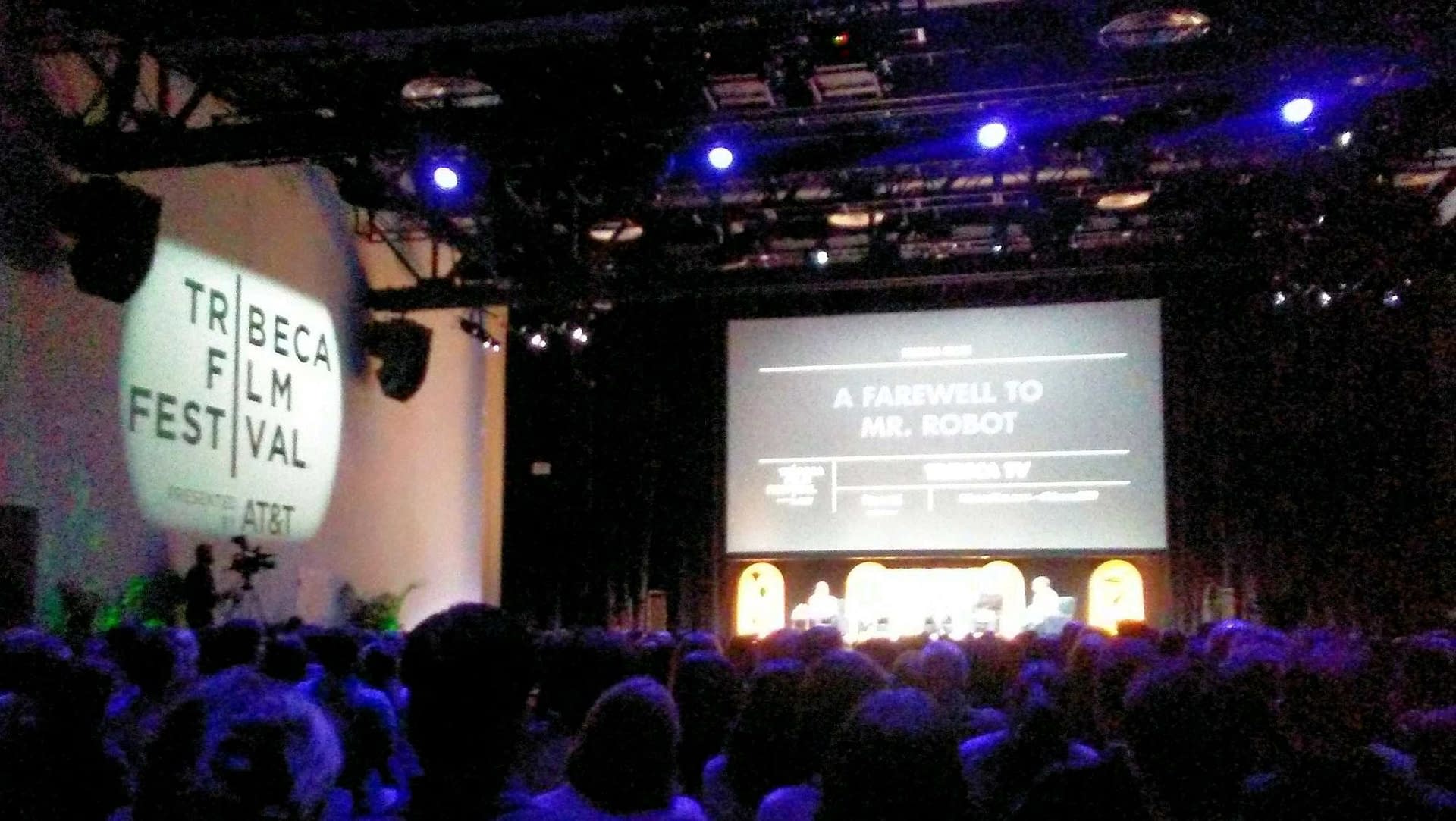 Some of the highlights from the panel included:
● While still sticking with the "later this year" response when asked when the season would premiere, Esmail broke some news by unveiling the season's format: "Christmas special," likening it to how the original U.K. version of The Office went with a "Christmas special" to officially end the series – except this "Christmas special" will be season-long and take place over a one-week time period during Christmas 2015 (which explains some of the filming sights reported on, as you'll see below.
● Esmail said that he knew how the series was going to end all along – and that ending is still very much in play.
● As for the overall vibe to the final season, Chaikin noted how the season will tie up some loose ends and that she liked the direction the characters were going.
● Malek credited the series for getting his career to the level it's risen to, and that the series will come to a "phenomenal end."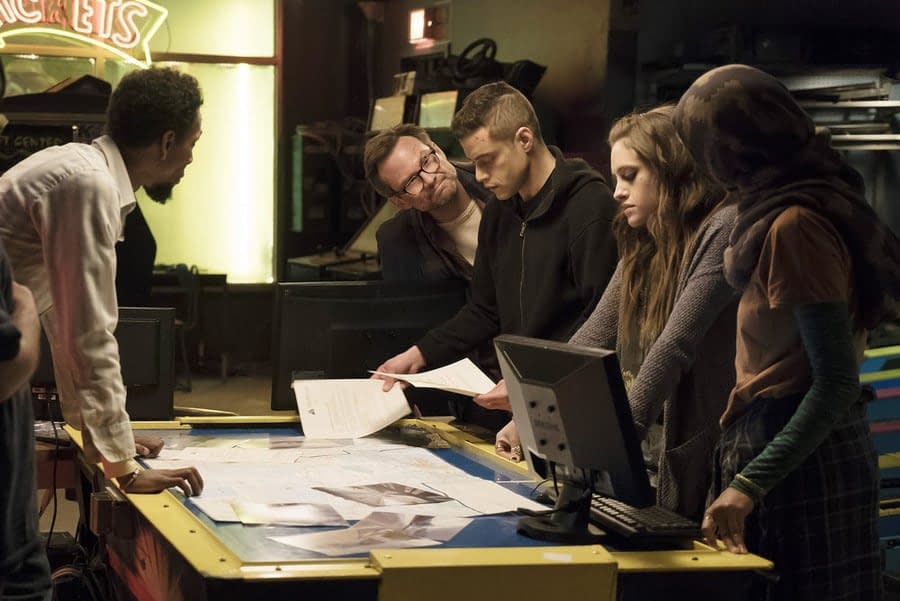 "When I first created the world of MR. ROBOT, I thought it would be a niche television series with a small, cult following. Over the past three years, it has become so much more, and I am continually humbled by the show's recognition and by the amazing cast and crew that work tirelessly to help bring my vision to life. Since day one, I've been building toward one conclusion – and in breaking the next season of MR. ROBOT, I have decided that conclusion is finally here.

Everyone on the creative team, including the amazing people at USA and UCP, didn't want to say goodbye, but we ultimately have too much respect for Elliot's journey to extend past its inevitable ending. Therefore, Season 4 will serve as the final chapter of the MR. ROBOT story. To fans of the show: thank you for the past three years, and I can't wait to share this exciting final season with you."

– Sam Esmail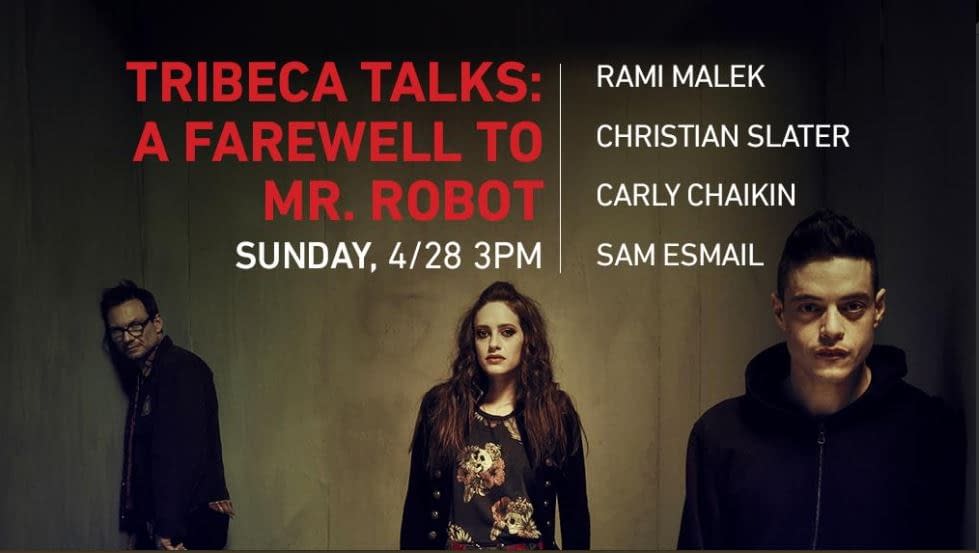 Thanks to some excellent community reporting from East Village blogger EV Grieve, we know that filming on the fourth season took place starting in March 2019. First reporting showed a Christmas 2015 set being put in place; while recent reporting showed production crews creating a fake F train subway stop.
Mr. Robot follows Elliot Alderson (Malek), a cyber-security engineer who, along with Mr. Robot (Slater) and fsociety, starts a revolution to change the world. The upcoming fourth and final season picks up where the third season finale left off, delving into the pros and cons of Elliot hitting "send" on the email that could reverse 5/9.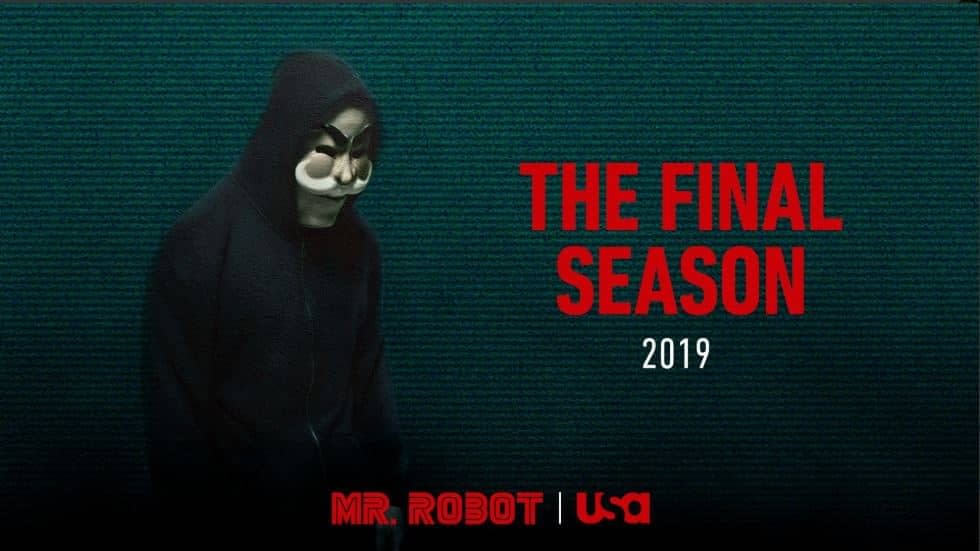 Joining Malek, Slater, and Chaikin are Portia Doubleday, Martin Wallström, Grace Gummer, Michael Cristofer, and BD Wong. Mr. Robot stems from writer, director and executive producer Esmail, as well as Anonymous Content executive producers Steve Golin and Chad Hamilton.