"My Hero Academia" S04E13 "Infinite 100%" Completed An Awesome 3000 Trifecta [SPOILER REVIEW]
With last week's episode of My Hero Academia, a new trifecta of best episodes has taken over the show. Hands down: truly amazing. Just two words needed. While Mirio might have stolen the spotlight, Deku regains it with this battle. Together with Eri, they were invincible. This episode was so incredibly badass – including Deku's best moment up to date.
In "Infinite 100%", Deku gives his all trying to save Eri—as he puts it: "If I can't protect the one girl in front of me then how can I become a hero who saves everyone?" And he does become that hero… at least we see how the story starts developing on how he becomes that #1 hero.
Honestly, it was one of the best battles I have seen in any anime. Right up to par when Gohan defeats Cell in DBZ (and shut up, this will forever be one of the most famous and better battles I have seen). The animation was f*cking perfect as well as the pacing and writing… as it has been for the past three episodes.
We find out what Chisaki's real motivations are, and they do not make him likeable, relatable, or give him any sort of redemption – which I am incredibly fine with. He is simply rotten to the core – as cliché as it might sound. We also find out what Eri's real quirk is: Rewind. And not rewind as in time, more like she is able to rewind a person's existence into nothingness – which we do get to see in action.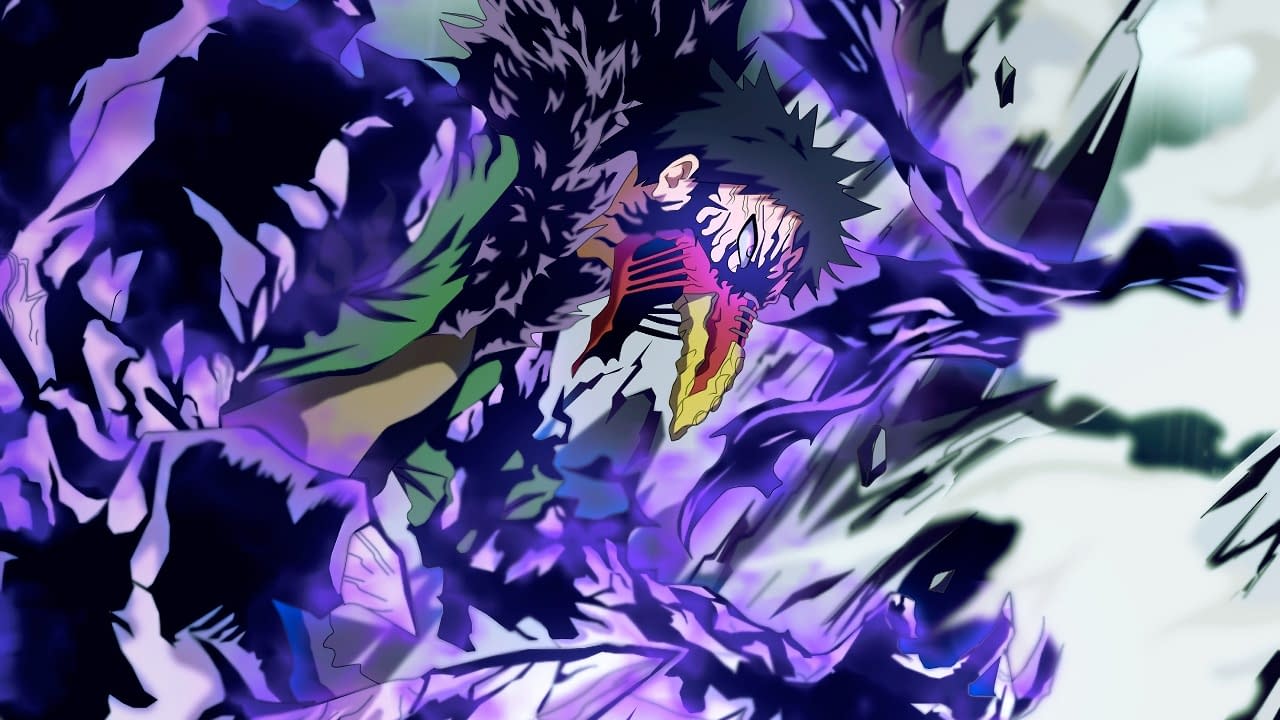 I know some people mentioned Eri's inability do anything or help in the situation before. However, I do not think some people realized the levels of Stockholm syndrome and how Chisaki messed her mind up so much to have her believe all of this was Eri's fault.
I liked how that was represented on My Hero Academia—how she had to deal with the guilt of being in an abusive environment and the level of courage it took for her to jump back into Deku's arms. Deku was true to his promise: he did not let go of her this time.
Surprisingly (not really), Eri and Deku became the best team. Eri finally realized what her real power is and, just like Deku: she let it all out not knowing how to control it, healing Deku at a faster speed that his body could balance. This gave Deku the chance to experience his power "full cowling, 100%" giving us the ultimate battle we have wanted to see.
We see Deku use all his limbs to perfection, no longer worried about how it could break him. Pretty safe to assume that Eri healed his past injuries… and possible foreshadowing that she could be the answer to how to heal Mirio in the future.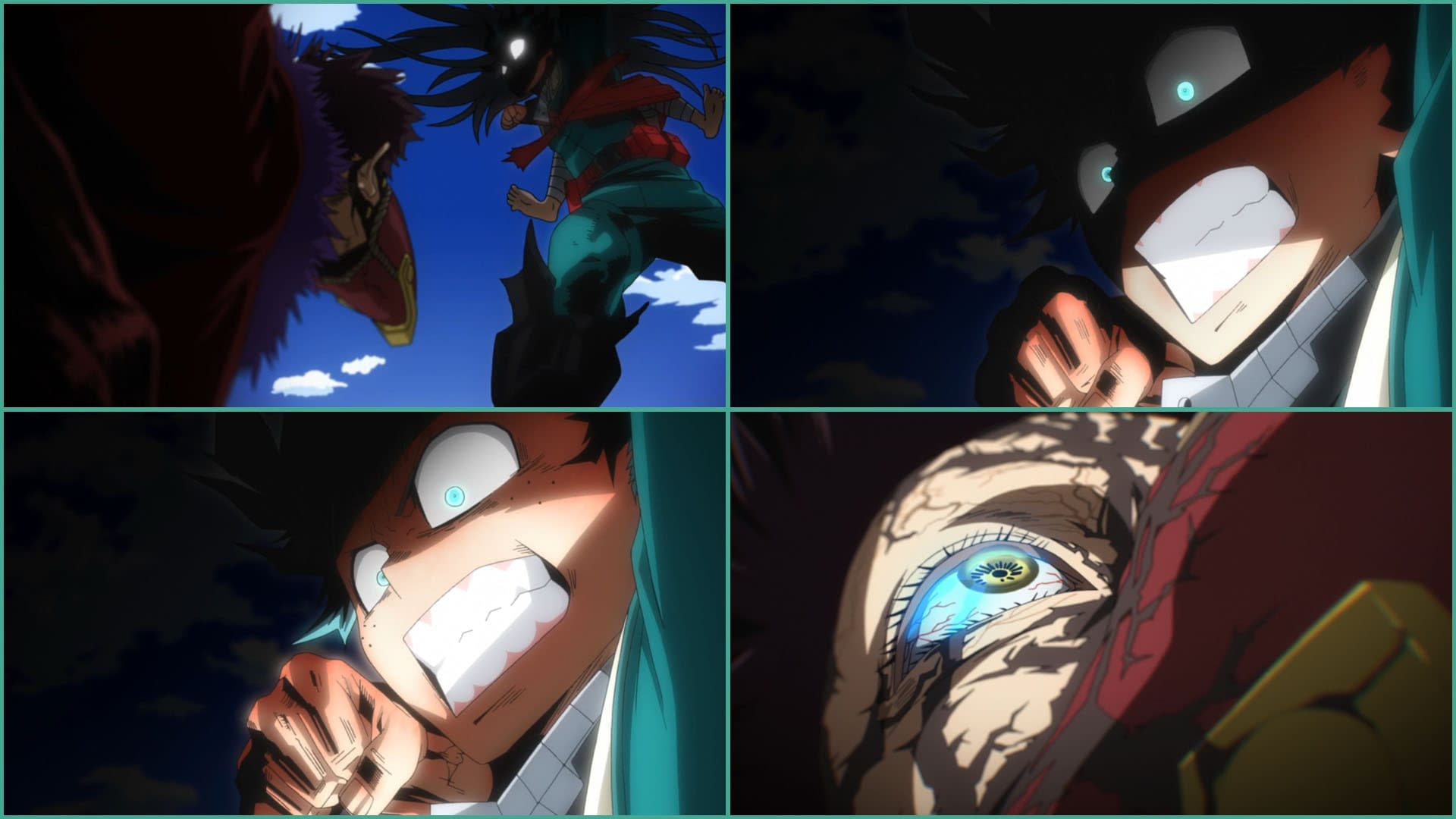 Something I really enjoy about My Hero Academia is that our heroes are not constantly taking losses—they also win. That has been something very important to me as many shows lately just feel the need to constantly beat our heroes down over and over again—but that is a talk for a different time.
It was awesome to finally see Deku's full potential unleashed. Most importantly, it was even better to see him keep his promise to Sir Nighteye: he twisted the fate Nighteye had seen. Deku defeated Chisaki and saved Eri. I cannot wait to see what All Might will say after this.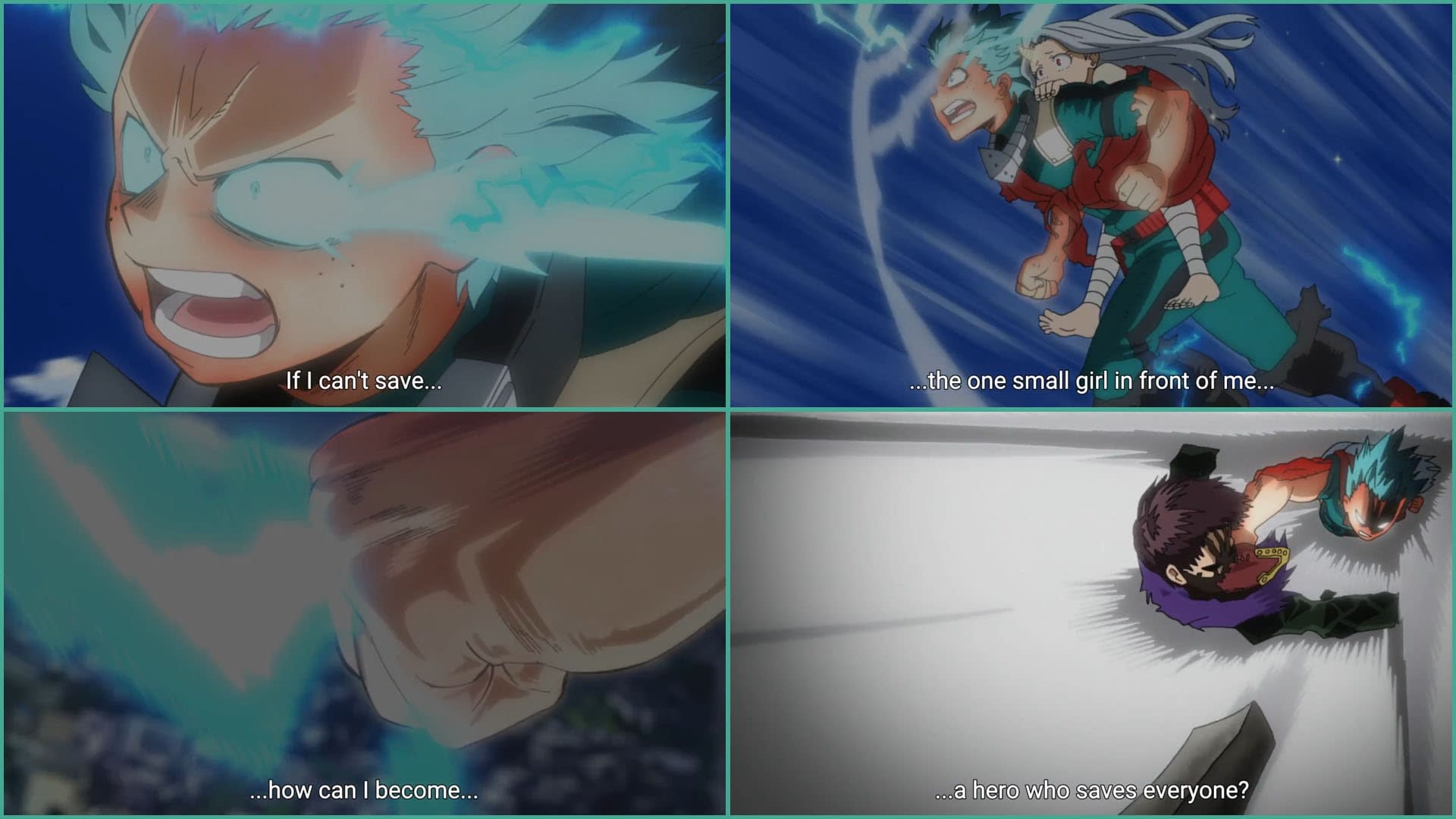 That said, the next episode of My Hero Academia promises to be heart-breaking and I am not sure I can take that at the moment (still dealing with some Modern Family feels). I am looking forward to seeing the aftermath of this battle and how things will change from this point forward. After re-watching earlier seasons of the show last week, I am very pleased with how the animation's evolved and how the characters have developed over the course of nearly four seasons. I'm keeping my fingers crossed for even better things to come this season.