"My Hero Academia" Season 4: Official Trailer, Poster; October 2019 Premiere; Sir Nighteye Introduced [VIDEO]
Fans of international anime sensation My Hero Academia have every reason to feel like they're ending their weekends on a high note, with TOHO Animation releasing the first official trailer for the series' fourth season return. In addition, fans now know when their wait will end: the new season is set to debut on October 12, 2019 (update those calendars!) – and there's even a new poster, too! Thanks to the folks at Funimation, fans attending Anime Expo 2019 on July 6 will have the chance to screen the season premiere early (more info below).
Izuku has dreamt of being a hero all his life—a lofty goal for anyone, but especially challenging for a kid with no superpowers. That's right, in a world where eighty percent of the population has some kind of super-powered "quirk," Izuku was unlucky enough to be born completely normal. But that's not enough to stop him from enrolling in one of the world's most prestigious hero academies.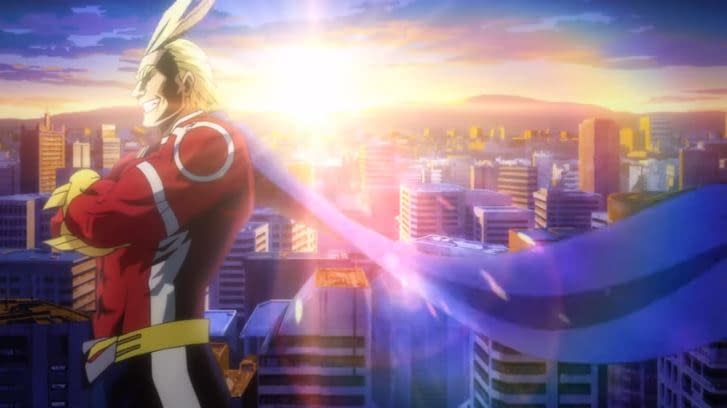 Along with a new trailer, a new poster, and a release date, the new season of My Hero Academia also sees voice actor Shinichiro Miki join the cast as Sir Nighteye: All Might's former sidekick whose quirk, "Foresight", allows him to see a person's future with deadly accuracy.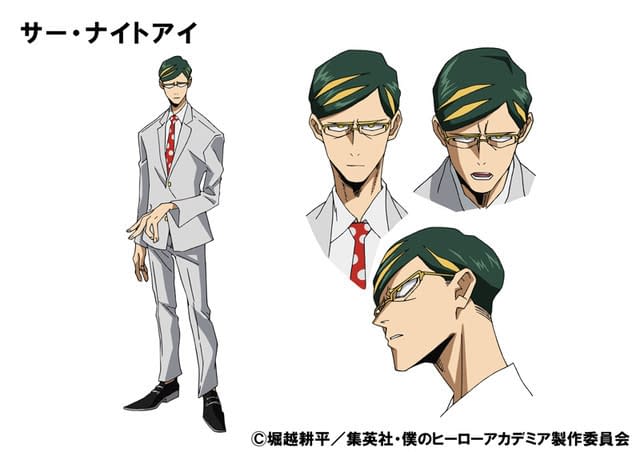 On July 6, voice actors Kaori Nazuka (Toru Hagakure), David Matranga (Shoto Todoroki), Patrick Seitz (Endeavor), and Ricco Fajardo (Mirio Togata) will be part of Funimation's My Hero Academia Anime Expo 2019 presentation, which will include a season premiere screening as well as a Q&A.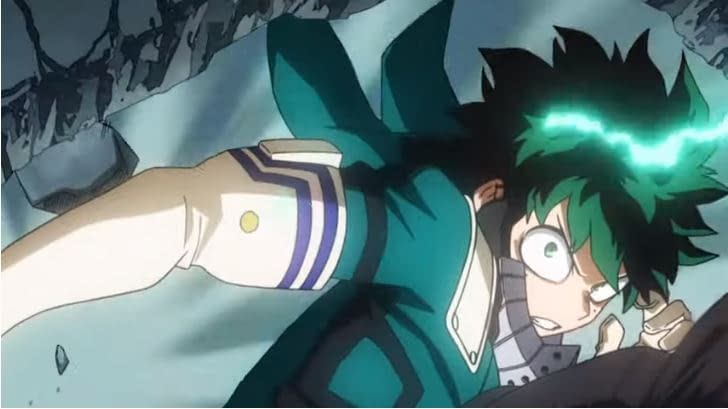 Here's a look at the event announcement:
Based on Kōhei Horikoshi's shonen manga and directed by Kenji Nagasaki (with animation production by BONES), My Hero Academia follows a class of super-powered teens as they train to become the next generation of capes. The original manga is published in Shueisha's Weekly Shōnen Jump magazine, with an English language version available through Viz Media.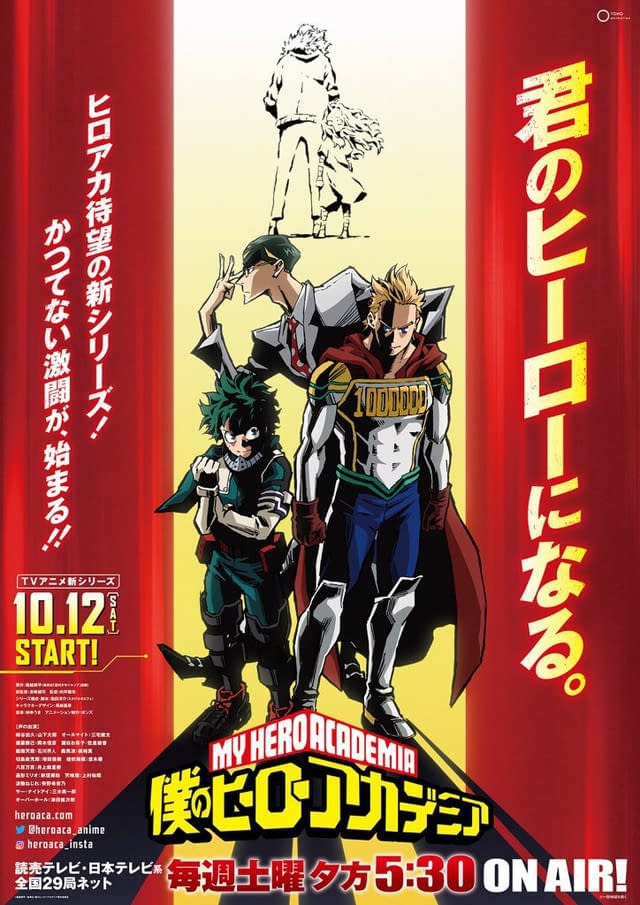 My Hero Academia season Four will broadcast in Japan on Yomiuri TV, Nippon TV, and all affiliate networks on Saturdays starting at 17:30 (5:30 PM JST), beginning on October 12, 2019.