The return of HISTORY's Vikings is right around the corner, and we can't wait to see what happened in season 5b after the end of 5a.
Just released by Entertainment Tonight, a brand-new poster features Ivar the Boneless (Alex Høgh Andersen) being crowned King.
"Descend into darkness", the poster reads, featuring hands in chains (they look like men's hands, right?) placing a crown of raven skulls on his head.

There was also this poster, with the familiar show logo, as well as reminding us when the series returns next month: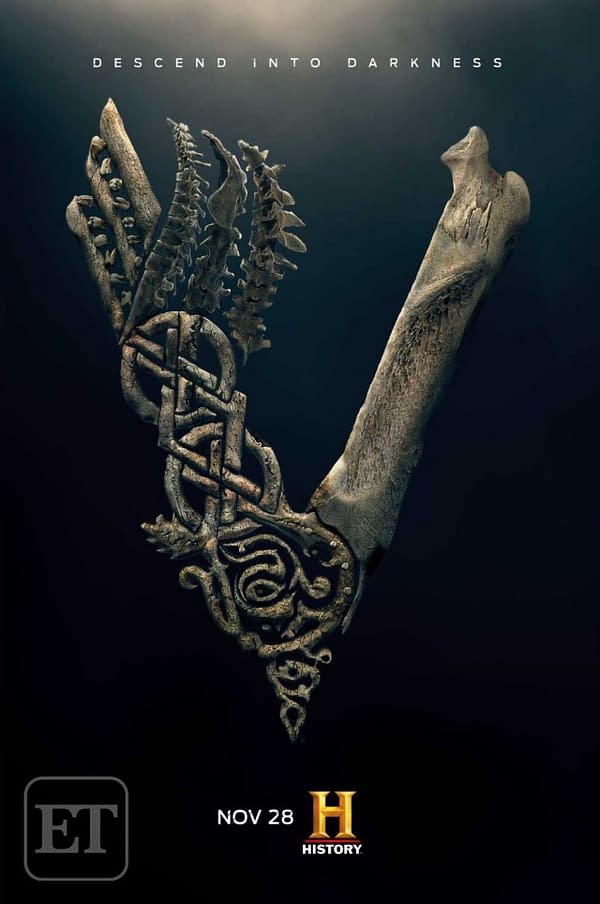 Needless to say, we can't wait to find out what happens when Vikings returns for the backhalf of season 5 on HISTORY on November 28th, 2018.
Enjoyed this article? Share it!