[Olympics] Adam Rippon DECLINES Offer To Be NBC Correspondent
One of our favorite fabulous personalities from this Winter Olympics has to be Team USA mens skater Adam Rippon. The sparkly spinner helped nab the bronze medal for Team USA's skate during the team event, and his quadless solo programs were no slouch when compared with the multi 4-rotation jumps his competitors were landing. And today it was announced that Adam would be joining NBC as a correspondent for the remainder of the Games — a super smart move on NBC's part as they continue to pull in low ratings across the networks carrying the events.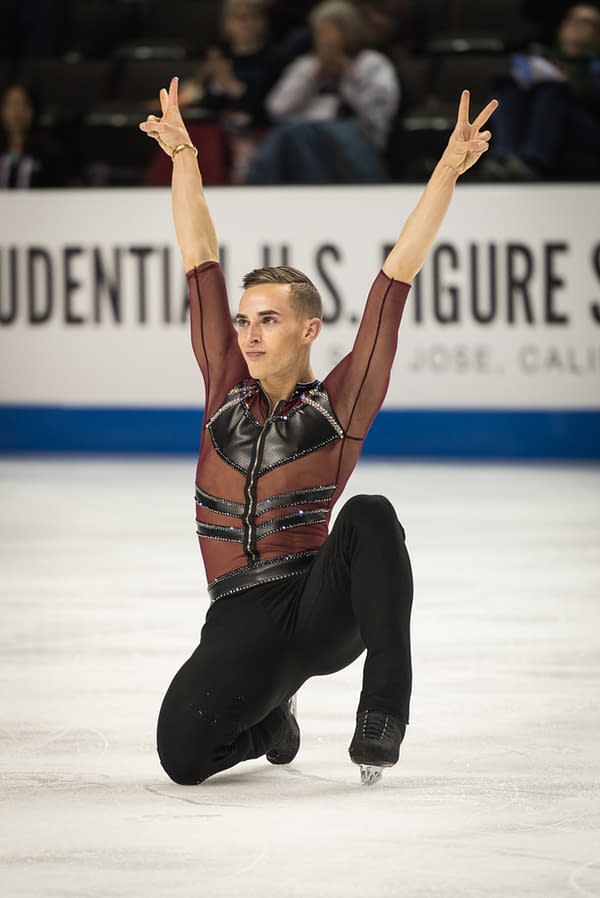 Rippon is the first openly gay male figure skater competing for Team USA in the Olympics, and his outspoken no-nonsense style has made him an instant touchstone for the community. You may recall Adam first making headlines when he criticized Vice President Mike Pence in mid-January. The VP didn't take kindly to this, and his public comments helped propel Rippon's rise as a gay youth spokesperson.
An NBC spokesman told USA Today that Rippon will work for the network on a variety of platforms, including television, digital, and social media. We're hoping he'll join SNL cast member and Olympics superfan Leslie Jones, who arrived in Korea two days ago and has been live tweeting events.
Skier Lindsey Vonn and Rippon have announced they will not join other US athletes at the White House in a post-Olympic celebration, as a way of protest.
**UPDATE**
It looks like Adam has DECLINED the offer of being a correspondent because he would have to leave the Olympic Village area during the rest of the Games: