'Orange is the New Black' Season 7 Announcement Video Treats Us to Kate Mulgrew Singing [TEASER, IMAGES]
With the streaming service seemingly putting out 187 Originals on a daily basis, it could be pretty easy for Netflix to forget the shows that helped put them on the map – but not with critically acclaimed award-winner Orange is the New Black. With the series heading into its seventh and final season on Friday, July 26th, the streamer has released an interesting and engaging video to make the announcement official.
What impresses us the most is that instead of offering us teases and clues to the fates of recently-released Piper (Taylor Schilling) as well as Alex (Laura Prepon), Taystee (Danielle Brooks) and the others, they went in a different – and musical – direction. With the cast performing a cover of Regina Spektor's theme song, we flipped back and forth between feeling nostalgic and a little creeped out over what be still to come.
But we got Kate Mulgrew singing, folks. It's worth it for that alone…
In the final season of ORANGE IS THE NEW BLACK, the one-time ladies of Litchfield come to terms with the fact that prison has changed them forever. Piper struggles with life on the outside, while life in Max — as corrupt and unjust as ever — goes on without her. Taystee's friendship with Cindy (Adrienne C. Moore) still hangs in the balance as her life sentence looms, Gloria (Selenis Layva) and her kitchen staff are confronted by the hard truth of Polycon's newest profit stream, while others chase drugs or dreams and grapple with the reality of their place in this world.
What would a preview be without some official images, too… right? Netflix has you covered, OitNB fans: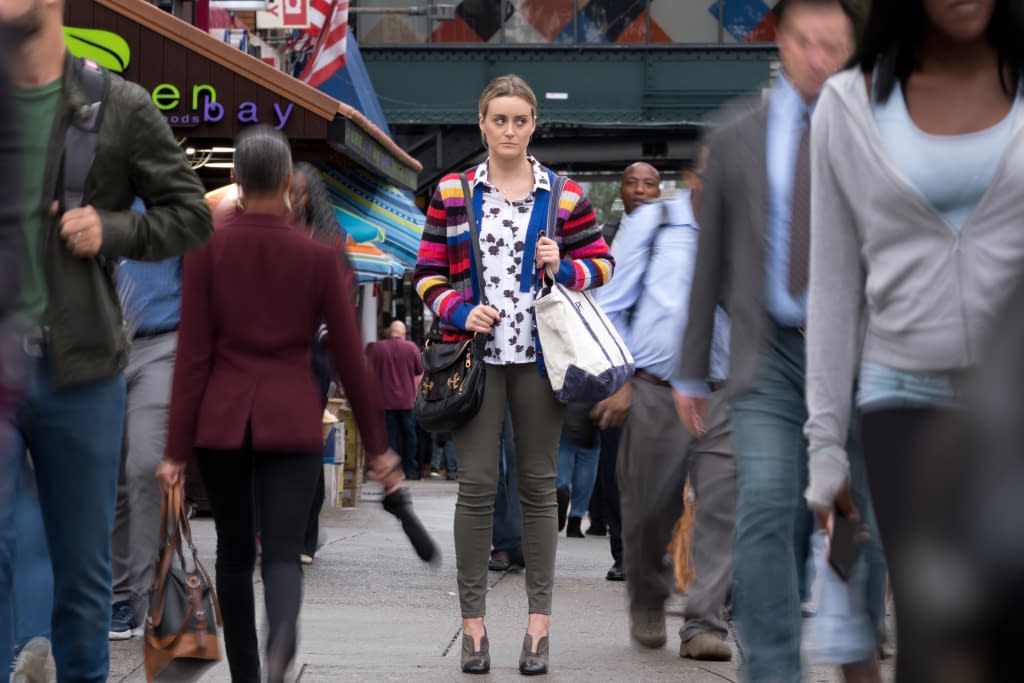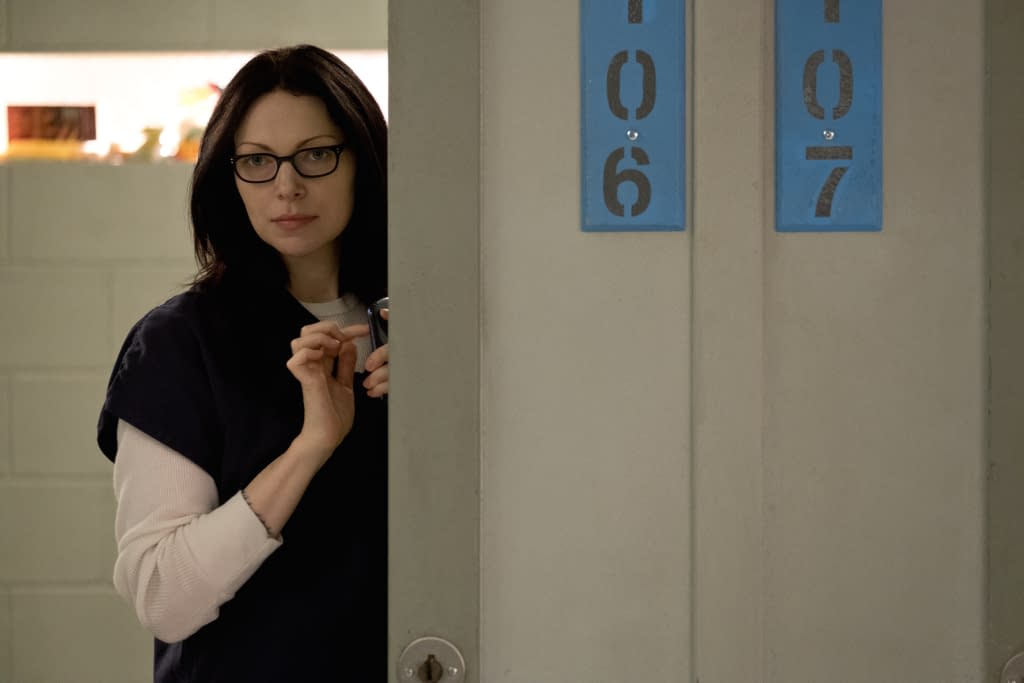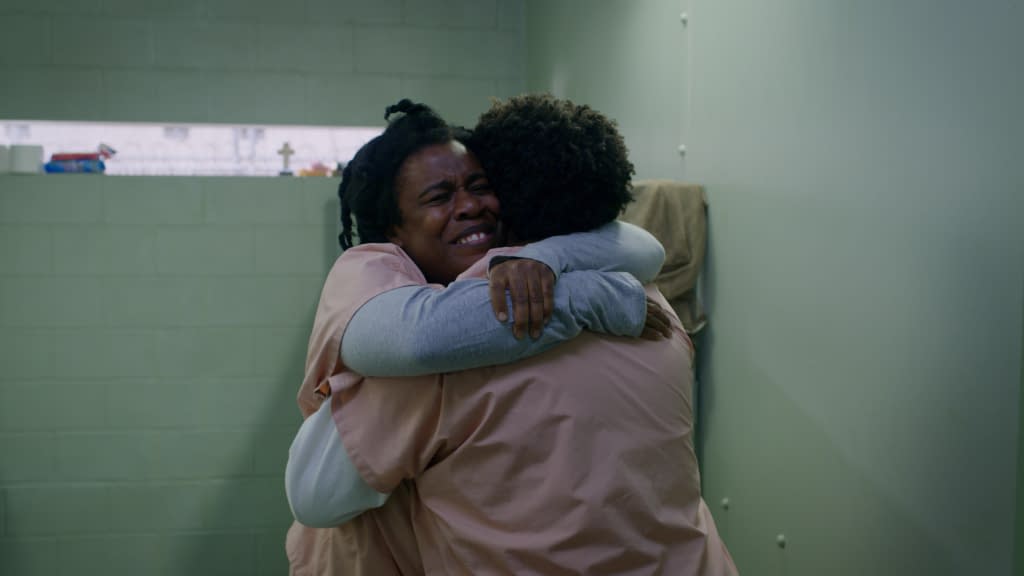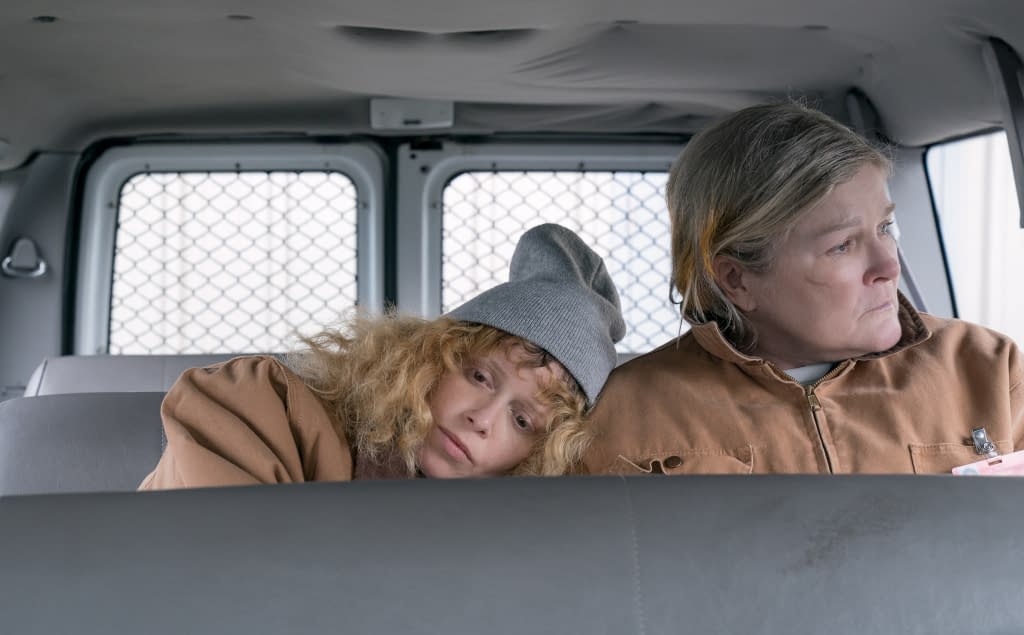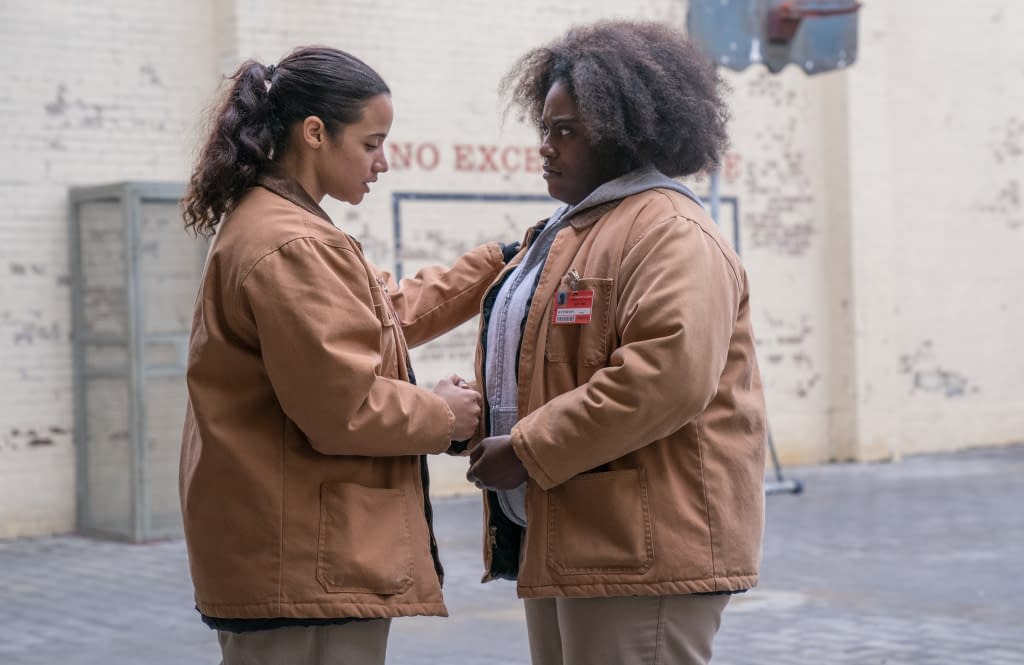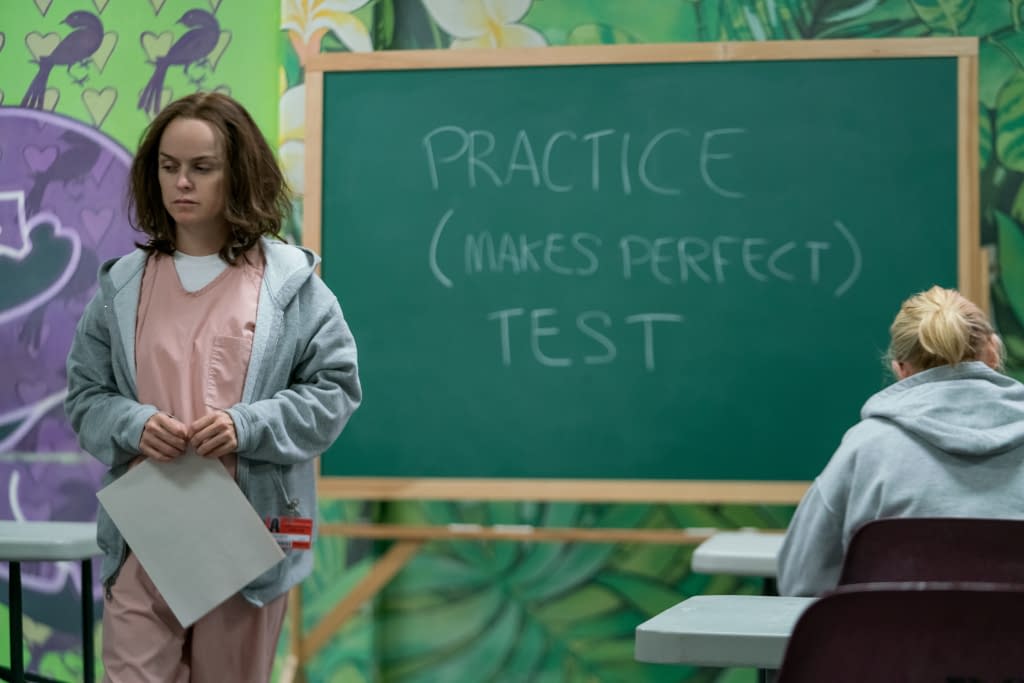 Netflix's Orange is the New Black stars Taylor Schilling, Kate Mulgrew, Laura Prepon, Jason Biggs, Natasha Lyonne, Michael Harney, Uzo Aduba, Danielle Brooks, Samira Wiley, Dascha Polanco, Selenis Leyva, Nick Sandow, Yael Stone, Taryn Manning, Lea DeLaria, Matt McGorry, Emma Myles, Vicky Jeudy, Laverne Cox, Pablo Schreiber, Lori Petty, Ruby Rose, Adrienne C. Moore, Jackie Cruz, Elizabeth Rodriguez, Jessica Pimentel, Laura Gómez, Dale Soules, Amanda Fuller, Henny Russell, Mackenzie Phillips, and Vicci Martinez.
Orange is the New Black returns to Netflix for its seventh and final season on Friday, July 26th.