Starz's 'Outlander' Announces Big Casting For Season 4!
Outlander fans have been waiting mostly patiently for the big reunion in Season 3, but some of us book fans have been waiting for some casting announcements. I won't ruin the storyline that one of these characters falls into, because it's sort of a really big thing.
Today on the official Outlander Starz Twitter account, the casting of two characters was announced for Season 4:
The character of Jocasta Cameron will be played by Maria Doyle Kennedy. Jocasta is the youngest sister of Ellen MacKenzie (Jamie's mom), Dougal, and Colum. She immigrated to the Americas with her first husband after the Jacobite uprising, and that's where Jamie and Claire will find her in Season 4.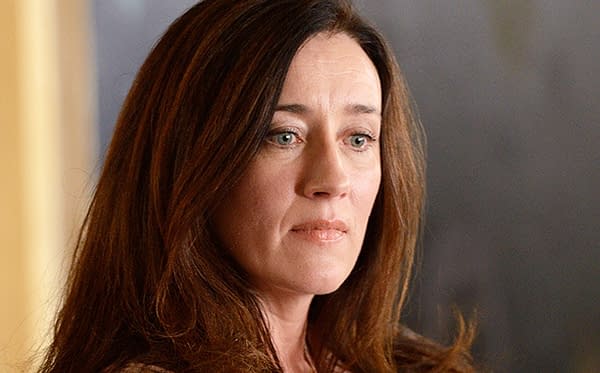 Fans might recognize Maria from her time on The Tudors as Henry VIII's first wife Katherine of Aragon, or from her time on Orphan Black, or Downton Abbey. She has a vast and celebrated career in television and film, and we can't wait to see how she fits in to the already well-established Outlander Clan. Perhaps one of the most anticipated casting announcements for the book readers, Stephen Bonnet will be played by Ed Speleers. Bonnet is written as an Irish pirate, and he has several dealings with the Fraser clan once they arrive in the Americas. Ed also has Downton Abbey in his past, as well as the acclaimed Wolf Hall series. Without too much detail about the character of Bonnet, you'll hate him. Just be ready for that.
Outlander is just at the midway point in their 3rd season on Starz, and has been picked up for a 4th and 5th season. The 4th season actually just started filming yesterday, and fans can keep an eye on the various Twitter accounts of producers and cast for on the ground updates.