Now that we've eased past the middle of November, Outlander fans' thoughts are turning more and more towards Sunday, February 16: that's when STARZ's series adaptation of author Diana Gabaldon's novels returns for a fifth season. As the "Droughtlander" continues for another three months, fans will have the opportunity to dish some dirt on the on-screen affairs of Caitriona Balfe's Claire and Sam Heughan's Jamie straight from some serious on-set sources.
With Thursday marking the series' season wrap day, Richard Rankin (Roger Wakefield) and Sophie Skelton (Brianna "Bree" Randall) are taking to Twitter to take your questions – so if you're interested in seeing if you can break their "spoiler silence", check out the Q&A this afternoon (more info below).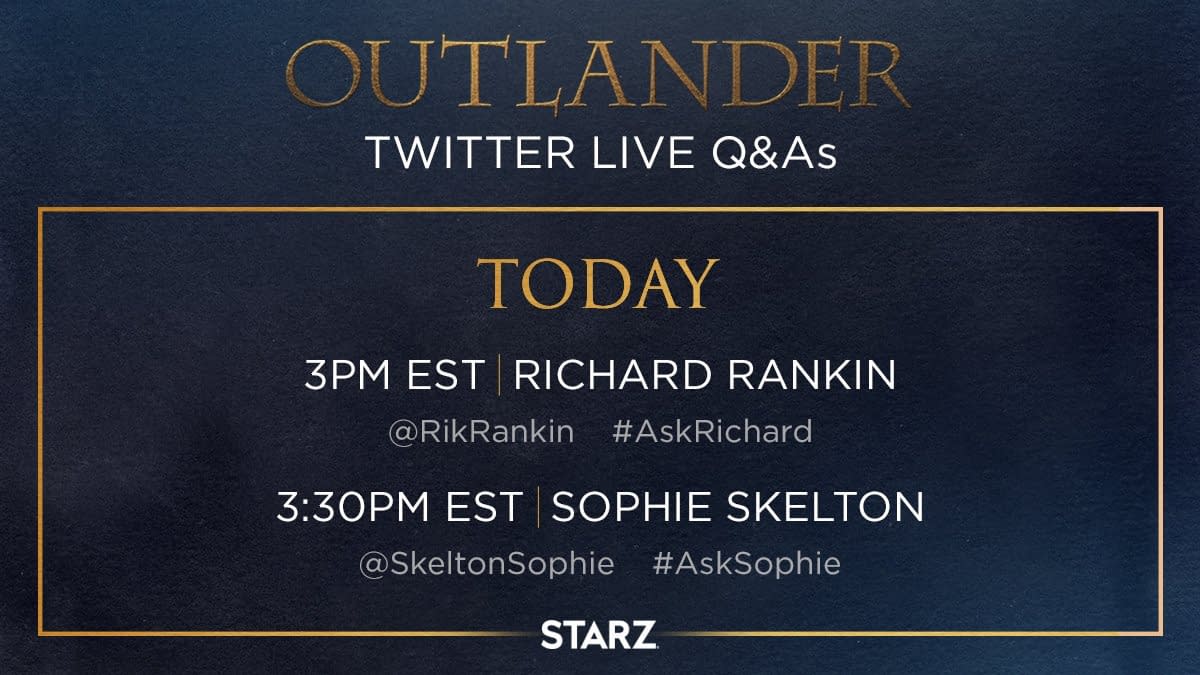 It's wrap day on #Outlander Season 5! 🥳 Celebrate with @RikRankin and @SkeltonSophie during their Twitter Q&As using #AskRichard and #AskSophie. pic.twitter.com/WAEIq1AgOL

— Outlander (@Outlander_STARZ) November 21, 2019
Now here's a look at the official teaser for the show's season 5 return:
Here's what executive producer Matthew B. Roberts had to say about the upcoming season of Outlander, based on Gabaldon's The Fiery Cross (the fifth novel in the series):
"Scotland once again plays North Carolina very well, and we're jumping out to different locations. I don't want a place where we've been before. If we go to [Jocasta's] estate and film there, I want to go to every section of that estate …our new locations manager is fantastic and knows Scotland well. He's been coming at it with fresh eyes and we've really found a few amazing new places that I'm really excited to show the fans. Breathtaking is the word I used when I saw it the first time."
Save the date, #Outlander fans. Season 5 premieres February 16 on @STARZ! pic.twitter.com/991m3FtEtM

— Outlander (@Outlander_STARZ) August 29, 2019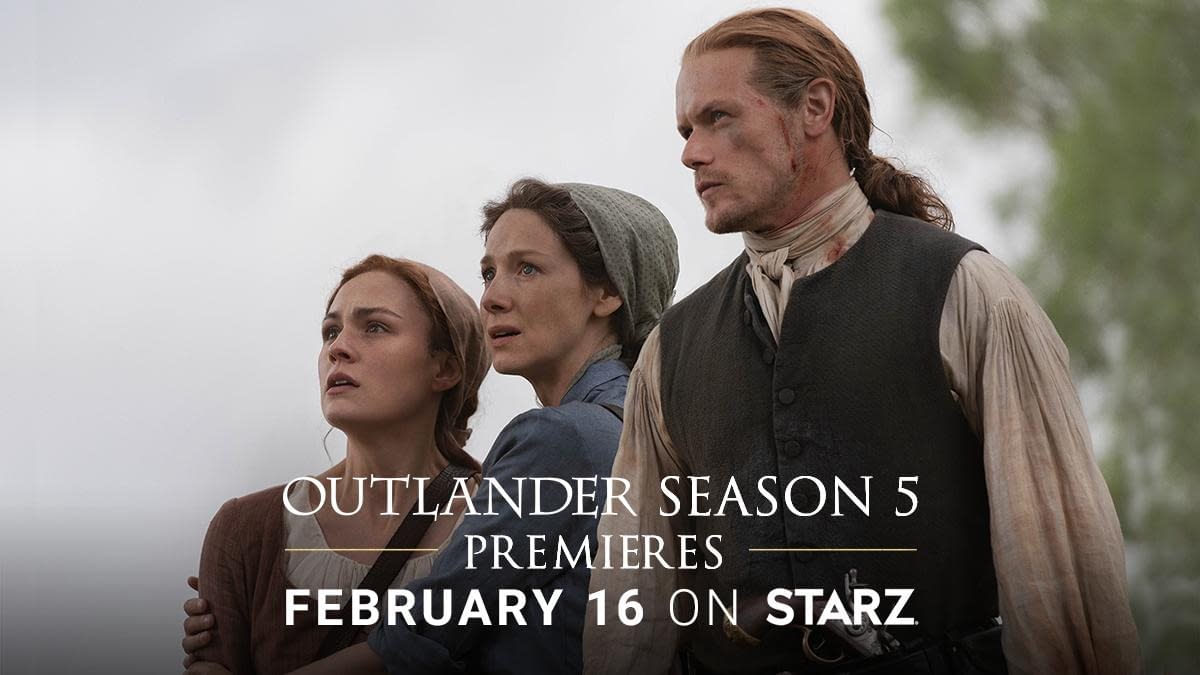 STARZ COO Jeffrey A. Hirsch first revealed that the series would not be returning until 2020, saying at this summer's Television Critics Association (TCA) press event that the decision to delay the 12-episode season was based on STARZ's overall scheduling plan:
"Everything we do is based on delivery, trying to have something on the air to serve that premium female audience. We have some shows coming before like Power that serve the general market. It's more about scheduling around that digital experience."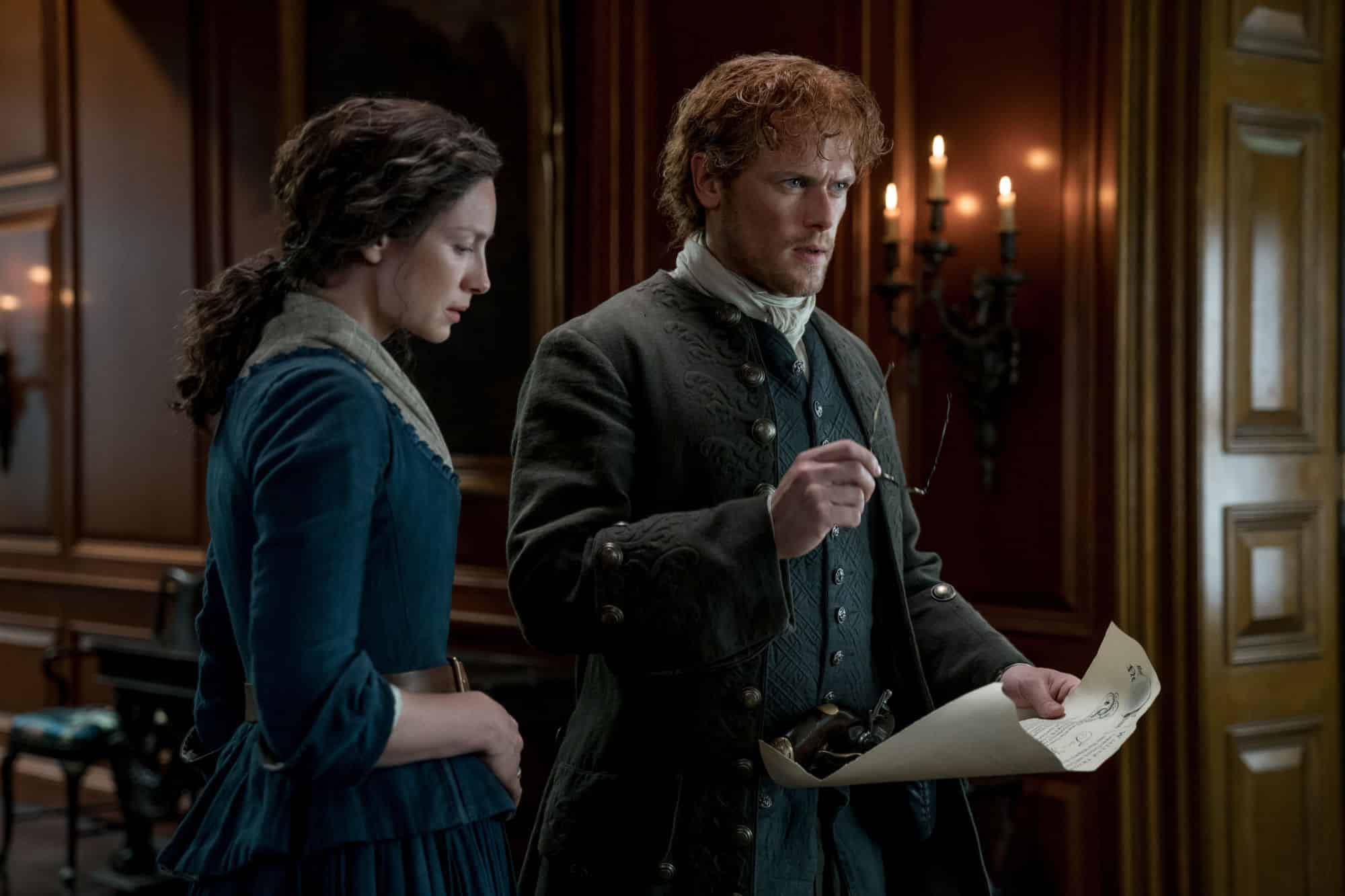 Season Four of "Outlander" continues the story of time-traveling 20th century doctor Claire Fraser and her 18th century Highlander husband Jamie Fraser as they try to make a home for themselves in colonial America. We find the Frasers in North Carolina, in a place called Fraser's Ridge at yet another turning point in history – the cusp of the American Revolution. As Claire and Jamie build their life together in the rough and dangerous backcountry of North Carolina, they must negotiate a tenuous loyalty to the current British ruling class, despite Claire's knowledge of the bloody rebellion to come.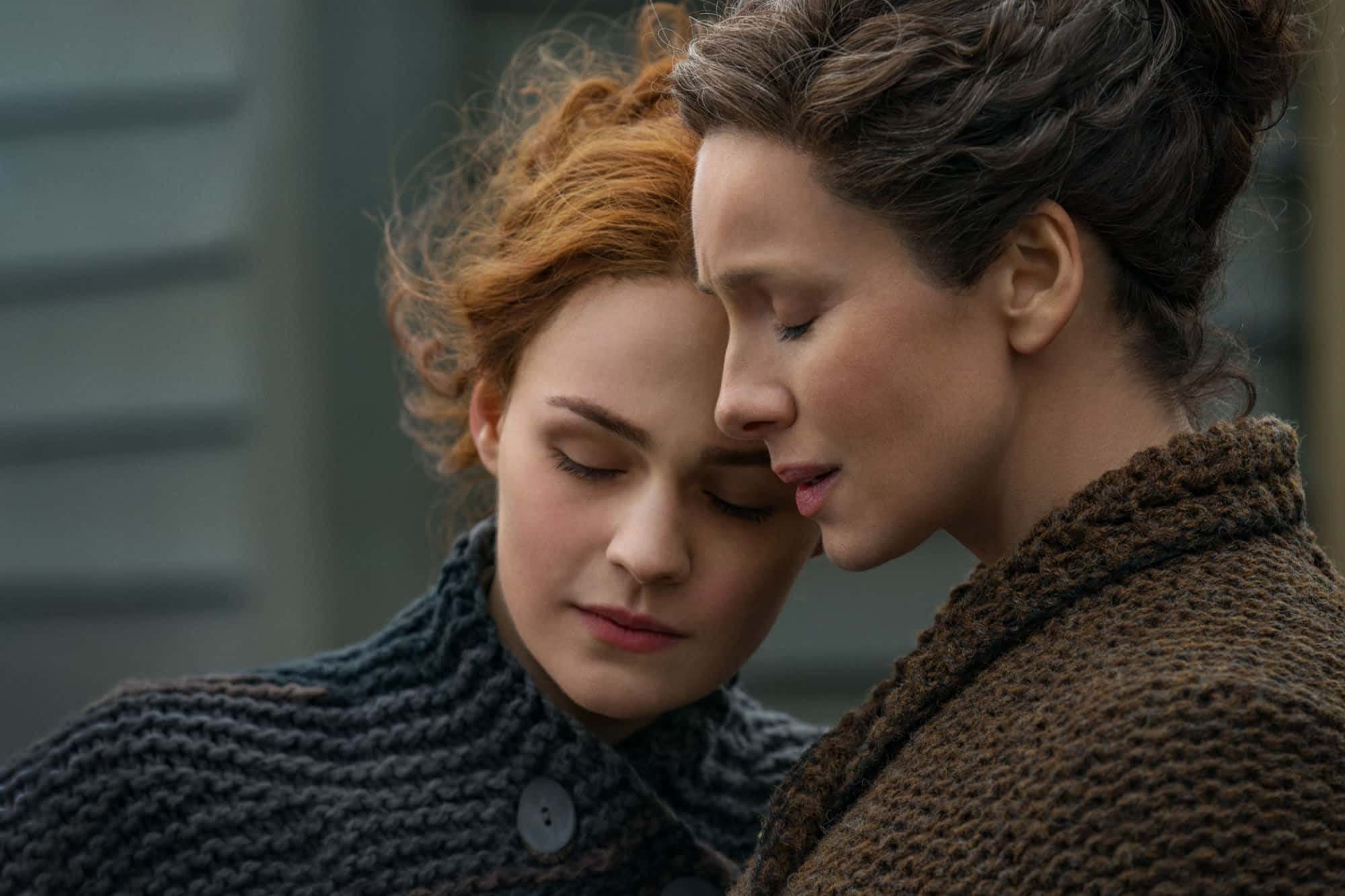 Along the way, the Frasers cross paths with notorious pirate and smuggler Stephen Bonnet in a fateful meeting that will come back to haunt the Fraser family. Meanwhile, in the 20th century, things heat up between Claire and Jamie's daughter, Brianna Randall and Roger Wakefield, the historian who helped search for Jamie in the past. But as they grow closer, the young couple realize they have very different ideas about the future of their relationship. However, when Roger and Brianna search for proof that Brianna's parents reunited in the 18th century, a shocking discovery makes them both consider following in Claire's footsteps.
Enjoyed this article? Share it!