Power Season 5 Trailer: It's Blood for Blood as Ghost, Kanan, and Tommy Seek Vengeance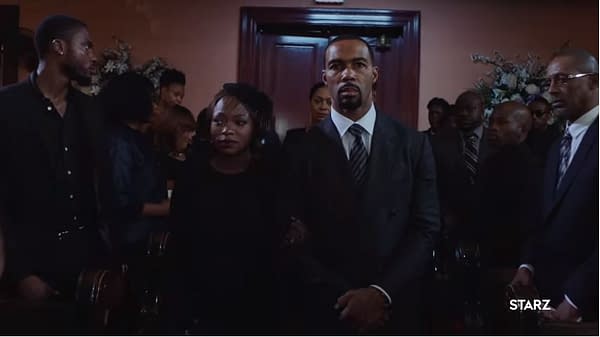 Omari Hardwick's James "Ghost" St. Patrick may be out of jail, but his freedom came at a tragic price by the end of the fourth season of Starz's Power: the life of his daughter Raina (Donshea Hopkins). Now, Ghost is on a personal mission of vengeance to clean up past mistakes and secure a future for his family that's free of the life of crime that's plagued them for so long.
As we can see from Starz's official trailer for Power season 5, Ghost isn't going into this alone: Kanan Starks (Curtis "50 Cent" Jackson) and Tommy Egan (Joseph Sikora) ride shotgun as Ghost scorches the streets of New York City, searching for revenge. In a moment of cold, calculated rage, Ghost lays it on the line: "My daughter is dead — someone has to pay for it."
"This season of Power is defined by grief, revenge, family, and faith. As a writers room, we really looked at each character through the idea of 'legend vs. legacy', examining the difference between the stories we tell about ourselves and the stories we leave behind," the EP told me. "As loyalties shift and relationships are redefined, we hope the audience discovers a darker, more intimate, more intense season than any before."

– Courtney Kemp
Created by executive producer Courtney Kemp, Power is not only the most-watched series on the premium cable network; but also draws a large number of viewers through the Starz app. That level of consistent performance explains why the series received a fourth- and fifth-season renewal in 2016; and why season 6 was renewed in March 2018 (with the Jackson-directed premiere planned for mid-2019).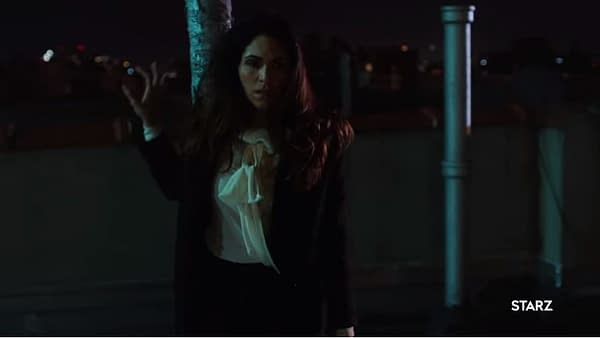 Power stars Hardwick, Jackson, Sikora, Naturi Naughton, and Lela Loren; along with Jerry Ferrara and Sung Kang. Executive producer Jackson's G-Unit Films and Television, Atmosphere Entertainment MM, Kemp's End of Episode and CBS TV Studios share production.