Preacher's Colin Cunningham Talks Season 3, TC and Guilty Pleasures [EXCLUSIVE PICS]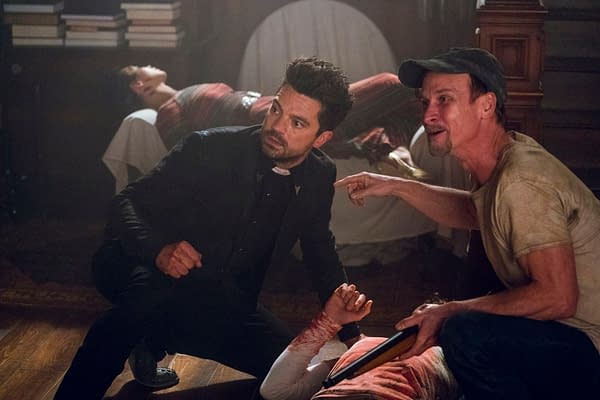 As AMC's adaptation of Garth Ennis and Steve Dillon's comic book series Preacher returns for a third season on June 24, viewers are coming to the same horrifying truth that Jesse Custer (Dominic Cooper) and Cassidy (Joseph Gilgun) came to the end of last season: Herr Starr (Pip Torrens) and The Grail are a smooth night at a New Orleans jazz bar compared to what awaits the pair at Jesse's "home" – Angelville.
But with Tulip (Ruth Negga) doing her best The Walking Dead cosplay possible, Jesse and Cassidy have little choice but to put aside their differences and put their faith – in family.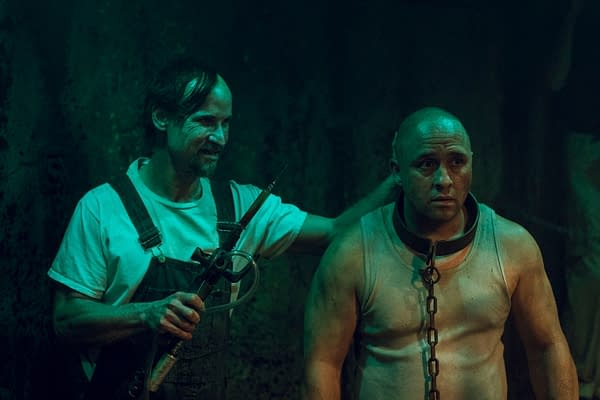 One of the members of Jesse's "special extended family" is TC (Colin Cunningham), a man born of the bayou and the loyal caretaker and soldier for Gran'Ma (Betty Buckley). Weasely and wiry, he'll gladly tell you about his perversions – whether you ask him or not. While TC might seem like the friendliest guy you'll ever meet, don't make the mistake of turning your back on him – ever.
Thanks to the folks at AMC and Preacher, Bleeding Cool is able to bring you these exclusive "first-look" pics (above and below) of TC in all his truly twisted glory.
With Preacher currently filming the tenth and final episode of Season 3, we were also able to spend some time with Cunningham (Falling Skies, Blood Drive) to discuss the upcoming season; covering a broad range of topics, including:
● every "spoiler" you'd want to know about Season 3 (though we're a little skeptical about Jesse's bionic dog and all-girl basketball team);
● how not relying on the comic books early-on helped him shape his version of TC;
● how the actors handled the intensity that comes alive on screen when they're not filming;
● praise for Gilgun/Cassidy for his work in the upcoming season;
● what he wants fans of both the comic book and television series to take away from his TC;
● and a "guility pleasure" so righteously great, it may have earned him the title belt for greatest "guilty pleasure" of anyone we've interviewed so far: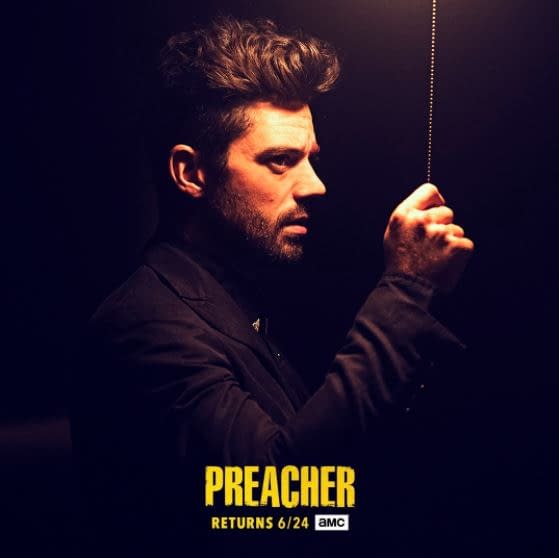 PREACHER Season 3: Jesse Custer's quest for God takes him back to the place he's been avoiding his whole life: home. Jesse, Tulip, and Cassidy return to Angelville, the Louisiana Plantation where Jesse was raised, and find old grudges and deadly obligations await them. With the help of his friends — and a few enemies — Jesse will need to escape his past… because the future of the world depends on it.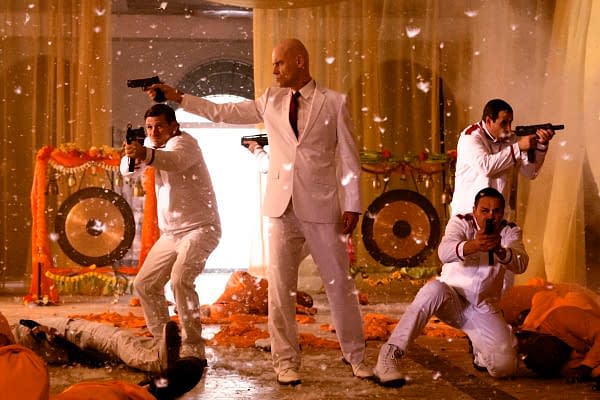 Joining Cooper, Negga, Gilgun, Torrens, Cunningham, Ian Coletti, Graham McTavish, Julie Ann Emery, and Malcolm Barrett for Preacher's third season are:
● Betty Buckley (Supergirl, Split) as Gran'ma, a spiritist with true powers who can cast spells and even bring back the dead (for a price).
● Jeremy Childs (Nashville) as Jody, Gran'ma's enforcer and the only man Jesse's never beaten in a fight.
● Liz McGeever (Star) as Christina, who has a face that lures customers in for her family business; but hates her job and dreams of a new life while suffering to protect her child.
● Jonny Coyne (Turn) as Allfather D'Aronique, a physically large, overweight, and revolting slob who might just be the most powerful man in the world.
● Adam Croasdell (Supernatural) as Eccarius is, a 350-year-old vampire who bears wisdom and has an air of aristocracy; who appears as a cliche at first, but is a much darker figure beneath the surface.
● Prema Cruz (Mozart in the Jungle) as Madame Boyd, a tough forward thinker: educated and attractive, she intends to take the family business into the modern age by any means necessary.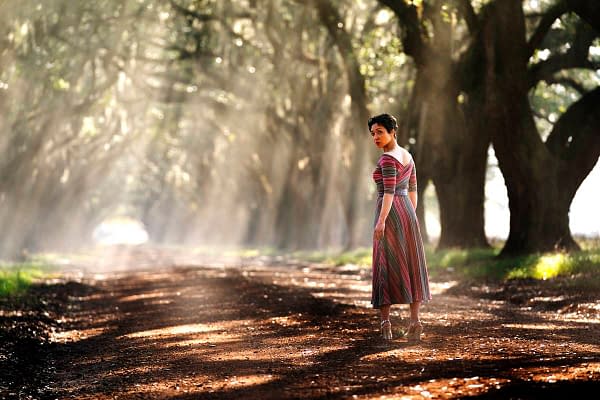 A Sony Pictures Television and AMC Studios co-production, Preacher was developed for television by Seth Rogen and Evan Goldberg (Sausage Party, Neighbors 2, Superbad) and showrunner Sam Catlin (Breaking Bad). The series is executive produced by Catlin, as well as Rogen, Goldberg, Ennis and James Weaver for Point Grey Pictures, Neal H. Moritz and Ori Marmur for Original Film and Vivian Cannon, Jason Netter, Michael Slovis, Mark McNair and Ken F. Levin.
AMC's Preacher returns for Season 3 starting Sunday, June 24, at 10 p.m.
---
---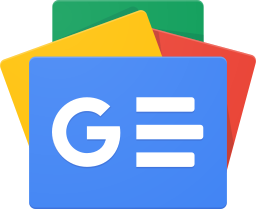 Stay up-to-date and support the site by following Bleeding Cool on Google News today!