"Preacher" Season 4: Herr Starr Grows Impatient as Jesse Arrives at Masada [TEASER]
Believe it ot not, we're less than a week away from Jesse's (Dominic Cooper) final sermon from "The Book of Genesis" for the show's fourth and final season. To mark the "occasion," AMC's series adaptation of Garth Ennis and Steve Dillon's Preacher giving viewers another preview of what the final season has in store for Jesse, Tulip (Ruth Negga), Cassidy (Joseph Gilgun), Herr Starr (Pip Torrens) and their blessed/cursed crew.
In the following clip, Herr Starr is looking for something… or more like someone, and he finds him in the form of Jesse. With a slow walk right up to the front entrance of Masada, it doesn't appear Jesse's looking to go the easy route…
Here's a look at some of the news coming out of this year's San Diego Comic-Con (SDCC) panel, courtesy of heads-up reporting from Bleeding Cool's Kaitlyn Booth:
● Frankie "The Eunuch" Toscani will appear this season, with the ex-mob-man-turned-hired-killer raking employment in Masada under the employ of Herr Starr – and someone Cassidy is not going to be thrilled to meet (if he keeps with his comic book origins).
● "I kill a lot of people. Sometimes just for annoying me." – Julie Ann Emery, discussing Featherstone during the final season.
● "Amongst the madness & chaos there is a wonderful story of three lost individuals who find solace in one another." – Cooper, on what the core of the series has always been.
Cooper, Negga, Emery, and Harelik were also kind enough to hang out just a wee bit longer to convince us one last time to not miss the final season – and if "God" tells you to bring a bucket, a colostomy bag, and your brother?
You bring a bucket, a colostomy bag, and your brother…
Now here's a look at the official trailer for AMC's final season of Preacher:

A Look Ahead to AMC's "Preacher" Season 4
Here's what we know about the end-of-the-world madness that awaits us when Preacher returns to AMC, beginning with the recently-released "Say Goodbye" teaser – followed by the announcement video for the series' final return:
As the series inches closer to the finale, God's endgame for the universe begins to click into place. Trapped between heavenly prophecies, hellish prisons, and all-out nuclear war, Jesse, Tulip, and Cassidy make their bloody way to the Most High. Whether they can reach God in time — or whether all this carnage is part of His divine plan — will soon be revealed as "Preacher" barrels towards the end of the world.
Now here's a look back at the previously-released teaser "Jesus," and just so we're clear? We're not buying into this whole "this is my divine plan" nonsense from God (Harelik)… not one bit:
Here, the show's cast and creators take us behind the scenes for a look at the madness still to come…
AMC's Preacher stars Cooper, Negga, Gilgun, along with series regulars Torrens, Harelik, Emery, Ian Colletti, Graham McTavish, and Noah Taylor.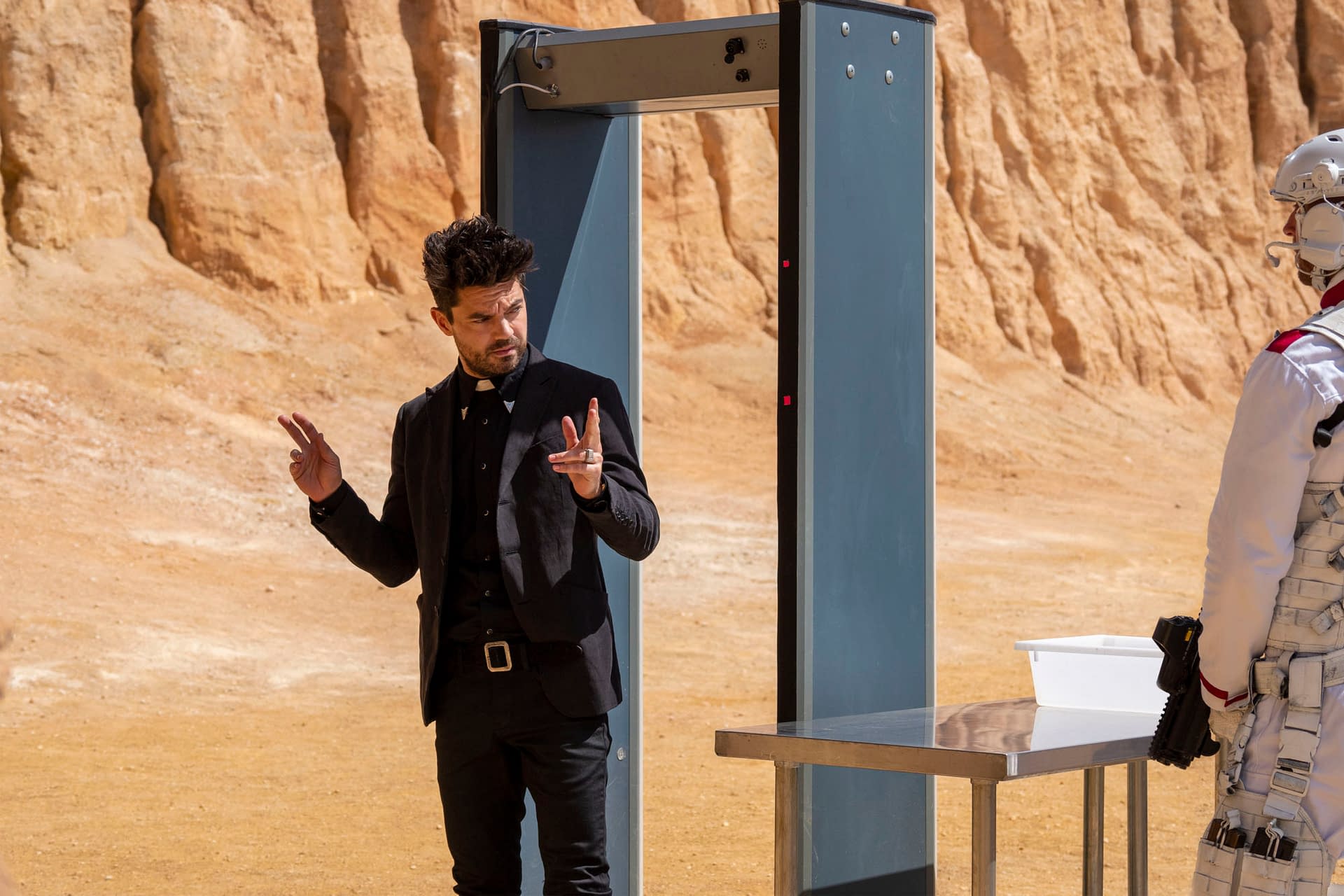 When we last left The Saint of Killers (McTavish), he was marching out of Hell and heading straight for a showdown with Jesse, Tulip, and Cassidy. Doing his best Lone Wolf and Cub homage with a still-brooding-over-being-in-Hell-for-no-reason Arseface (Colletti) in tow, The Saint is looking to engage in a high-body-count airing of grievances – and if even Satan himself couldn't stop the cursed gunslinger, what chance does even a Genesis-fueled Jesse have?
Except that Jesse and Tulip are on their way to save a captured Cassidy from the clutches of a now feeling very scorned Herr Starr (Torrens) and the unholy might of The Grail.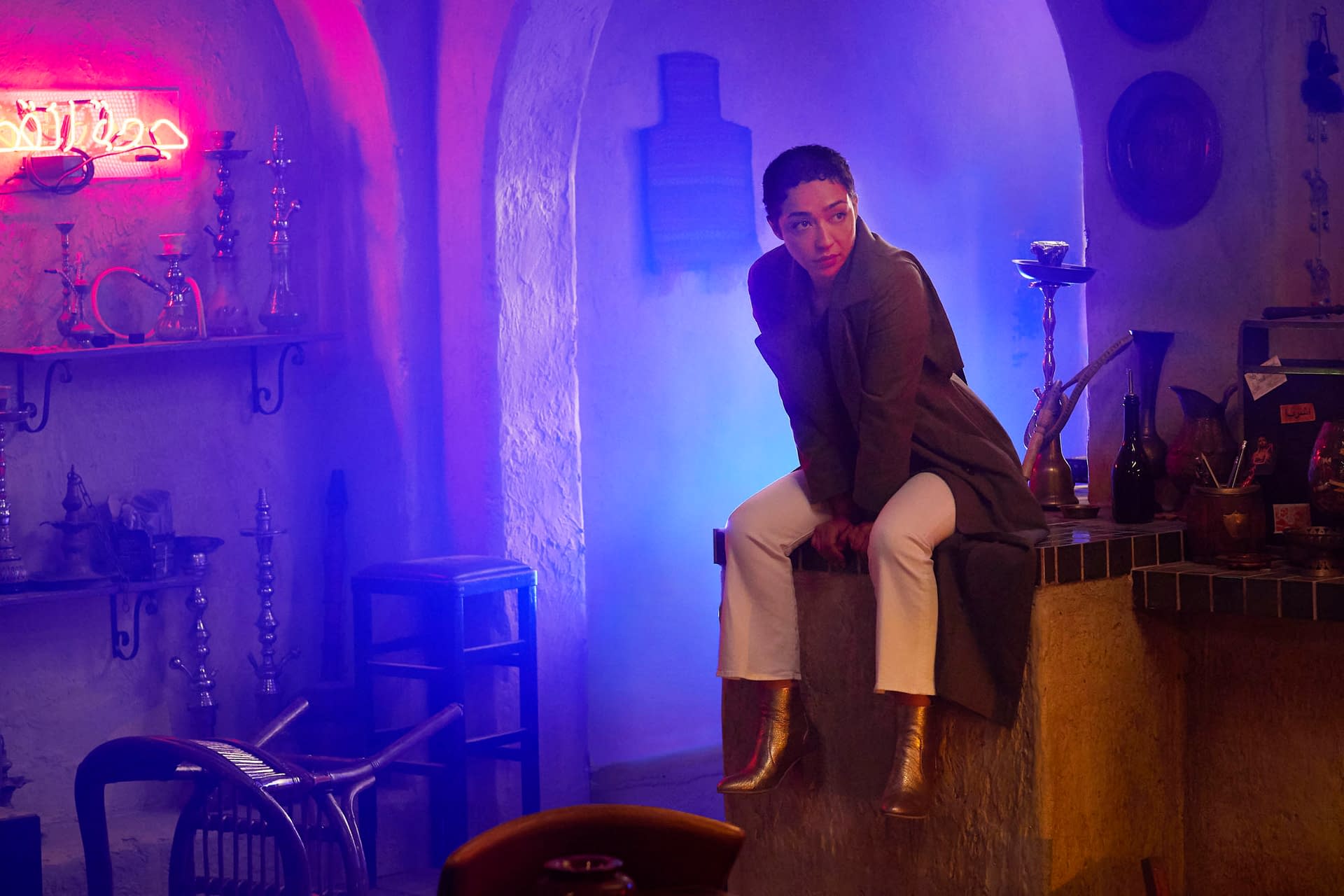 Joining the cast during the final season as a series regular is actor/musician Ritter, frontman for The All American Rejects – but in this universe, we know him better for his will dual role of Jesus Christ and modern messiah-wannabe Humperdoo, previously appearing in five episodes in a recurring role.
Based on the DC Comics/Vertigo comic book series from Ennis and Dillon, Preacher follows West Texas preacher Jesse Custer, his badass ex-girlfriend Tulip, and an Irish vampire named Cassidy as they embark on a road trip to find God and are thrust into a twisted battle spanning Heaven, Hell and everywhere in between.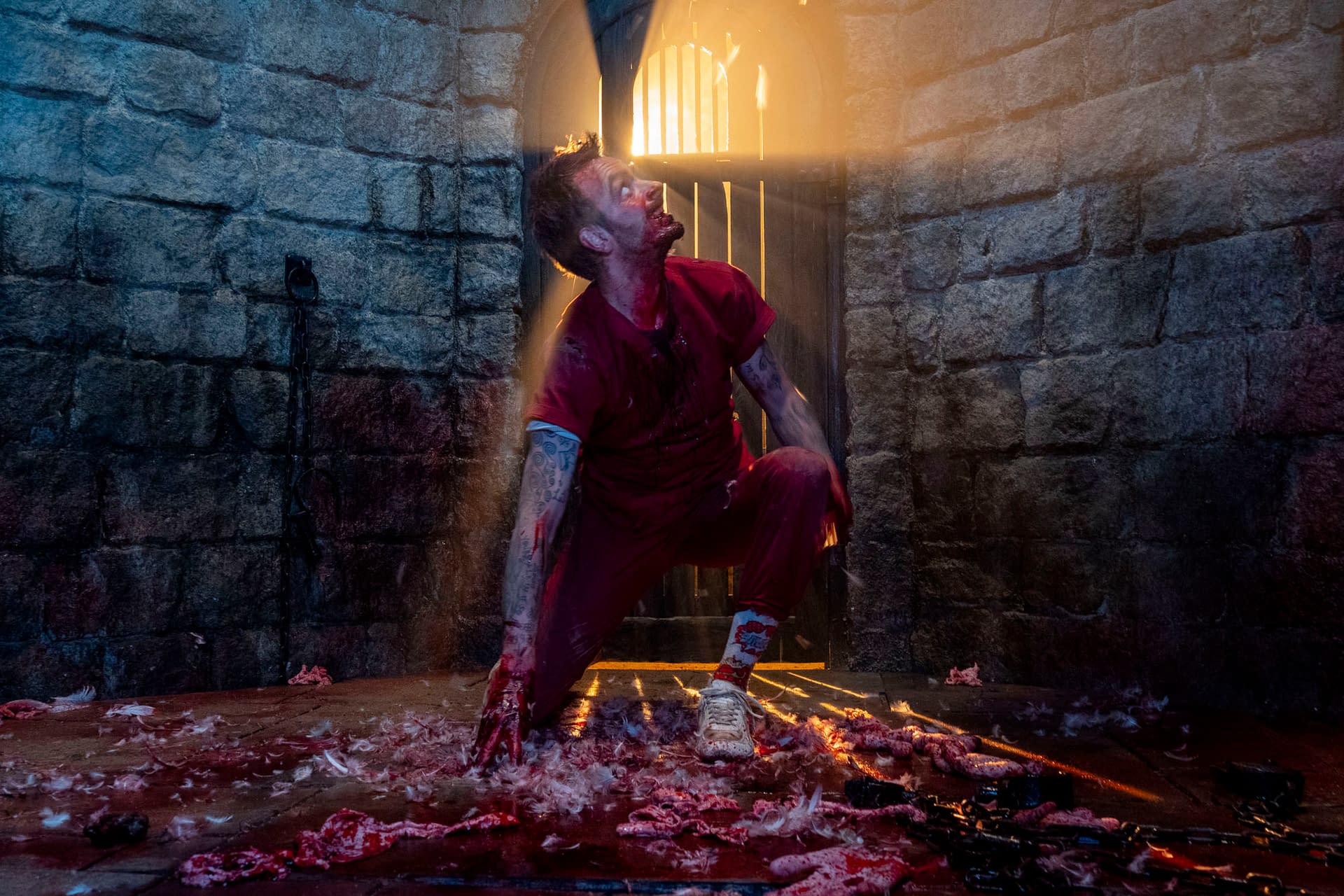 Preacher is a co-production between Sony Pictures Television and AMC Studios, and developed for television by Rogen, Evan Goldberg, and series showrunner Sam Catlin. Catlin, Rogen, Goldberg and James Weaver executive produce for Point Grey Pictures. Original Film's Neal H. Moritz and Ori Marmur and Vivian Cannon, Jason Netter, Michael Slovis, Mark McNair, and Ken F. Levin also serve as executive producers.
---
---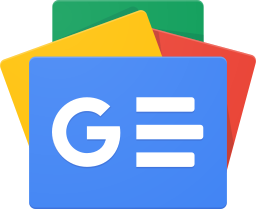 Stay up-to-date and support the site by following Bleeding Cool on Google News today!