Crunchyroll is Celebrating Pride Month by Offering Some of the Best LGBTQ+ Anime from Japan
Happy Pride Month, everyone! No matter where you fall on the rainbow, Crunchyroll is celebrating you this month (and every month) with a curated list of anime. From secret romances to ghostly friendships, these titles may just make you feel warm and fuzzy inside!
citrus
Yuzu, a high school gyaru who hasn't experienced her first love yet, transfers to an all-girls school after her mother remarries. She's beyond upset that she can't land a boyfriend at her new school. Then, on her first day, she meets the beautiful black-haired student council president Mei in the worst way possible. What's more, she later finds out that Mei is her new step-sister, and they'll be living under the same roof! And so the love affair between two polar opposite high school girls who find themselves drawn to one another begins!
Netsuzou Trap -NTR-
Yuma, a high school second-year, is enjoying every day now that she has her first boyfriend. After she asks for relationship advice from Hotaru, her beautiful long-time friend who has had many boyfriends, Hotaru teases her for her inexperience and playfully does things to her that even her boyfriend doesn't do. Yuma and Hotaru's secret relationship continues to escalate, and Yuma finds herself unable to deny how it makes her feel. This school drama tells the story of the interwoven lives of these two girls with boyfriends.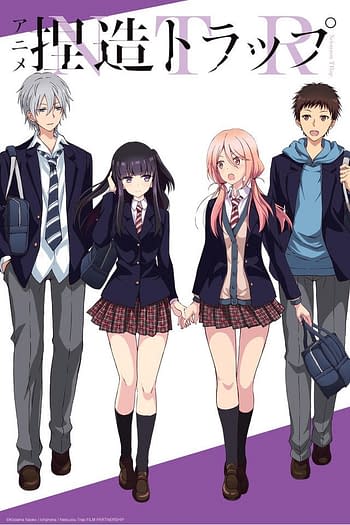 Spiritpact
You Keika, the heir of an old famous family of Exorcists, is stricken with poverty after losing his parents and struggles as a street fortune teller and a part time computer tech. One night at a junkyard, he meets a mysterious and charismatic Exorcist, Tanmoku Ki, who is fighting an evil spirit. To compound his misfortunes, he gets hit by car and becomes a ghost. Tanmoku Ki appears and asks You Keika to make a "pact" with him to fight Evil Spirits together. Here starts the friendship of our heroes!
Magical Girl Ore
"Love makes a girl stronger." Saki Uno is working hard as part of the new idol unit, Magical Twin. The one she admires most is Mohiro Mikage, who's the older brother of her idol unit partner Sakuyo, and he's also a member of the top idol unit STAR☆PRINCE. She would be willing to do anything for him, and one day, those feelings brought on a miracle. Saki ended up turning into a magical girl when she strongly wished to protect someone… But what she turned into wasn't exactly what she was expecting…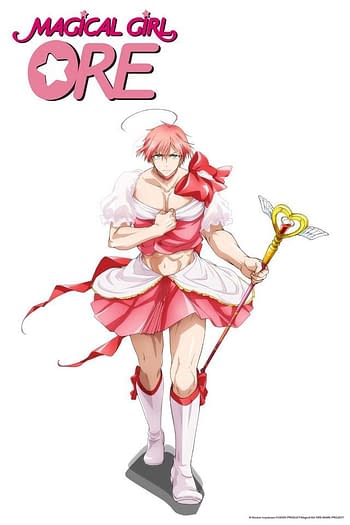 So grab your remotes (or keyboards) and head on over to check out these titles, and hundreds more, only at Crunchyroll!