Prime Gives Us a First Look at Britannia with David Morrissey and Kelly Reilly
Prime has released a new trailer for Britannia, a British historical period drama from Jez Butterworth, Tom Butterworth, and James Richardson. The series will air on Sky Atlantic in the UK and Ireland, and will be available on Amazon Prime Video in the US. The 10-part series stars Kelly Reilly, David Morrissey, Zoë Wanamaker, Liana Cornell and Stanley Weber. The series is the first co-production between Sky and Amazon Prime Video.
Britannia begins in 43AD as the Roman Army, determined and terrified in equal measure, returns to crush the Celtic heart of Britannia, a mysterious land ruled by warrior women and powerful druids who can channel the mysterious forces of the Underworld. Arch Celtic rivals Kerra and Antedia must face the Roman invasion led by Aulus Plautius as it cuts a swathe through the Celtic Resistance.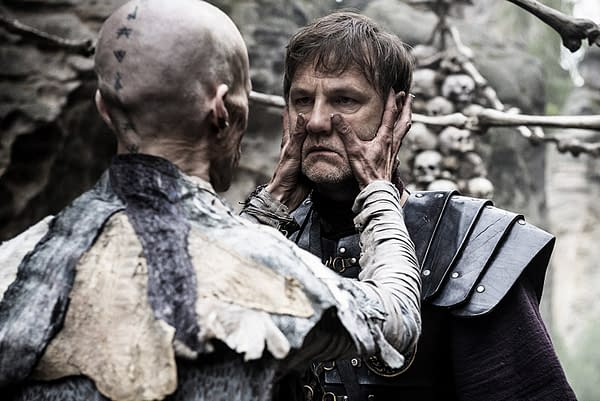 Jez Butterworth is known for writing Edge of Tomorrow, Black Mass, and Spectre. He's also been tapped for Maleficent 2 and for an upcoming live-action Cruella de Vil film.
It's hard to get a feel for the series from the video, with a modern musical sound with some nice bass lines and shows some interesting comedic beats, but it also appears to have a bit of the supernatural to it.
Britannia premieres on Sky January 18th and on Amazon Prime January 26th.