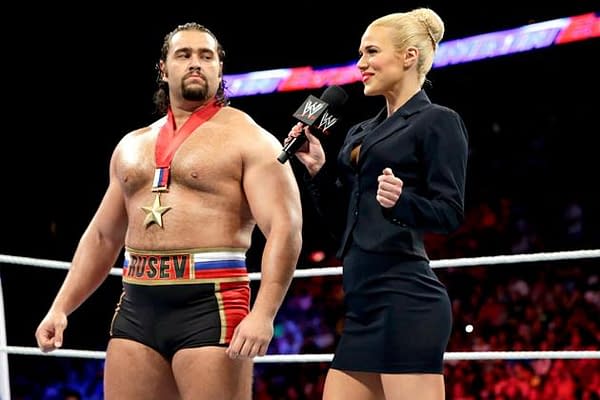 By all standard measures, the number of people who watch Wrestling on a regular basis have been declining for years.  In the latest issue of Dave Meltzer's Wrestling Observer Newsletter, Meltzer claims the audience is at its smallest in 22 years. That claim is backed up by average live attendance numbers for WWE shows in North America (5800), and television viewership for WWE Raw, which has declined steadily since the peak of the Attitude Era, and hit new lows every year. Currently, just over 3 million people watch Monday Night Raw each week, during Wrestlemania season, when the show is at its most exciting, and after the Super Bowl, when WWE doesn't have to face Monday Night Football (whose viewership is frequently six times that) as a competitor.
Outside of those traditional metrics, it seems like the "sport" is more popular than ever. WWE has more than half a billion followers on social media around the world, for one thing, and wrestling has crept into the general pop culture soup that gets talked about on geeky entertainment sites like this one. Perhaps people are more into the idea of wrestling than they are the actual wrestling, which makes sense, considering all the recent projects in other media that are about wrestling. BOOM! Studios has recently launched a line of WWE comics, and Image Comics publishes Ringside by Joe Keatinge and Nick Barber, a gritty crime comic set in the seedy wrestling business. Netflix is currently working on a drama from the creator of Orange is the New Black about the 1980s world of women's wrestling, called G.L.O.W. and focusing on the real-life promotion of the same name, with Alison Brie starring. And now, Starz is getting in on the wrestling action, with a new show called Heels.
According to a report from Deadline, Heels is a story about two brothers feuding over control of their late father's family business. That business is a Georgia pro wrestling company, and both brothers are in-ring performers. One is a "heel," the wrestling term for villain, and the other is a "face," the wrestling term for hero. But we guess they're both heels because they'll be engaging in all sorts of sexy, gritty betrayal behind the scenes, like any good cable drama. Get it?
So is wrestling on the upswing, or the downswing? Maybe neither. Maybe it's just on the swing. Enjoyed this article? Share it!