Even if you don't know Jessica Gao by name yet, you're probably familiar with her work. She's the writer responsible for the legendary 'Pickle Rick' episode of Rick and Morty and has written on shows like Silicon Valley, Corporate, and Robot Chicken.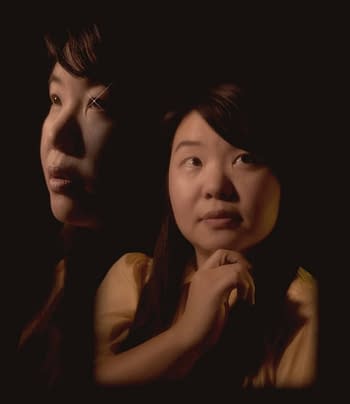 I came to know her through her Starburns Industries podcast, Whiting Wongs, which she co-hosts with Rick and Morty co-creator/Community creator Dan Harmon.
They describe it as "an honest conversation on race and writing between two people who think very highly of themselves."
The podcast came about as a result of conversations between the two in the Rick and Morty writers room, particularly involving the Dr. Wong character in the 'Pickle Rick' episode. Dr. Wong was originally intended to be a role for an Asian actor, but eventually went to Susan Sarandon. During the course of the podcast they explain why the casting is significant casting wise. Instead of me attempting to summarize such a complicated issue, I highly recommend you take a listen to the podcast.
They just wrapped up their first season of Whiting Wongs, (guess that Rick and Morty season 4 renewal puts a damper on side projects). I found the discussions between Jessica and Dan to be honest, insightful, and thoughtfully covered a lot of the points about race and representation that are being had in a larger arena.
Jessica was kind enough to agree to an interview where we got a chance to discuss her background (no, she didn't go to school for writing or have connections in the industry), her early days organizing comics conventions, the intersectional challenges she faces in the writers room, and how minorities can serve to elevate each other in creative fields (instead of playing Oppression Olympics).
You can listen to Whiting Wongs here. Huge thank you to Jessica for her time, and I can't wait to see her next projects!
Enjoyed this article? Share it!