Rhythm & Flow: Cardi B, Chance the Rapper, and T.I. to Judge Netflix Hip-Hop Music Comp Series
Netflix is a channel/network/service (it gets confusing sometimes) that doesn't venture into new territory lightly, whether it's embracing the future in the form of streaming, creating/developing original series content, or changing the way films get distributed and released. So when the streaming service looked to develop its own singing competition/reality series, they definitely weren't thinking of starting small. Netflix's hip-hop themed Rhythm & Flow enlisted some serious talent to serve as judges: Cardi B, Chance the Rapper, and T.I., who also serve as executive producers.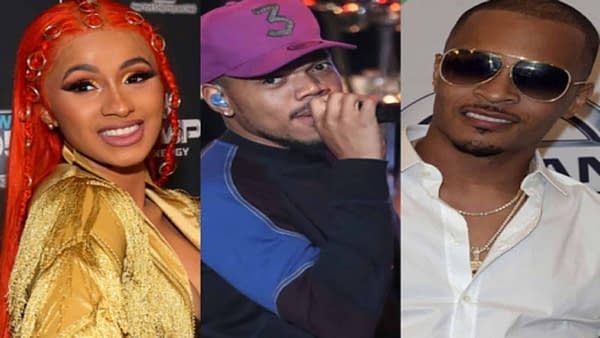 In development at Netflix over the past year, the 10-episode series is set to premiere in fall 2019. Auditions for the competition begin this fall across the country, including the judges' hometowns of Atlanta, Chicago, and New York. In each audition city, established rappers from the hosting city will get to serve as guest judges. For information on the audition process as well as additional information about the series, you can head over to the series' website.
Cardi B, Chance the Rapper, and T.I. will executive produce alongside Jesse Collins, who executive produces for Jesse Collins Entertainment. Joining them are John Legend, Mike Jackson, and Ty Stiklorius for Get Lifted; Jeff Gaspin for Gaspin Media; and Nikki Boella and Jeff Pollack.