Posted in: Adult Swim, Preview, Rick and Morty, TV, YouTube | Tagged: Adult Swim, preview, rick and morty, season 7, trailer teaser
---
Rick and Morty S07 Opening: Zombies, "Jerry Van Damme" & More
Returning on October 15th, here's a look at some very interesting visuals from Adult Swim's Rick and Morty Season 7 opening credits.
---
Keep it going, Adult Swim! We said we were hoping they would hold off on the season premiere before letting fans hear who's replacing Justin Roiland beginning with the seventh season of Rick and Morty. And that continued today – with the fans getting something they knew they wanted. And yet, it's still not the one thing that they're really wanting. What we have waiting for you below are the opening scenes for the new season – ones that could mean a ton or be huge, ten-ton red herrings. From "Super Summer" pressing Rick over her head and Jerry going "Jean-Claude Van Damme" to the dimension-hopping duo sledding on their tongues (seriously) – there's a lot to unpack in a very short period of time (and we're not even sure what to write about what the Beths were doing exactly).
Here's a look at the opening credits to Season 7 of Adult Swim's Rick and Morty – followed by a look back at what we know about the season so far:
For a look at Beth and Summer longing for the days of hugging of a toilet, suffering from food poisoning (they do make an excellent point), check out the following announcement promo:
Here's a look back at the Season 7 Episode Titles Reveal announcement video that was released last week, followed by the episode release schedule (at least, as it stands as of this writing):
Here's a look at a rundown of the Season 7 releases calendar as it currently stands (with new episodes screening on Adult Swim on Sunday nights): S07E01: "How Poopy Got His Poop Back" – October 15th; S07E02: "The Jerrick Trap" – October 22nd; S07E03: "Air Force Wong' – October 29th; S07E04: 'That's Amorte" – November 5th; S07E05: "Unmortricken" – November 12th; S07E06: "Rickfending Your Mort" – November 19th; S07E07: "Wet Kuat Amortican Summer" – November 26th; S07E08: "Rise of the Numbericons: The Movie" – December 3rd; S07E09: "Mort: Ragnarick" – December 10th; S07E10: "Fear No Mort" – December 17th.
Rick and Morty Team on Replacing Roiland, Writing Team Stepping Up
Here's a look back at what Rick and Morty Co-EP Steve Levy and Adult Swim President Michael Ouweleen had to share regarding Justin Roiland and the new voice actor(s) being brought aboard – as well as how the Adult Swim series' writing team kept the ship going (all the way to another Emmy nomination – and another possible win):
On Roiland Being Replaced, Voice Acting Being Just One Part of Series & If Viewers Will Notice
Ouweleen: "The idea is that we feel that they are the same characters. Listen: voices are obviously super important in an animated series. And, of course, none of us wanted to go through what we went through. But I've been in animation for a long time, and I know that what makes a series is its different parts coming together. If the voices are obviously a big part, there is also the writing of the characters, their design… I have reason to believe that the transition will go well."
Levy: "The quality of writing has never been better, and all the screenwriters have stayed. I don't think anyone will bat an eyelid hearing the new voices."
Ouweleen: "[On recasting process] But it's looking good. It's a rather unique situation… I'll take an example: there have been several great Bugs Bunny voice actors, and I love what Jeff Bennett has done with them. But it's not Mel Blanc! And yet we recognize the character. I even think that for 'Rick and Morty' we will do even better… It will be fine. It'll be great."
On How "Rick and Morty" Team Responded to Justin Roiland's Departure
Levy: The pill was hard to swallow. We were shocked and disturbed by what happened. But we stuck together, and we put all our energy into the series. We decided to stay positive, and in the end, we produced the best drawings, scripts, and animations of the entire series. And Dan Harmon [the co-creator of Rick and Morty] has always been in the trenches with us every step of the way. He always has an eye on everything, and sometimes that means he asks us to rewrite entire scripts, but for the good of the series. He never walked away after Justin left.
Ouweleen: There is no guide on how to react to this kind of thing. And it's not normal to experience that. Of course, it's hard; of course, it hurts. But when a whole team works on a series, the series actually becomes more important than one person. Season 7 will be pivotal; we know it, but I think we've never done better so far.
---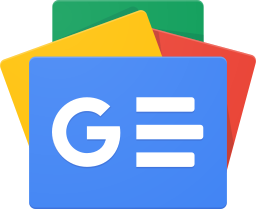 Stay up-to-date and support the site by following Bleeding Cool on Google News today!