"Riverdale" Season 4 "Chapter Sixty-Eight: Quiz Show": Betty's Got a Bret Problem [PREVIEW SCENE]
As Bleeding Cool's resident Riverdale expert Eden Arnold continues cutting her way through the underbrush of the town's insanity for another week's worth of reviewing (check out her review of "Chapter Sixty-Seven: Varsity Blues" here), the series itself is going through a new round of "buzz-worthiness". Renewed for a fifth season, Riverdale sees spinoff series debuting Katy Keene debuting next week after a crossover. On the streaming side, Chilling Adventures of Sabrina took advantage of Part 3 to further cement Greendale's connections to Riverdale – with The CW series returning the favor.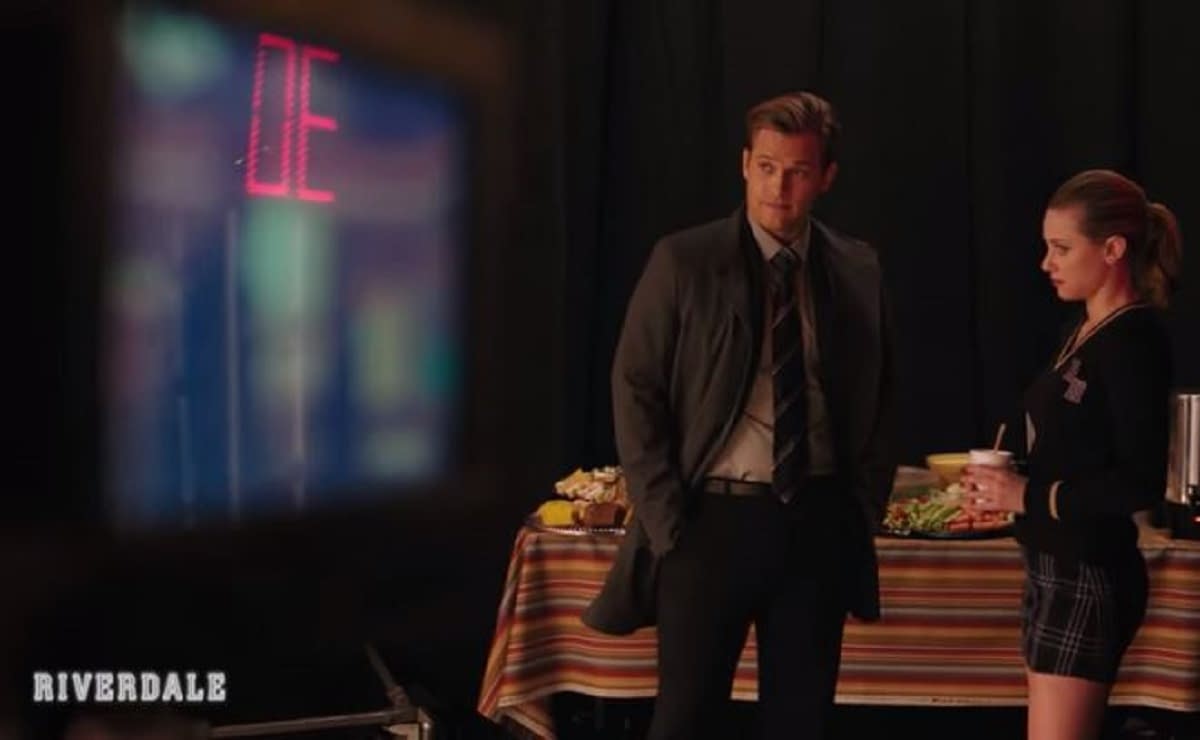 Which brings us back to the pseudo-reality that is Riverdale, with this week's episode "Chapter Sixty-Eight: Quiz Show" – which has us realizing two things. First? In one season, Riverdale has done more to make prep schools look like "big bads" via Stonewall Prep than every '80s R-rated comedy combined. Second? Our minds are still stuck on the idea of Sabrina (Kiernan Shipka) coming to Riverdale and be the basis for an Afterlife with Archie-themed season involving "dead" Jughead (Cole Sprouse).
Until then, here's you preview of this week's hard-hitting look at… high school quiz show competitions?!?
But in the following clip, we see that it's about far more than that for Betty (Lili Reinhart) where Bret's (Sean Depner) concerned – thankfully, she has a friend in the FBI…
"Riverdale" season 4, episode 11 "Chapter Sixty-Eight: Quiz Show": RIVERDALE HIGH VS STONEWALL PREP — Determined to give Frank (guest star Ryan Robbins) a second chance, Archie (KJ Apa) gives him a job at Andrew's Construction. Betty (Lili Reinhart) channels her energy into taking Bret (guest star Sean Depner) down and defeating Stonewall Prep at the Quiz Show Championship, while Veronica (Camila Mendes) and Cheryl (Madelaine Petsch) team up for an unlikely business venture. Finally, Kevin's (Casey Cott) date with a new suitor takes a strange and unexpected turn. Cole Sprouse, Mädchen Amick, Mark Consuelos and Vanessa Morgan also star. Chell Stephen directed the episode written by Ted Sullivan