The Church of Satan A-OK with 'Sabrina', Not Involved in $50M Lawsuit
The Church of Satan's Reverend Joel Ethan wants to make one thing perfectly clear: when it comes to Greendale's Sabrina Spellman (Kiernan Shipka), everything's cool like Fonzie. In a statement released through their website on Friday, the church looked to distance itself from The Satanic Temple's $50 million lawsuit against Netflix and Warner Bros., emphasizing that The Satanic Temple was a "political activist group that has nothing to do with" the church. Rev. Ethan also calls into question the validity of the temple's legal claim, and offers their reasons for not having issue with the series' physical depiction of Baphomet.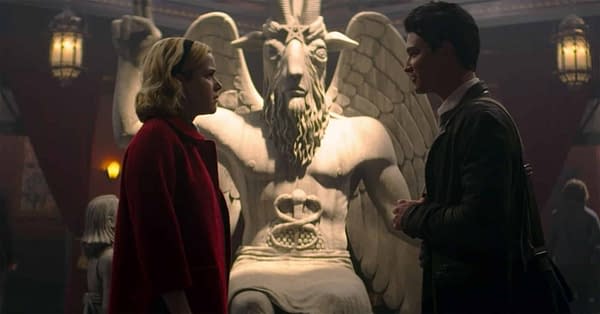 Here's an except from The Church of Satan's statement, which you can read in its entirety here:
"Recently, The Satanic Temple has filed a suit against Netflix over a depiction of the symbolic deity Baphomet in their series Chilling Adventures of Sabrina. As a significant number of people seem to be confusing this with us, we would like to clarify that TST is a political activist group that has nothing to do with us, nor with the religion of Satanism which we founded over 50 years ago. The Church of Satan has not filed a suit against Netflix, nor do we have a problem with their Sabrina show, which we've previously discussed."
In the lawsuit filed on November 8 in U.S. District Court in New York, the temple claims the streaming service and production company used a statue near identical to their statue of Baphomet in the series Chilling Adventures of Sabrina without first receiving the temple's permission. Appearing in the second episode 'Chapter Two: The Dark Baptism' as well as three additional episodes after, the lawsuit also alleges the statue was meant to create "Satanic panic" about their faith for the benefit of the series and to help boost profits.
At the time of this post, Netflix referred comment to Warner Bros., which declined to comment.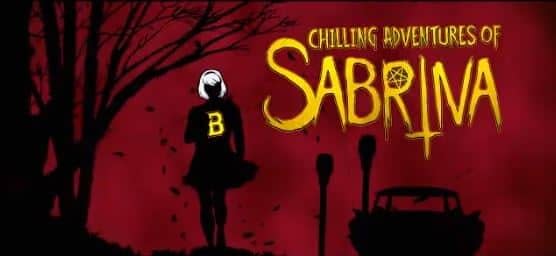 Based on information gathered from the lawsuit (which you can read below), the Satanic Temple created its Baphomet statue in 2013 and 2014 with several elements that they claim make it an "original expression" and subject to copyright protection. One of the distinct features of the temple's $100,000 statue is the image of two children looking up in awe at a goat-headed beast-man – which is what the Chilling Adeventures of Sabrina statue depicts, also. The statue actually serves as the lobby focal point for The Academy of Unseen Arts, the school where witches and warlocks train – and Sabrina finds herself enrolled in full-time by the end of the first season.
You can read over the specifics of the lawsuit filed below:
Netflix Satanic Temple by on Scribd