'Saturday Night Live': Adam Sandler Remembers Chris Farley; Sings of Being Fired [VIDEO]
No matter what an alum of NBC's Saturday Night Live eventually goes on to do with their career – from cutting edge to family friendly to conservative cues – there's always something pretty cool about watching them return to the long-running sketch comedy-variety series. It feels like what athletes and artists say about performing in NYC's Madison Square Garden: there's just something about it that makes you want to elevate your game – to prove that you still have it.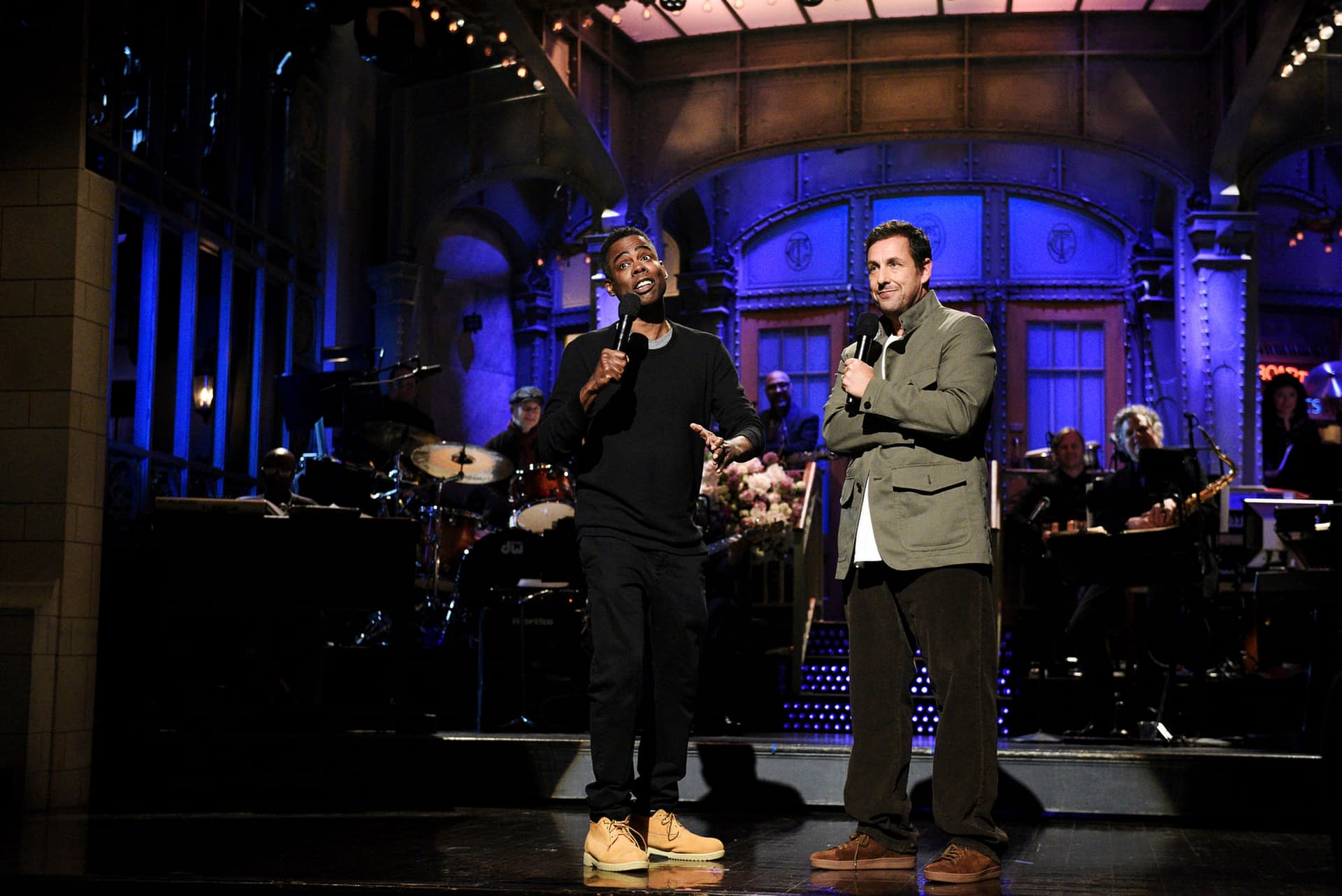 Perfect example of that was this weekend, with actor/comedian Adam Sandler returning to Studio 8H for the first time as host, nearly a quarter-century after he left the program…
Wait… did we say "left"? Yeah, Sandler has a different word he'd use to describe what went down: fired.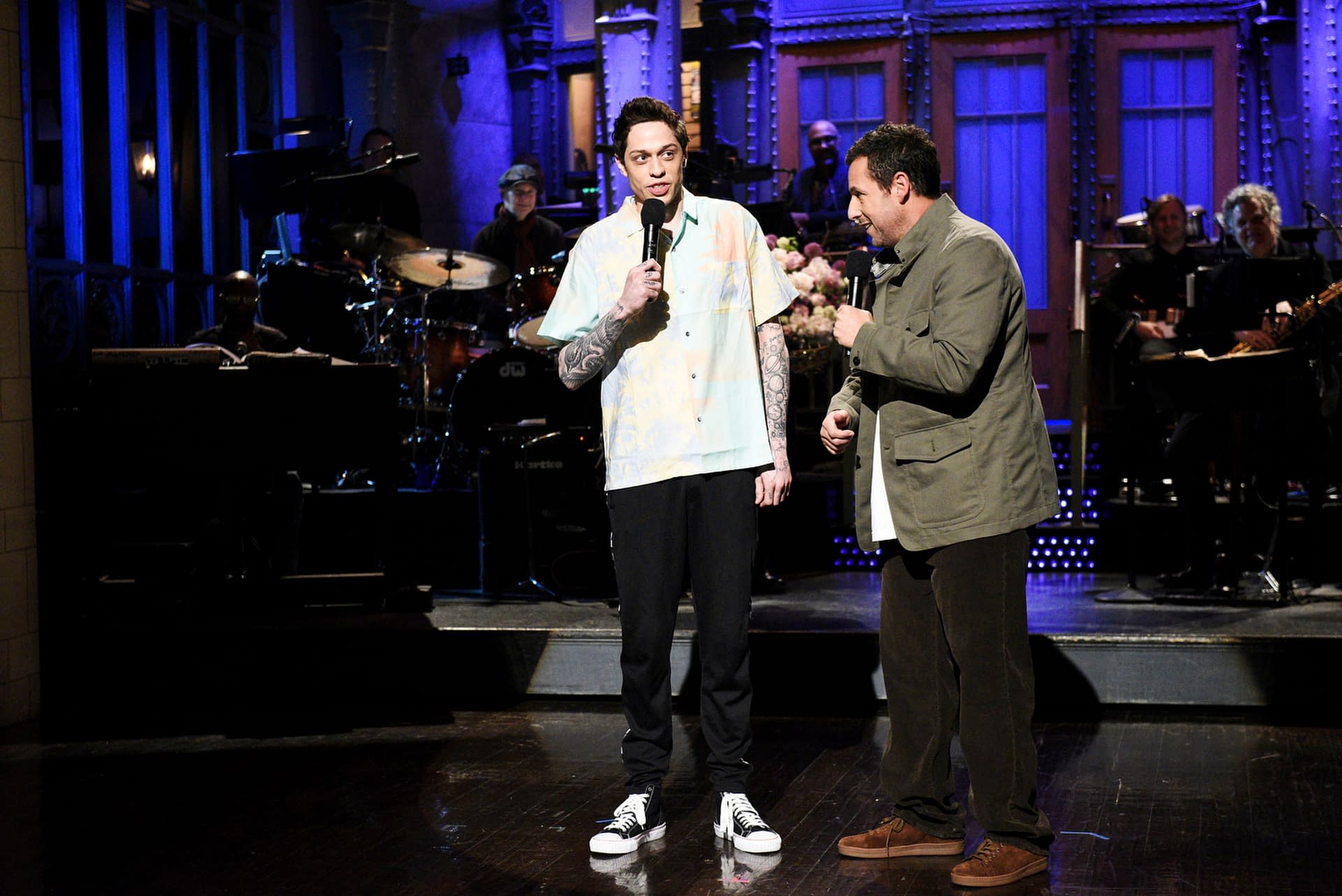 Except, he's not bitter about it at all: in fact, he used his opening monologue (and some help from Chris Rock and Pete Davidson) to put the story of his departure to song – and offer Davidson some… hope???
"I was fired, I was fired, I was fired from Saturday Night Live. I never saw it coming. … I tried to call Lorne Michaels, but he never called me back."
Though it was refreshing to see Sandler back in strong comedic form throughout the show, perhaps the most memorable moment came at the end when Sandler took time to pay tribute to his friend and fellow Saturday Night Live alum Chris Farley. Originally performed during his 100% Fresh special for Netflix, the song addressed their friendship and the brutal truth surrounding his death, as well as highlighting a number of Farley's most beloved characters, sketches, and projects. One of his closest friends during his time on Saturday Night Live and after, Farley died of a drug overdose 1997 – two years after Sandler left the series.
"Life ain't the same without you, boy. That's why I'm singing about my boy, Chris Farley."