'Schitt's Creek': What the Cast Took Along when the Show Wrapped
Schitt's Creek, the quirky little comedy with a great big heart, has wrapped production on its sixth and final season, which will air on CBC and Pop TV in 2020. The fifth season finished airing last month in Canada, and should be making its way to Netflix by the fall of this year for international audiences.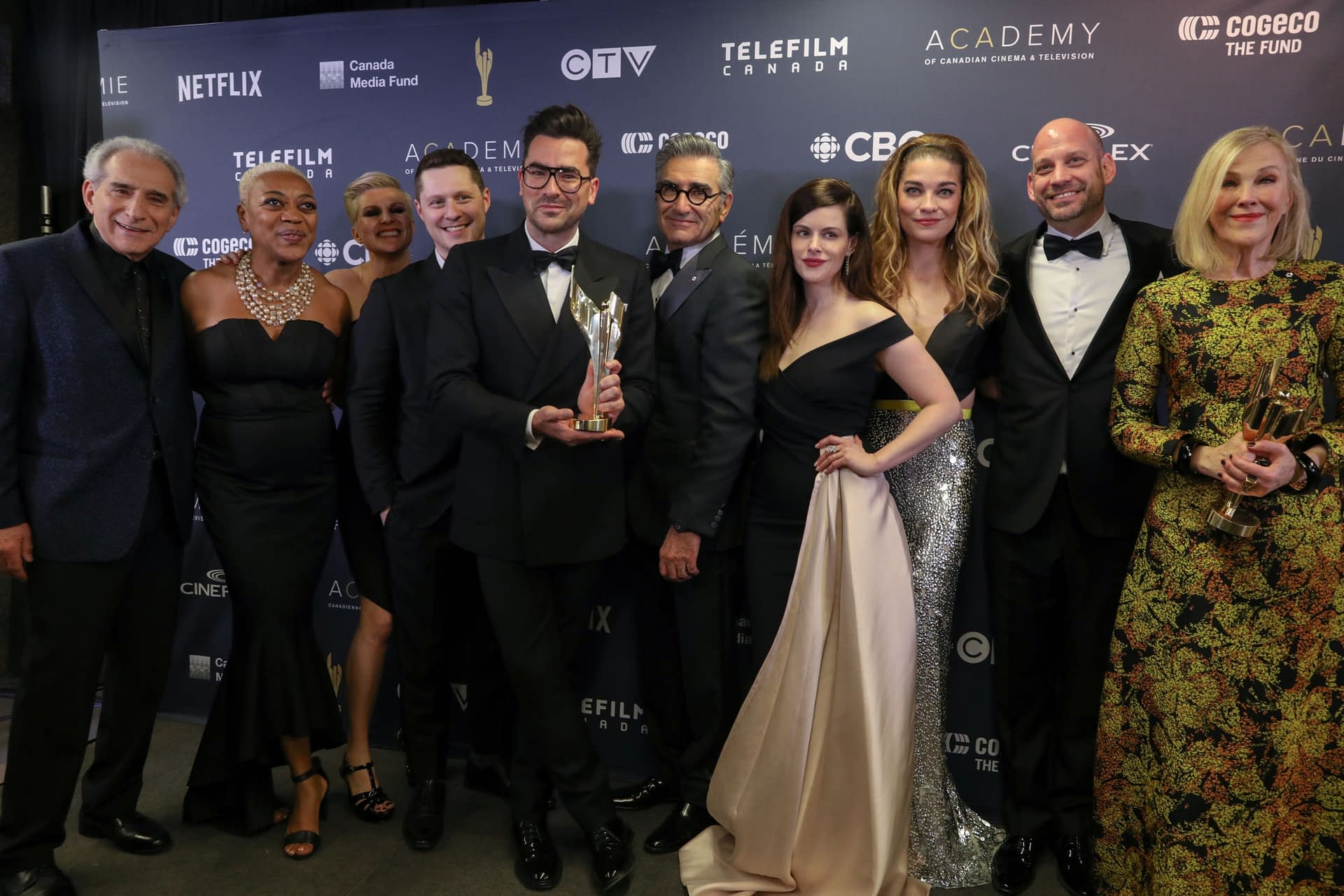 Dan and Eugene Levy, who co-created and co-produce the ground-breaking comedy series, made the choice to finish the show on a high note, allowing them to end the series exactly as they intended from the beginning:
Schitt's Creek has been a bit of a cult favorite, but I expect that the show's following will explode as time goes by. The show follows the lives of the Rose family after they lose their fortunes and end up moving to their last possession, the tiny hick town of Schitt's Creek… which was purchased as a joke.
The show could have coasted by on the fish out of water premise alone, but the Levy's were far too canny for that- Schitt's Creek routinely finds the Rose family and the residents of Schitt's Creek growing together and overcoming adversity, and while the show skewers stereotypes beautifully, it is never cruel.
The cast of Schitt's Creek spoke recently to Variety about wrapping production on the series, and what lessons (and props) they took along with them.
Dan Levy found himself pretty emotional about wrapping the show:
"It's been strangely — I guess not so strangely — emotional, but it's definitely been cathartic and lovely and sad and all the things that you would hope for. Having an emotional response to things ending means that you've done something right and that you care."

-Dan Levy to Variety
Eugene Levy, who plays Rose patriarch Johnny Rose, brought home some pretty sentimental keepsakes from the set:
"I took a couple of family portraits," Eugene Levy said. "They hold more value because they were the very first things we did on the show, were taking those family stills — even before we started shooting."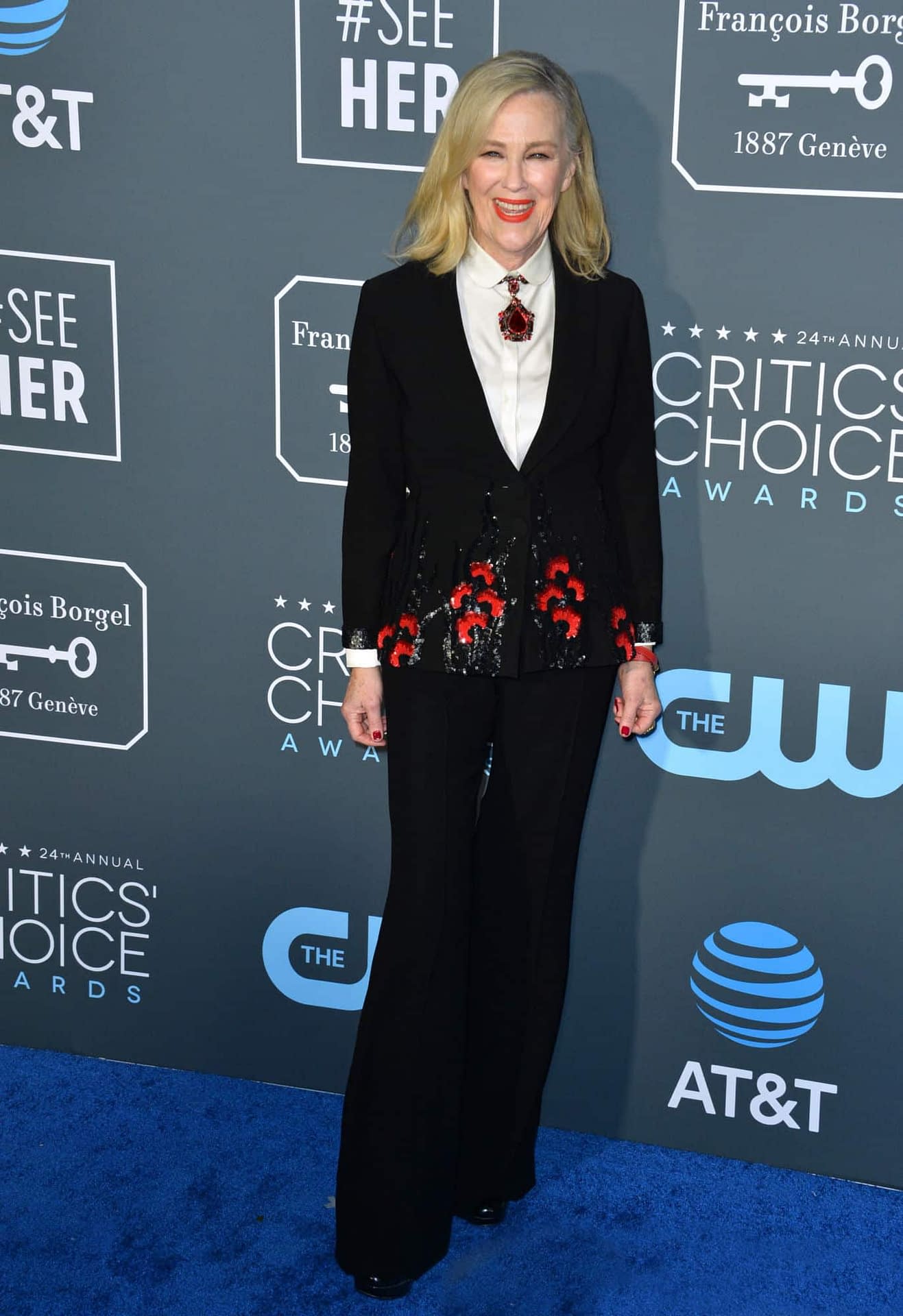 Catherine O'Hara, who plays former soap opera star Moira Rose, deciding what to bring along was a little more complicated:
"I have a rack full of clothes that I'm hoping to take, but I have to find out how much I'm going to owe," O'Hara quipped. "I don't get all of it for free, but it's so tempting. I have such a beautiful wardrobe."
Schitt's Creek has been lauded for its portrayal of LGBTQ people as everyday folk, and Dan Levy reflected on that in the interview:
"As a gay person, to tell a story like that and to have it be so supported and loved is really important to me, and it was really emotional to shoot," he said. "The alchemy was all there, and when you have the right pieces in play, the romance side of things is easy because you've laid the groundwork for a story that will hopefully resonate with some people."
Levy also promises that the finale of Schitt's Creek will be fantastic:
"At the end of the day, all people want out of a series finale is just a really f—ing great episode of your show," Dan Levy said. "A simple conclusion to a story is just as impactful as taking your characters on this weird 180 to just try and do something exciting."
We'll have more information about the sixth and final season of Schitt's Creek as we get it!