"Scooby-Doo! Return to Zombie Island": The Scooby Gang Gets a Little "Motivation" [EXCLUSIVE CLIP]
Remember the 1998 movie Scooby-Doo on Zombie Island? Of course you do – it's a personal "classic" featuring the Scooby gang, 28-decker sandwiches, and – zoinks – real zombies! Well, rejoice, fans! Because Scooby-Doo and the gang are back on Zombie Island in a new animated feature – and it's completely joined the 21st century: it's digital! That's right, no more DVD's cluttering up your shelf (unless you're into that). Scooby-Doo! Return to Zombie Island is heading your downloadable way in full HD September 3.
Can't wait until then? Fear not! We have a super groovy exclusive sneak preview clip, just because we love you Bleeding Cool readers so much!
From the looks of it, Scooby, Shaggy, Velma, Daphne, and Fred are in a movie about the time they solved the mystery of Zombie Island…but it's not all movie magic, so it would seem! Maybe they're up against another creature… a zombie el chupacabra, maybe? Perhaps a werewolf? Zombie werewolf? Maybe just even more zombies? I can't wait to find out what lurks on Zombie Island this time around!
The film shares the same cast as the new Scooby-Doo series, Scooby-Doo and Guess Who? Which is: Frank Welker (Fred and Scooby), Grey Griffin (Daphne), Kate Micucci (Velma), and of course Matthew Lillard as Shaggy – because let's be real, I don't think there could be another Shaggy since he basically became the character in the live-action films.
Can't wait to know even more about it? Here's a look at the movie's official trailer:
On Scooby-Doo! Return to Zombie Island, Scooby-Doo and his pals win an all-expense paid vacation and embark on a trip of a lifetime to a tropical paradise. Their destination however, turns out to be Zombie Island. As soon as they arrive, they realize the place looks strangely familiar and is reminiscent of a trip they took years ago, in which they became wrapped up in a mystery involving zombies. The gang soon learns that their trip to paradise comes with a price when the zombies re-emerge and attack their hotel. Will Scooby-Doo and the Mystery Inc. gang finally solve the mystery behind Zombie Island?
Scooby-Doo! Return to Zombie Island will be available to own in high definition and standard definition from select digital retailers including Amazon, FandangoNOW, iTunes, PlayStation, Vudu, Xbox, and others – beginning September 3.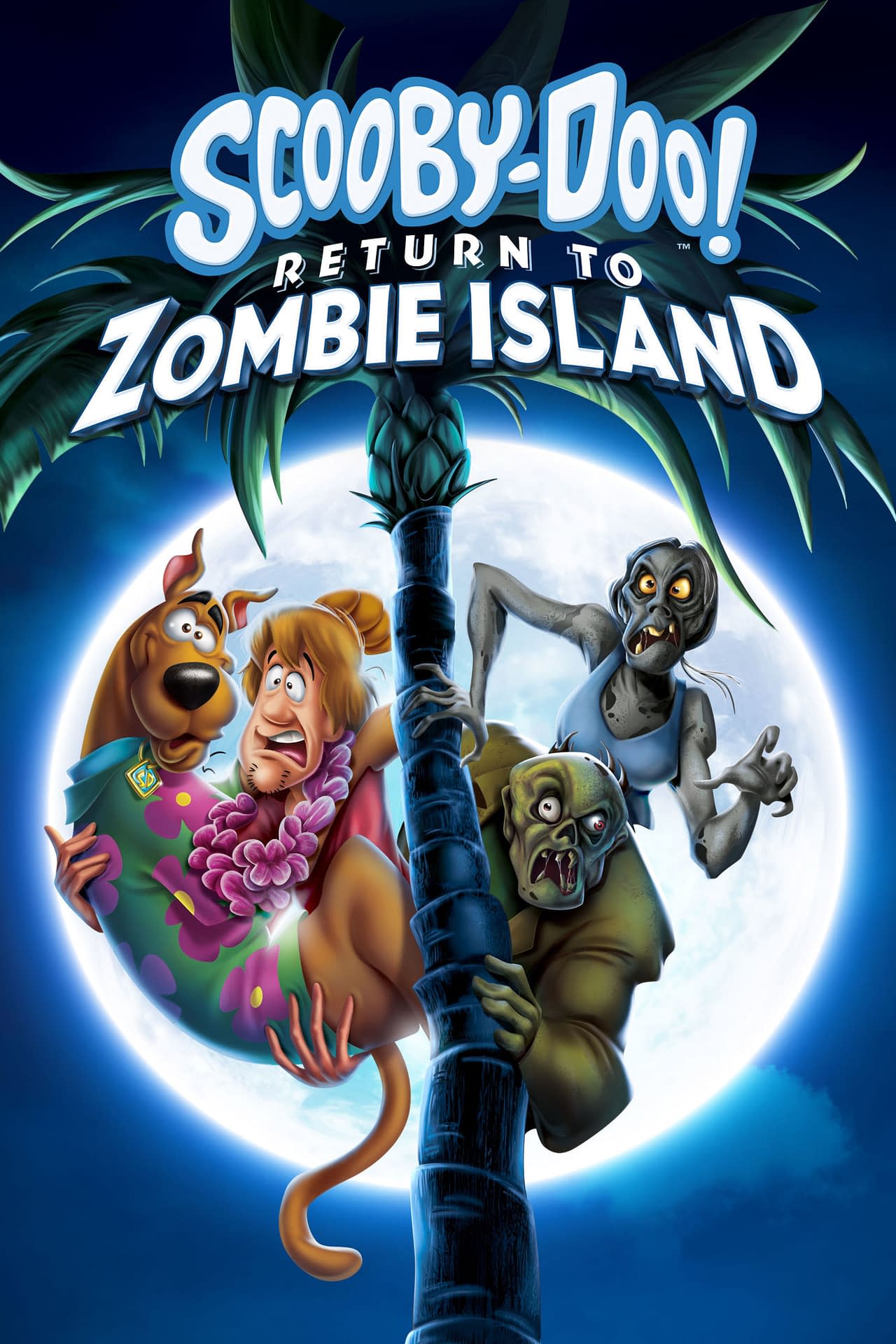 It will also be available via Video on Demand (VOD), if you're still down with cable or satellite (no judgement).