Posted in: Disney+, Marvel, Preview, streaming, TV | Tagged: disney plus, Marvel Studios, preview, Secret Invasion, trailer
---
Secret Invasion Trailer Set for ESPN Sunday Night Baseball Debut
Marvel Studios & Disney+ are set to unleash a new trailer for Secret Invasion during this weekend's ESPN Sunday Night Baseball broadcast.
---
We had a feeling that something was on its way sooner rather than later when it came to Marvel Studios & Disney+'s Samuel L. Jackson & Ben Mendelsohn-starring Secret Invasion. Following up on an extensive preview of the series by Vanity Fair earlier this week (highlights below), viewers can look forward to a new trailer hitting our screens on Sunday night, sometime after 7 pm ET, during ESPN Sunday Night Baseball ( Philadelphia Phillies vs. Texas Rangers). The streaming series stars Jackson as Nick Fury & Mendelsohn as the Skrull leader Talos and takes off in large part directly from events in Captain Marvel. The crossover event series showcases a faction of shape-shifting Skrulls who have been infiltrating Earth for years… and could be some familiar faces you've come to know & love (or loathe). Joining Jackson and Mendelsohn are Martin Freeman, Emilia Clarke, Cobie Smulders, Don Cheadle, Kingsley Ben-Adir, Olivia Colman, Killian Scott, and Christopher McDonald.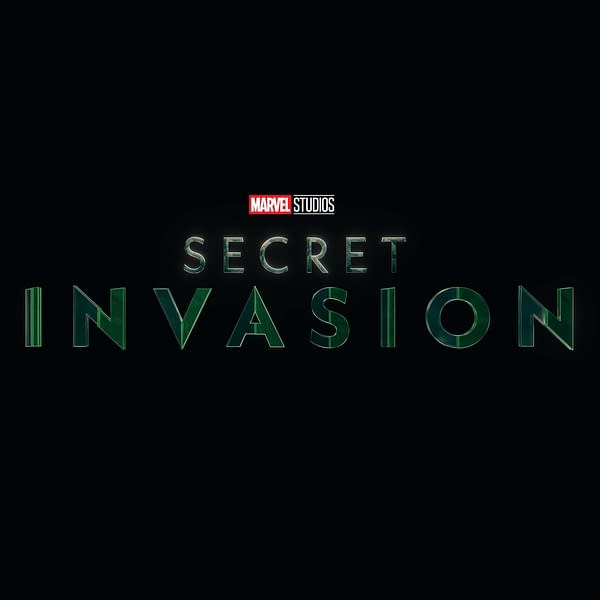 Marvel's Secret Invasion: What We've Learned So Far…
Since the 1990s-set Captain Marvel, the Skrulls have gotten really impatient about Fury following through on his promise of finding them a new home. "He told the Skrulls they were trying to find them a place to live," Jackson explains. "He promised them they were going to find them a planet or somewhere they could be. And that's not going so well."
Not helping the matter, Skrull resistance leader Gravik (Kingsley Ben-Adir), who breaks from Talos's group to begin their "secret invasion" by disguising themselves in key roles to work their way into major positions of power.
We also have confirmation that Emilia Clarke's G'iah was seen previously in the MCU – at least the character was. "Remember when Ben was there with his wife and daughter [in Captain Marvel]? She's the little Skrull girl grown up. She's his daughter," Jackson revealed. As Clarke sees it, living with such powerful parents, G'iah's "punk" attitude is more than understandable. "It's hardened her for sure. There's a kind of punk feeling that you get from this girl. She's a refugee kid who's had Talos for a dad, you know what I mean? Maybe the fact that we didn't know he had a kid up until this point tells you everything you need to know about their relationship," Clarke shares. And forget about G'iah looking to Fury & his gang for help. "These people promised a lot of stuff a long time ago, and not a lot has happened. So understandably, a certain amount of resentment has been built. There's a lot of emotions that live within her, and there's a lot of confrontational aspects to her character that have come from circumstance. You understand why she has the feelings that she does."
Jackson on Don Cheadle's James "Rhodey" Rhodes: "This is a different kind of Rhodey—a political animal and not, you know, a guy who has a special suit. He's the president's right-hand man in this. So he's the guy that makes a lot of decisions—some good, some bad."
Jackson on Olivia Colman's Sonya Falsworth: "It's somebody that you've never seen her play before. She's coldblooded and just relishes being that person."
Cobie Smulders on Maria Hill's Humanity Being Key: "Listen, I would've loved superpowers at some point, but it's also intriguing playing a human in this world because you've made the choice to really put your life in jeopardy. This is a Marvel story where the humans can shine. Even though there are aliens, and there's going to be extraordinary fight sequences, this is about people on the ground talking to each other, and interviewing people, and really do hands-on work to get the information needed."
Jackson on Fury Going Eyepatch-Free: "He just doesn't wear the patch. The patch is part of who the strong Nick Fury was. It's part of his vulnerability now. You can look at it and see he's not this perfectly indestructible person. He doesn't feel like that guy."
---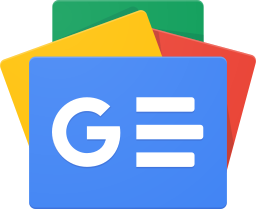 Stay up-to-date and support the site by following Bleeding Cool on Google News today!