"Servant": M. Night Shyamalan's Apple TV+ Series Proves Slow-Burn Horror Gem [SPOILER REVIEW]
Apple TV+'s Servant wrapped its first season on the new streaming service – and it was been a major thrill ride, to say the least.
M. Night Shyamalan is a name that instantly evokes intrigue, ambiguity and originality. The filmmaker has played pivotal roles in cult-classic titles such as The Village, Split and The Visit, often toying with a tense horror-inspired atmosphere. His most recent endeavour brought the producer and director back to television with the Apple TV original Servant — prepared for spook viewers with its undeniable mystery.
Now that the series has delivered the entire first season, we can properly break down the best attributes of Servant that will have you binge-watching with ease. With that being said, there are spoilers below, so consider yourself warned!
[rwp_box id="0"]
"Servant": What the Hell is Going on Here?!?
If you are a person who wants immediate answers in a series, then Servant is going to cause your brain to overload with questions. The freshman series is definitely a show that has a way of keeping you guessing with every twist and turn, which there's no shortage of. From the first episode we meet the Turner family who is going through some intense trauma, and the newly hired nanny Leanne brings a different energy into the broken home.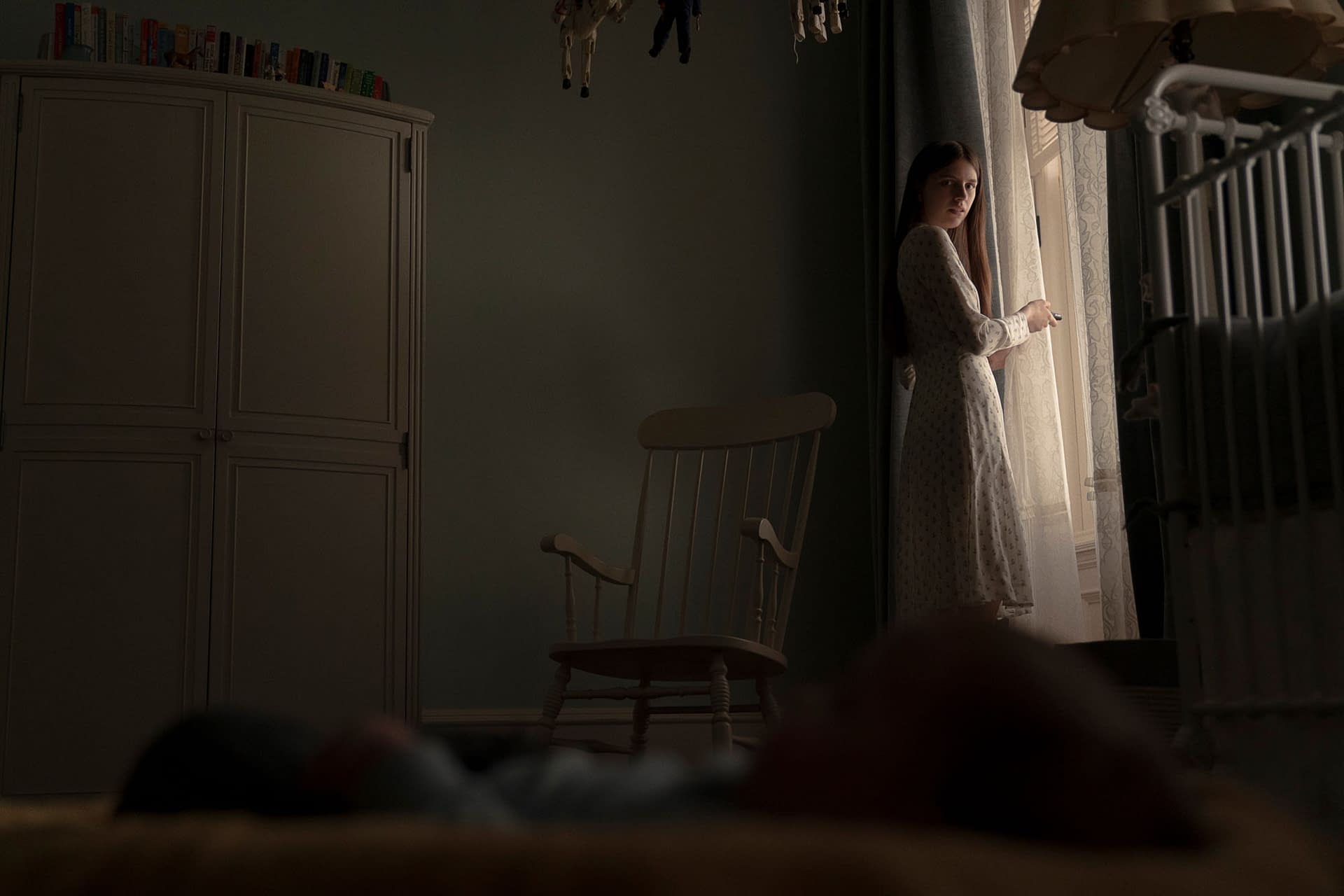 As it progresses, there are elements of potential witchcraft, bizarre occurrences, voodoo and just about everything eerie that you can imagine. While it doesn't necessarily give a clear direction, the conclusion of Servant does introduce us to a cult that has some sort of supernatural tether. This reveal is a major strength in Servant, as a simple kidnapping or acts of deception would have felt anti-climactic — and this cult addition leaves plenty of wiggle room to explore in future seasons.
Some Real, Authentic Pain
One of the first things we discover about Servant is that the death of Sean and Dorothy's infant son Jericho, a catalyst for a storm of sheer insanity. The cause of Jericho's death isn't initially revealed (as we later learn that it was, in fact, Dorothy who had been responsible) and the build-up to the reveal has you questioning each person's role or possible connection to the death of Jericho.
Dorothy is introduced to us with a doll she uses to cope, pretending and eventually convincing herself it's her child. Whether it's hiring a nanny in Leanne or nursing the doll, she's very unstable from her loss and the family allows the facade out of fear for her mental health. Obviously, it isn't probably the wisest decision on anyone's part, but their struggle to just get through that day-to-day process after both parents retain severe guilt makes it feel much more realistic and heartbreaking.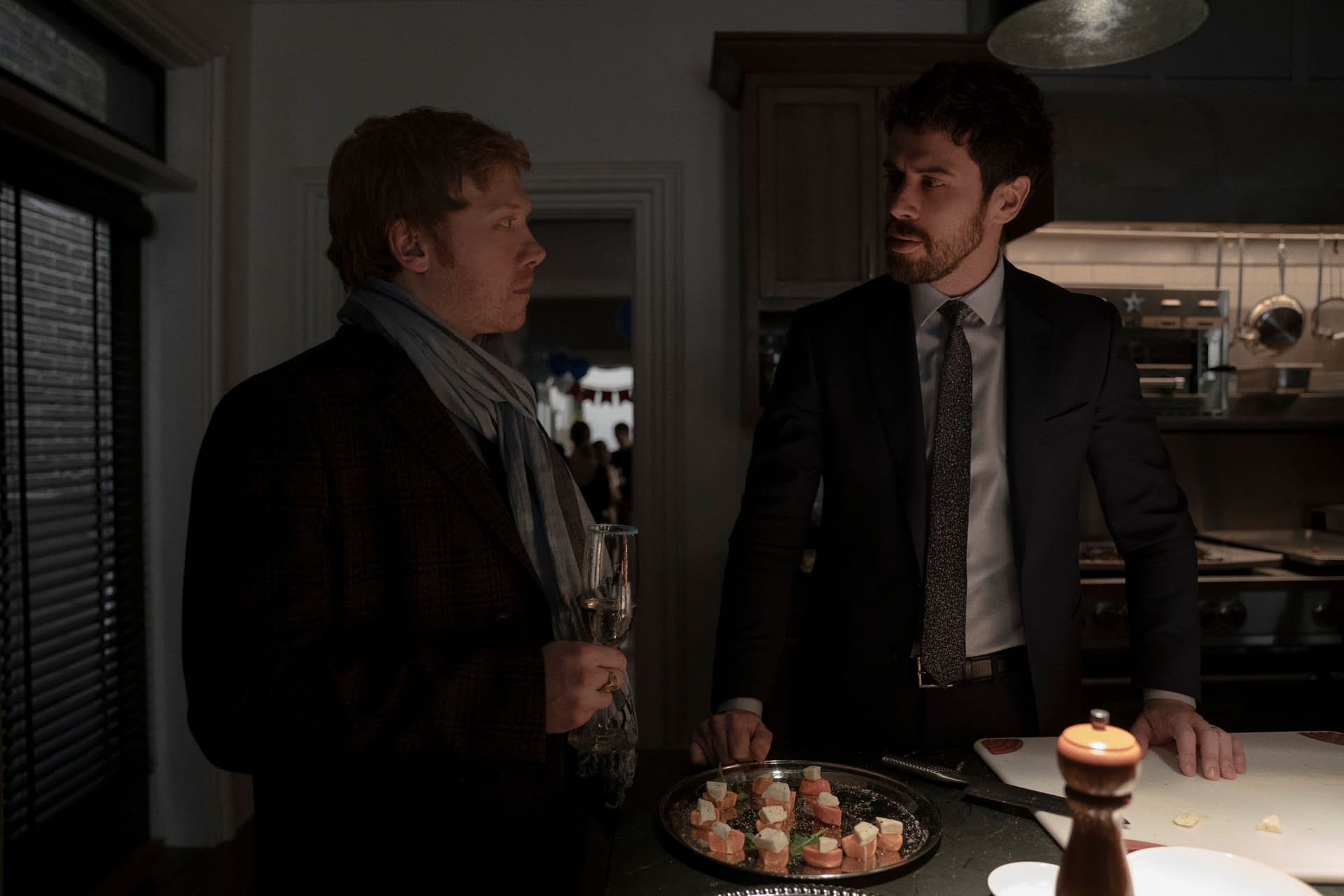 When Leanne enters and a baby appears, Sean is frightened and confused, but Dorothy doesn't pick up on it because she's so far gone in her delusions about this doll she believed to be their child. It does help that it's explored through a spooky lense, but the pain is something that is a very genuine facet to Servant as a whole.
Small Core Cast & Shorter Runtime
While most series today are typically aiming for 45 minutes to an hour per episode, Servant delivers each chapter in a 30-minute span. Of course, there are other series that are 30 minutes, however, for the horror genre, this is a particularly interesting choice. Other horror series can struggle to fill an hour of content in a large number of episodes, and Servant gives itself enough time to tell a story within a story in a surprisingly perfect amount of time.
With 10 episodes, binge-watching is definitely preferred as opposed to the weekly instalments Apple TV went with, but either way, it's enough to leave you with a desire for more. Another brilliant creative choice comes from the concept of focusing in on three characters that live within the home. There are others like Rupert Grint's Julian, but the decision to stick to three core characters gives it a claustrophobic story that helps you explore each of the three without overstimulating viewers with too many facets or storylines.
The story is also very dependent on the performances by Toby Kebbell, Lauren Ambrose, and Nell Tiger Free because of the limited interactions, and each of the actors is remarkable in one way or another. Kebbell and Ambrose explore very different ideas of grieving, while Free adds a mystique to the already intriguing concept behind Servant. After properly digesting the entire first season from start to finish, it's easy to see why Apple chose to renew the series for a season two and we'll certainly be prepared to jump back into the fray without hesitation.
Servant can be streamed in its entirety now on Apple TV, so check it out and prepare for one wild ride.