"Siren" Season 2, Episode 10 "All In": Ben, Nicole Search for Answers; Xander's Suspicious of Calvin [PREVIEW]
When Eric Wald and Dean White's Siren returned to Freeform for the second-half of season 2 on June 13th, it didn't do so quietly. In a way, "quiet" is a pretty ironic choice of words to use about this season considering Ryn (Eline Powell), Ben (Alex Roe), and Maddie (Fola Evans-Akingbola) are attempting to silence the impact of Ryn's "siren song." Meanwhile, viewers waved a fiery "bye-bye" to the North Star – but thankfully not to Xander (Ian Verdun) and Calvin (Curtis Lum) – yes, even Calvin. Rick's (Brendan Fletcher) sister Beth (Caroline Cave) made her knew-stuff-all-along self known, as our mermaids laid Sarge (Hugo Ateo) to rest. Katrina (Aylya Marzolf) discovered a plane crash with an elderly mermaid still alive inside, while Ted Pownall discovered with his own eyes that mermaids are real.
Welcome back to Bristol Cove!
Here's a look at the episode trailer for this week's "All In," followed by two previews: in the first, Nicole (Natalee Linez) and Ben search through Aldon Decker's research for answers and clues; while in the second, Xander's financial woes make him especially curious of Calvin's "sudden new-found wealth":
Siren season 2, episode 10 "All In": With Elaine Pownall's health worsening, she seeks treatment from the military's medical trial using mermaid cells, but the procedure doesn't come without side effects to the mermaids. Meanwhile, Helen and Rick learn more about the hybrid status, their history in Bristol Cove, and discover they are far less alone than Helen once believed.
Now here's a look at Freeform's official images from "All In":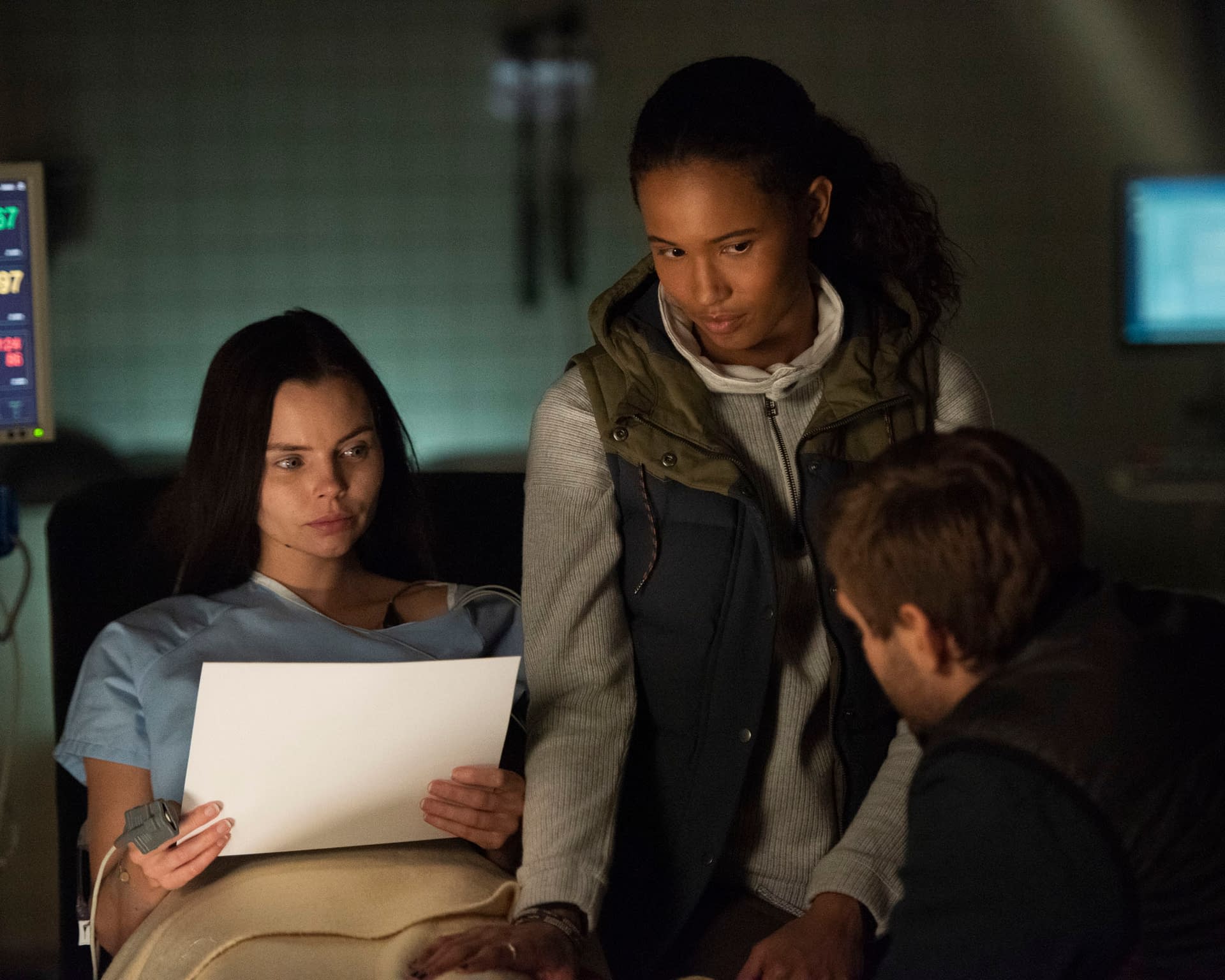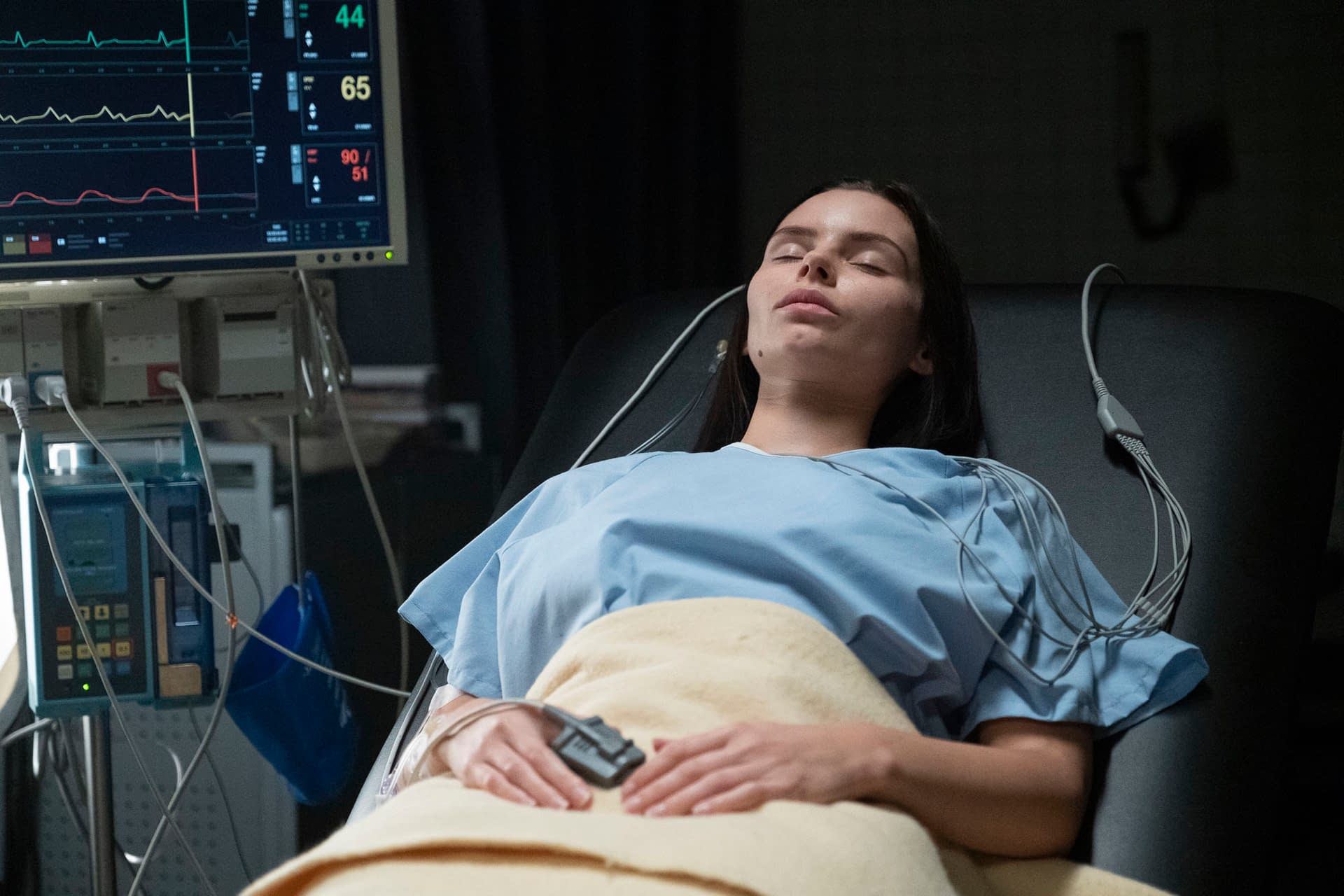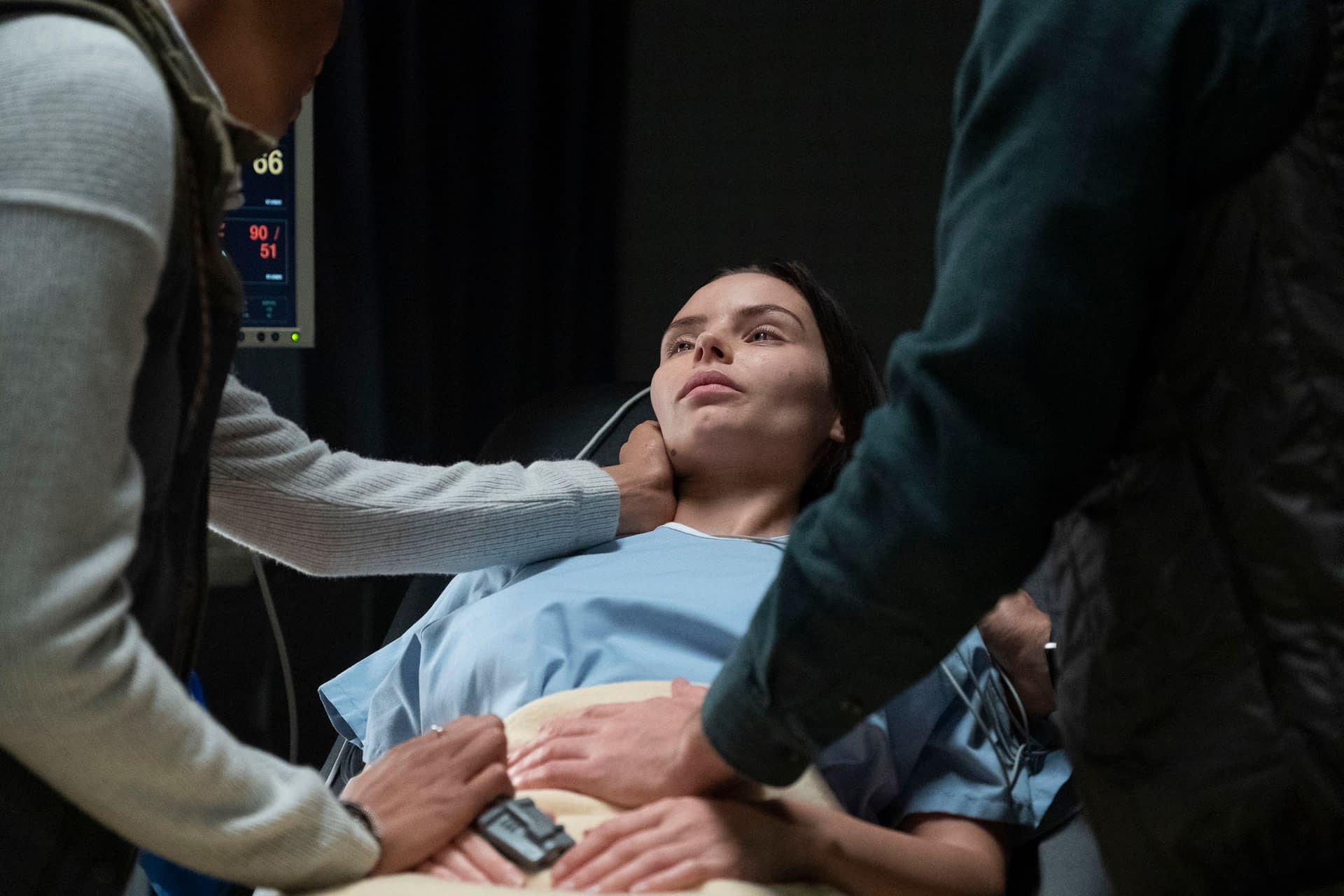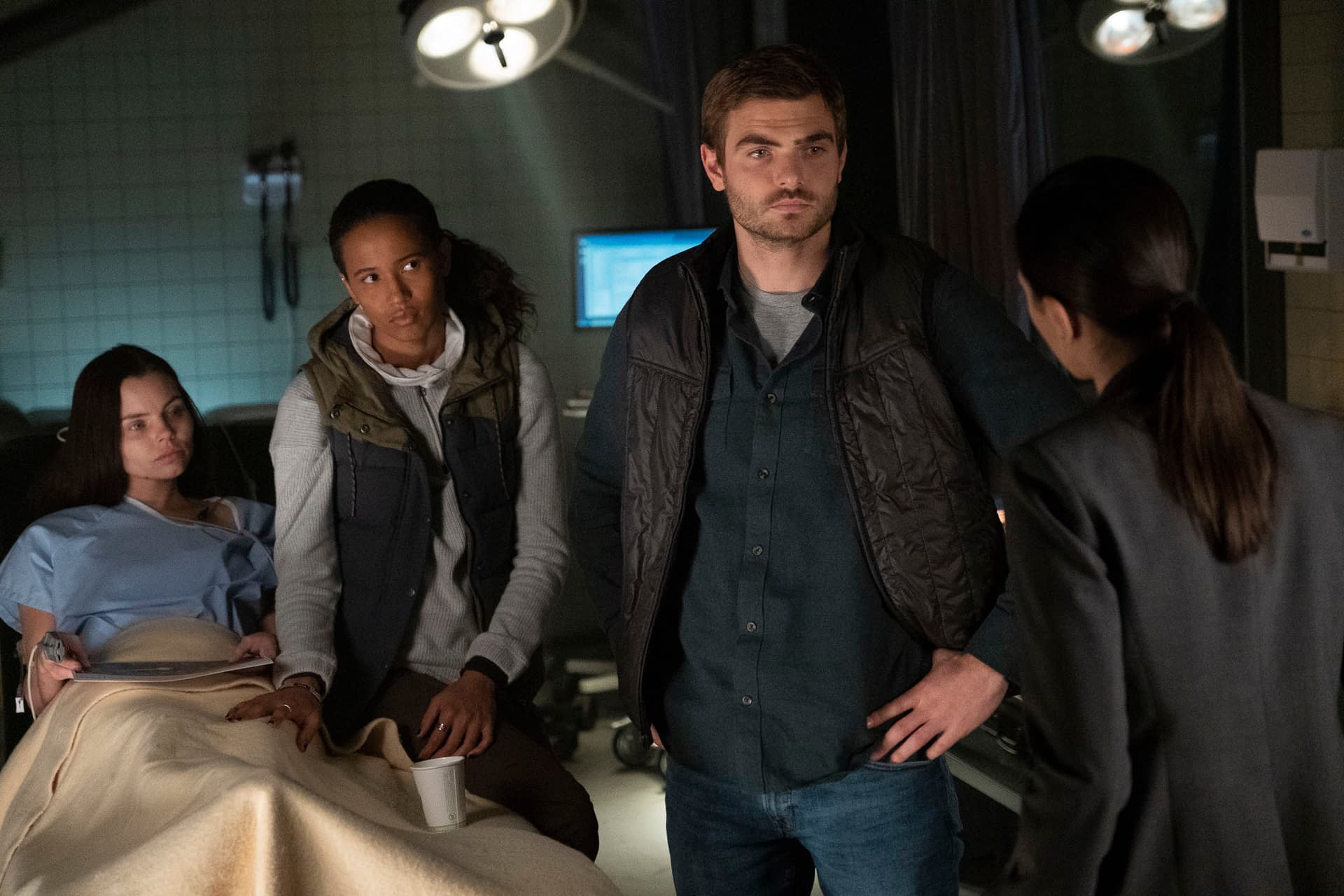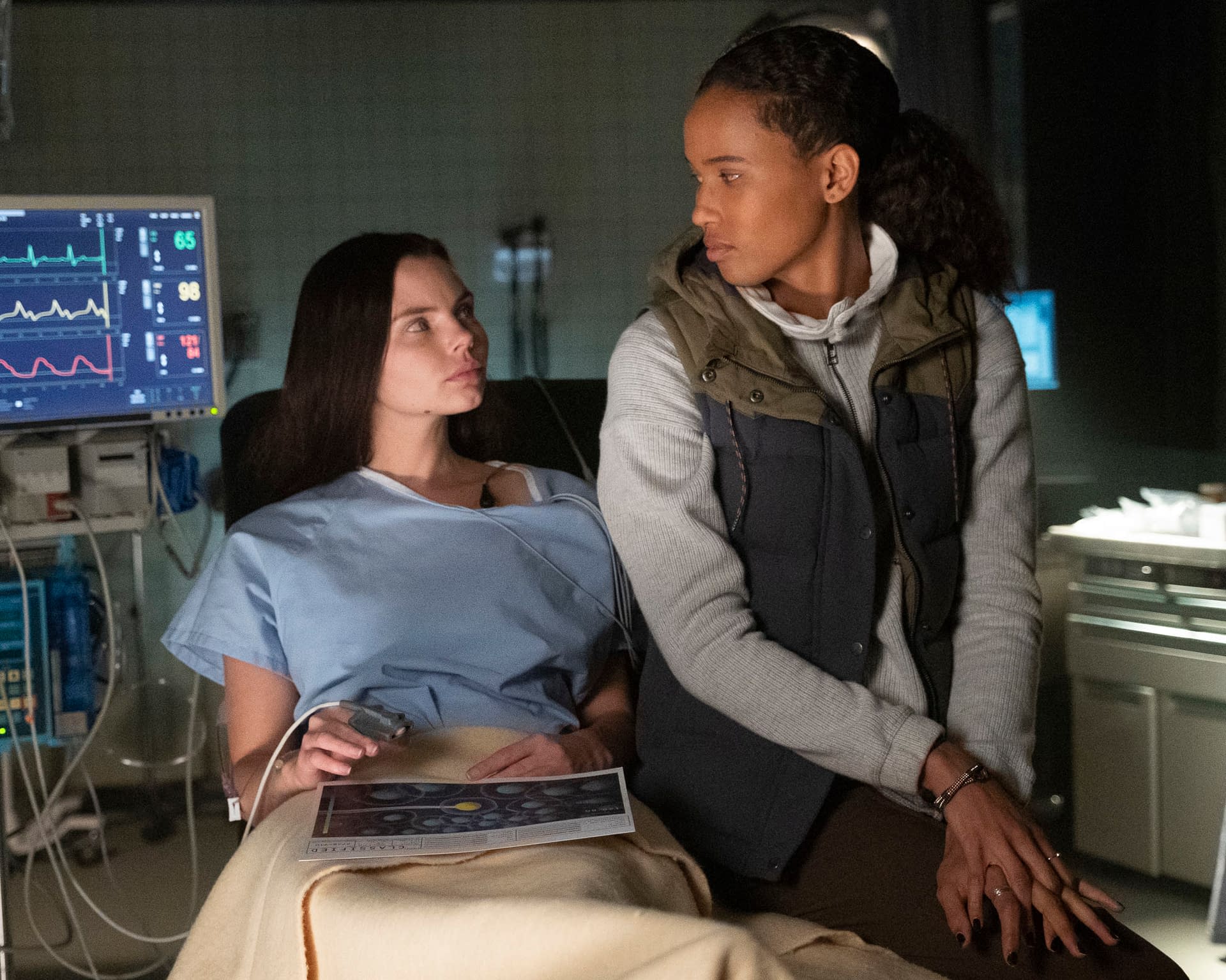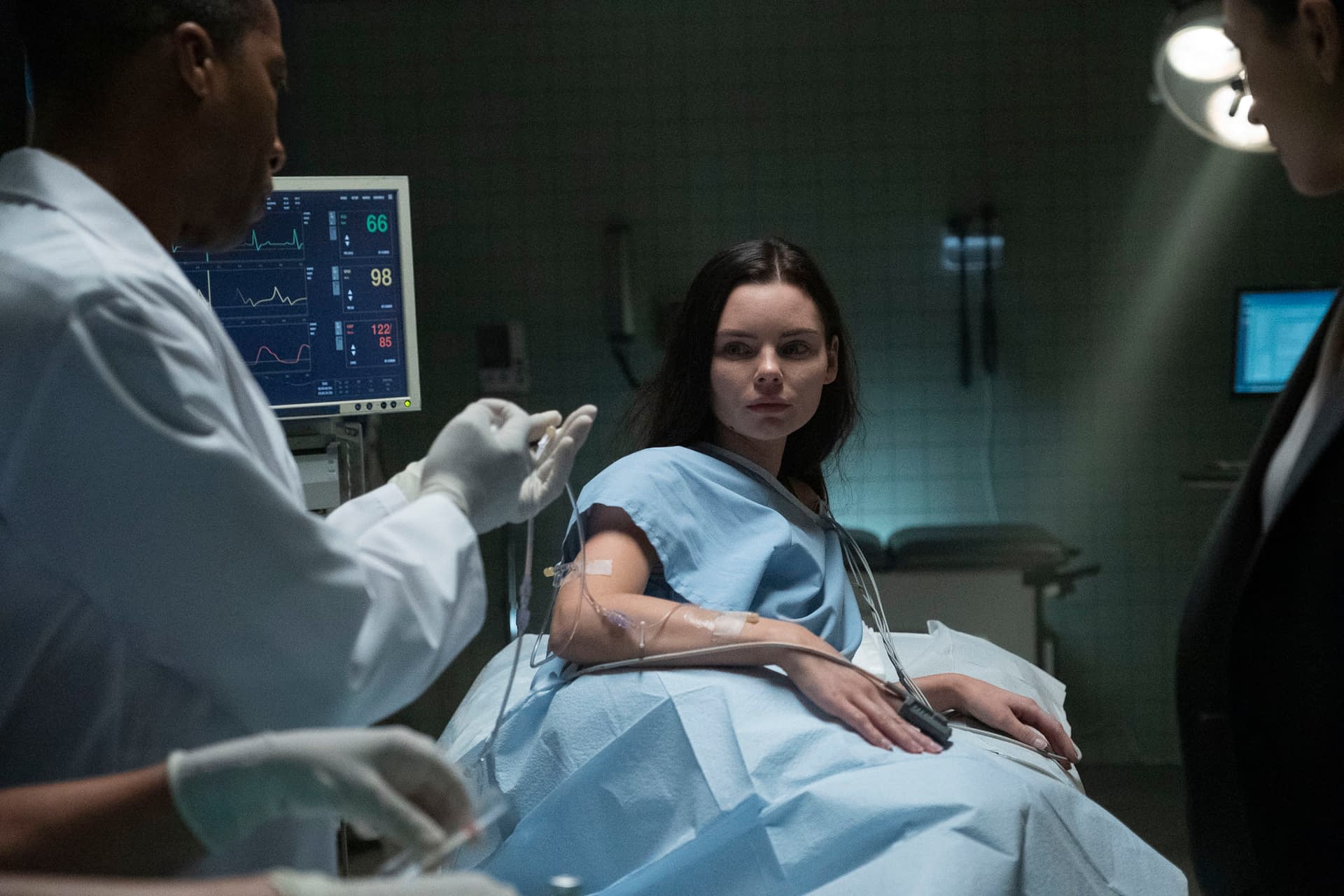 Here's a Look Back at Freeform's "Siren"…
In the second season of Freeform's Siren, more mermaids arrived in the once-sleepy fishing town – but are they seeking revenge, or is something more catastrophic driving them out of the sea? Marine researchers Ben (Alex Roe) and Maddie (Fola Evans-Akingbola) continue to establish a bond with mermaid Ryn (Eline Powell), not only to protect her but to try to help save her entire civilization.

Ben and Maddie are uncertain about the mermaids' future after the deadly consequences of the attack on the oil rig and, with the mermaids returning to sea, are left feeling lost without Ryn. Once Helen (Rena Owen) learns she's not the only one of her kind, she discovers there is a dark side to her people's past.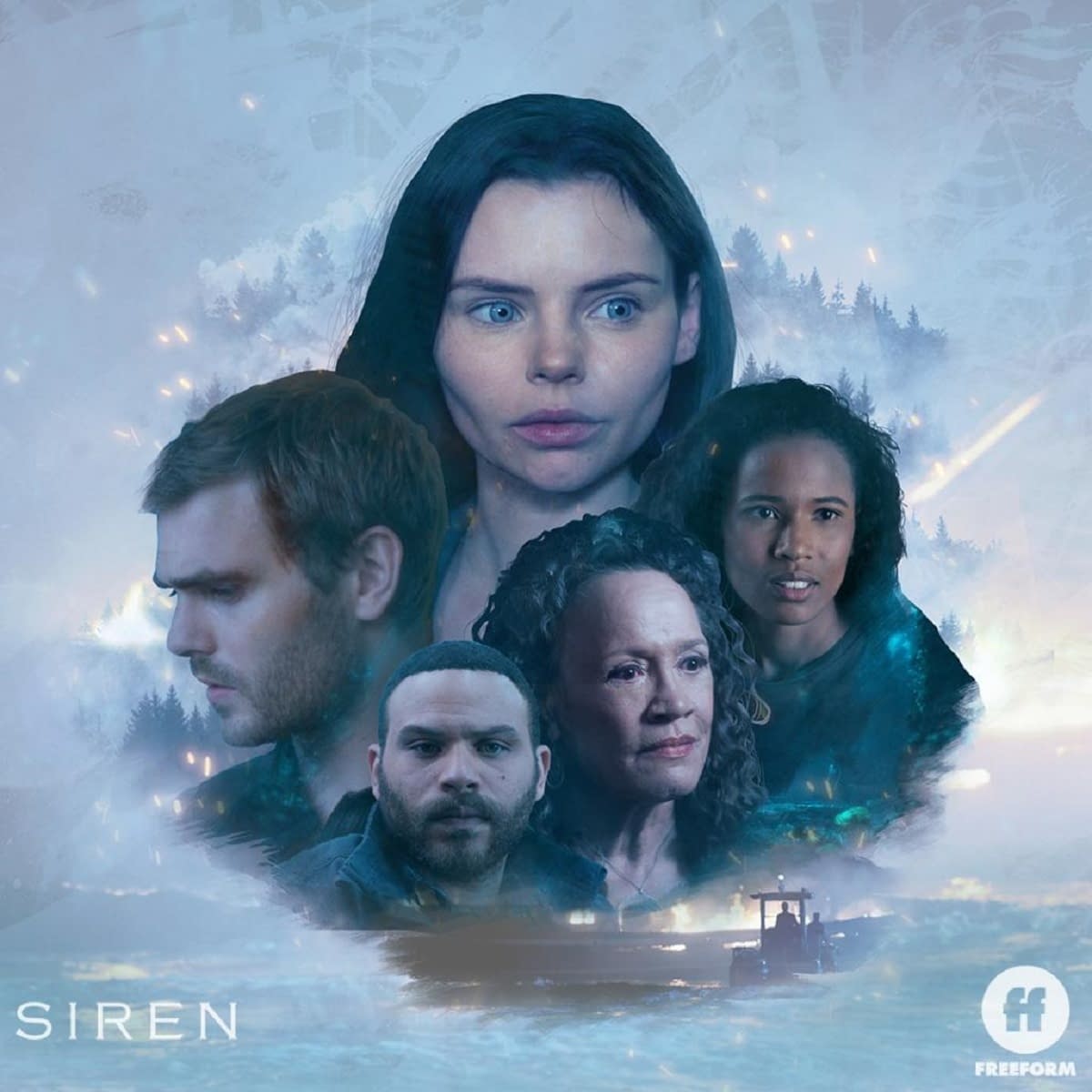 Freeform's Siren airs Thursday nights at 8 p.m. EST.