"Siren" Season 2 Episode 13 "The Outpost": When Mermaid Mating Season Is Least of Ryn's Concerns [PREVIEW]
We see what you did there, Eric Wald and Dean White's Siren… and we like it. Heading into the July 4th break, the Freeform series' previous episode found a way to bring a resolution (???) to the siren song problem plaguing Ryn (Eline Powell), Ben (Alex Roe), and Maddie (Fola Evans-Akingbola). But as is par the course for Bristol Cove, new drama is always waiting in the wings to take the stage – and in some cases, old drama returns for an encore performance.
Which leads us to this week's episode "The Outpost," where mermaid mating season is in full swing – which is understandably stressing out Ryn. Meanwhile, Helen (Rena Owen) and Ben are trying to piece together the hybrids' plans before something seriously bad happens; while Calvin's (Curtis Lum) debts become a serious problem, as Xander considers a move that could change things dramatically – as you're about to see in the following previews and trailer for this week's episode:
Siren season 2, episode 13 "The Outpost": Mermaid mating season has begun, with Ryn knowing she will need to go back to the sea to help her colony. The hybrids convince one of the mermaids to come with them to a remote location, leading Helen and Ben on a hunt to find them. A journalist turns to Xander for help putting the pieces together of the night of the oil rig disaster, but Xander is torn on where his loyalties lie and what helping him could mean for his future.

Here's a Look Back at Freeform's "Siren"…
In the second season of Freeform's Siren, more mermaids arrived in the once-sleepy fishing town – but are they seeking revenge, or is something more catastrophic driving them out of the sea? Marine researchers Ben (Alex Roe) and Maddie (Fola Evans-Akingbola) continue to establish a bond with mermaid Ryn (Eline Powell), not only to protect her but to try to help save her entire civilization.

Ben and Maddie are uncertain about the mermaids' future after the deadly consequences of the attack on the oil rig and, with the mermaids returning to sea, are left feeling lost without Ryn. Once Helen (Rena Owen) learns she's not the only one of her kind, she discovers there is a dark side to her people's past.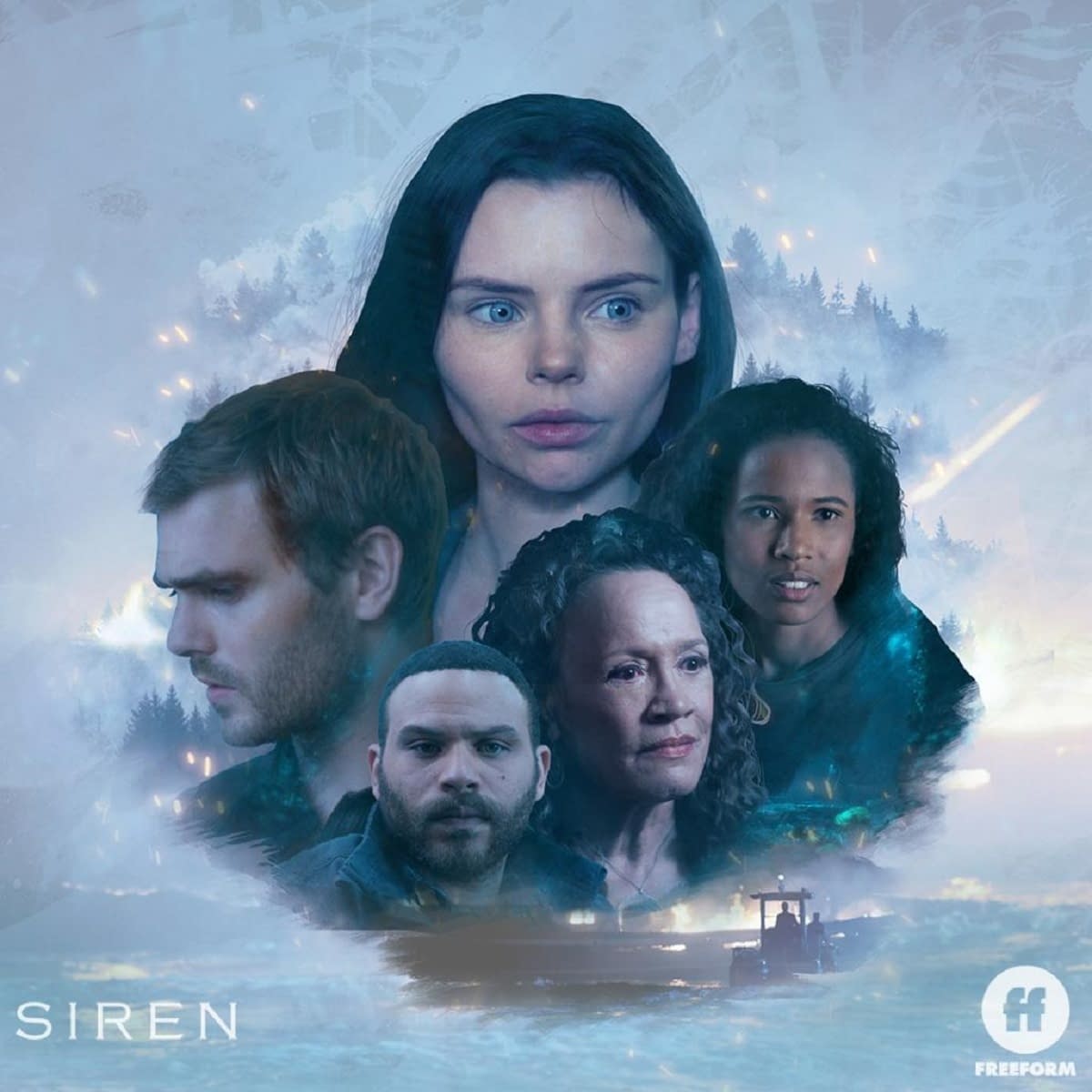 Freeform's Siren airs Thursday nights at 8 p.m. EST.