TNT's series adaptation of Snowpiercer started off its run having already made some excellent choices. First, there's nothing better than a good, old murder investigation to introduce viewers to a large ensemble cast in a short period of time. If you're one of the millions who saw Knives Out, then you know how much more we're willing to pay attention to detail if it means we get to play budding detective and "crack the case". Second thing that we liked was the Melanie Cavil/Mr. Wilford (Jennifer Connelly) twist. While I can't say it was a huge surprise, it definitely pops open a can of possibilities. Finally, it's the casting of Connelly and Daveed Diggs (Layton) that seals it for us. On their own in their respective storylines, they're eyeball-grabbers; put them together, and we have a combo definitely worth following.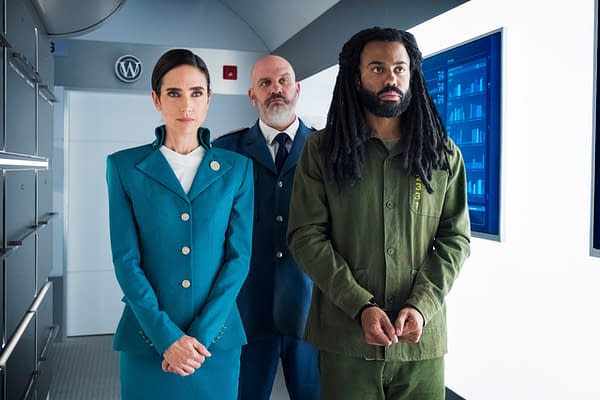 So with that in mind, this week's "Prepare to Brace" finds newly-appointed train detective Layton moving forward on two fronts: looking for clues and leads in the murder investigation while also gathering intel for a major revolutionary assault. But from the looks of the promo and preview images below, all of that planning might be for naught as the train braces for the impact from a major avalanche.
Snowpiercer season 1, episode 2 "Prepare to Brace": Layton (Daveed Diggs) uses his new position as train detective to investigate the murder while gathering intel for the revolution on the side. Meanwhile, Melanie (Jennifer Connelly) faces a resource crisis, with potentially drastic consequences for the entire train.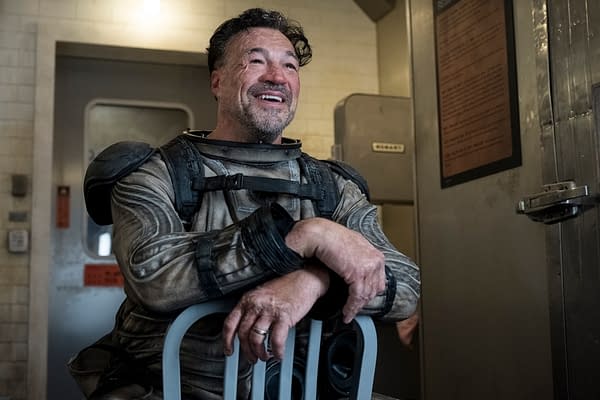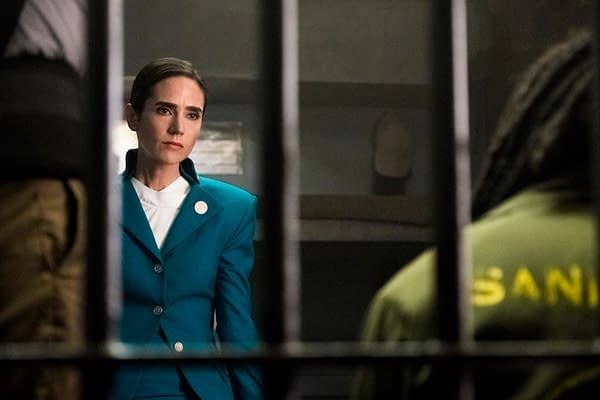 Joining Connelly and Diggs are Alison Wright (The Americans), Mickey Sumner (Frances Ha, Battle of the Sexes), Susan Park (Ghostbusters), Iddo Goldberg (Peaky Blinders, The Zookeeper's Wife), Katie McGuinness (Dirty Filthy Love), Lena Hall (Hedwig and the Angry Inch), Annalise Basso (Bedtime Stories), Sam Otto (Jellyfish), Roberto Urbina (Narcos), Sheila Vand (Argo), and Jaylin Fletcher (Saturday Church).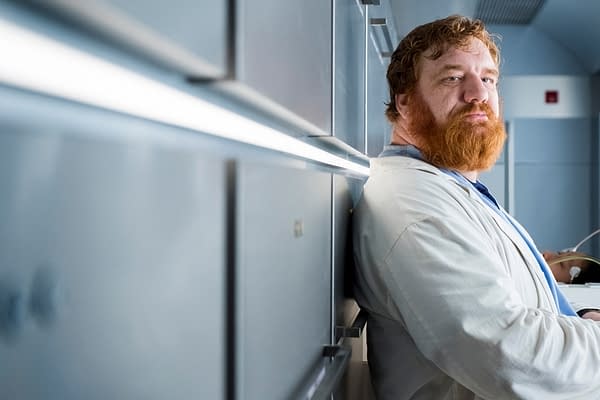 Snowpiercer is produced by Tomorrow Studios, along with original film producer CJ Entertainment. The series is executive produced by Tomorrow Studios' Marty Adelstein (Cowboy Bebop, Hanna, Prison Break) and Becky Clements (Hanna, Cowboy Bebop, Last Man Standing); showrunner Graeme Manson (Orphan Black), who wrote the first episode; director James Hawes (The Alienist, Black Mirror); Matthew O'Connor (Continuum, Tin Man); Scott Derrickson (Sinister, Doctor Strange), and the original film's producers Joon Ho, Miky Lee, Tae-sung Jeong, Park Chan-wook, Lee Tae-hun, and Dooho Choi. The original film and television series are based on the French graphic novel Le Transperceneige, from Jacques Lob, Benjamin Legrand, and Jean-Marc Rochette.
Enjoyed this article? Share it!