NFL Post-Mortem: The 2017 Atlanta Falcons
The NFC South is an interesting division in that three of the four teams made the playoffs and the winner of the division came down to tie-breakers. Collectively the Atlanta Falcons, New Orleans Saints and Carolina Panthers went 32-16 which is a pretty astonishing record in a single division where they play each other twice. But going into the season, the favorite had to be the Falcons who had just made a trip to the Super Bowl and were coming back with most of their players intact. What Happened?
You can't say the Falcons were suffering from a Super Bowl hangover as they won their first three games of the season. But they would lose four of the next five to hit the halfway point at 4-4. Not the end of the world, but not what was expected from this team. The back half of the season went better for them as the went 6-2 and grabbed the last wildcard spot. It's hard to pinpoint anything wrong with the team, except sometimes they just didn't show up. They didn't win a single game when the offense scored less than 20 points. But they scored over 25 seven times counting the playoffs. This is a team that lives and dies by their offense and some times they just don't get into rhythm. They don't have a defense that can completely shut an opponent down, which means an off day for the offense is a loss for the team. They went into the playoffs hot, took out the Los Angeles Rams in the wildcard round and then the offense didn't show up against the Philadelphia Eagles.
What's Next?
The thing is, the offense is good. Their offensive coordinator Steve Sarkisian is coming back which means the offense should continue to be good. The two biggest things that hurt the Falcons was their defense giving up too many points on average and the other teams in the division getting better. The team needs to develop a young quarterback behind Matt Ryan. At 32, he still has a good number of years left… but you never know when an injury might bite you and Matt Schaub hasn't seen the field in a while and is four years older. They statistically are in the top 10 in almost all defensive categories, but still give up an average of almost 20 points a game while averaging just over 22 points earned. The team is good, it just needs to be a bit more consistent and upgrade positions in the off season where they can. And resign their kicker Matt Bryant before too much longer.
---
---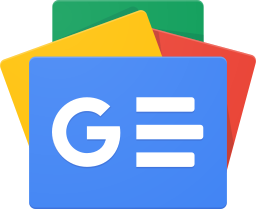 Stay up-to-date and support the site by following Bleeding Cool on Google News today!