'Star Trek: Discovery' – Ethan Peck's Discussions of Spock Get Hairy [OPINION]
In the months leading up to the second-season premier of CBS All Access' Star Trek: Discovery – teasingly titled "Brother" – fans have been treated to trailers, interviews, and posters with the promise of the Discovery debut of Spock (Ethan Peck), arguably one of the most-loved characters in the Star Trek universe. However – much like that distant uncle who owes you money – Spock has been the source of a lot of drama, angst, and Starfleet resources, but has yet to actually appear. Four episodes into the season and still no Spock in sight, fans have started to feel like they have been the victims of a bait-and-switch.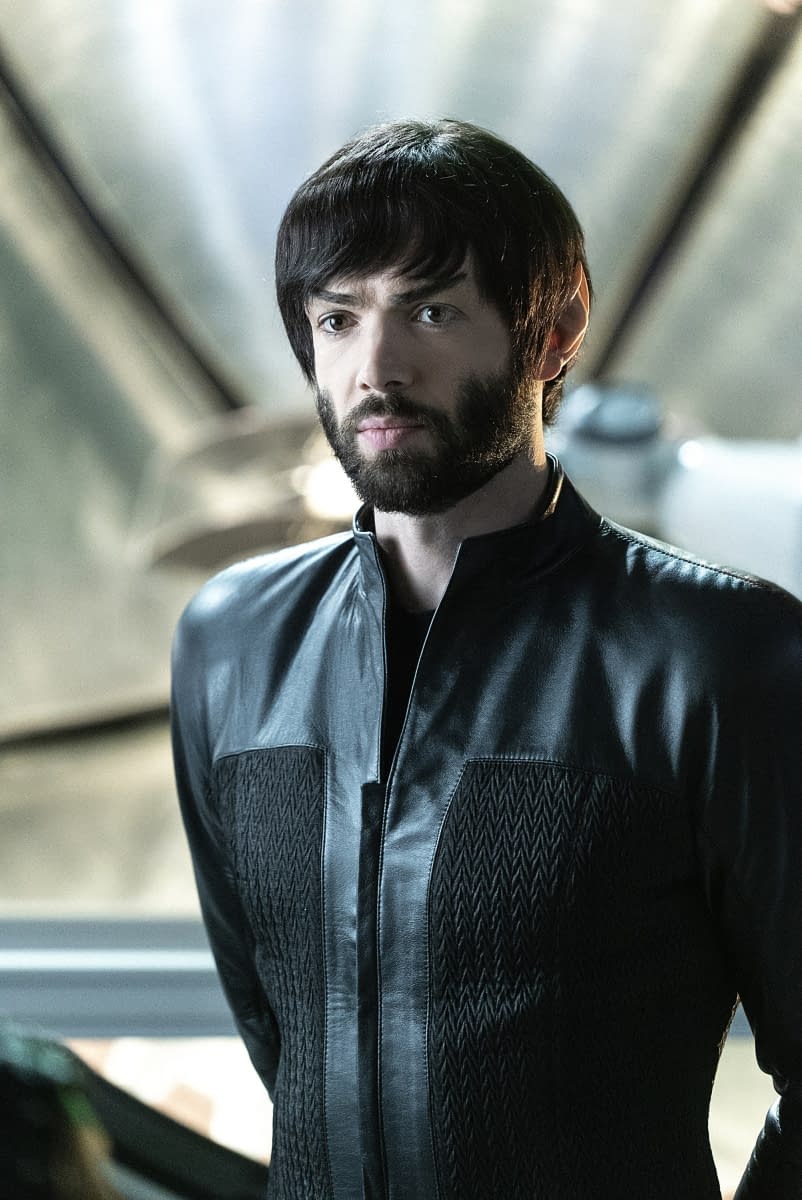 Thankfully, Peck (who presumably has a lot of free time in his filming schedule) made it out to the Television Critics Association (TCA) winter 2019 press tour to discuss his role on Discovery with ComicBook.com. Given that we are about one-third of the way through Discovery's sophomore season and still no Spock, it would be logical for Peck to want to discuss his character and the building suspense of when Spock is going to make his much-anticipated debut.
Maybe Peck would want to drop hints regarding the estrangement between Michael (Sonequa Martin-Green) and Spock and how it would fit into the larger Star Trek canon?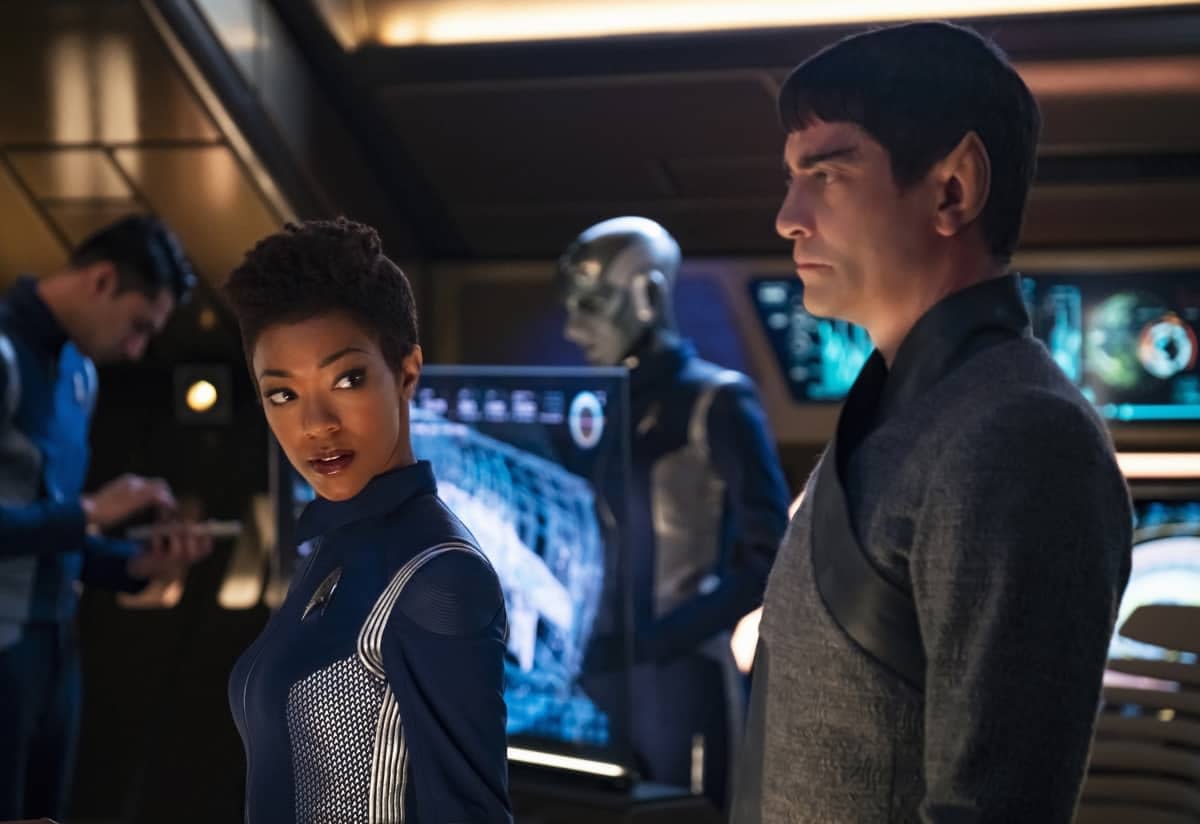 Apparently, what Peck really wanted to discuss was Spock's facial hair.
Many comments have been made regarding the Spock shown in posters and trailers for Season 2 of Discovery, including his long hair and beard. I have been known to refer to the look as "surfer Spock" while ComicBook.com cites references to "hipster Spock." It appears that since fans do not have Spock's onscreen activities to discuss, his appearance in the few glimpses of him we have been allowed has been discussed in minute detail.
According to Peck's detailed account, Spock's facial hair is an external manifestation of his internal emotional struggle. Vulcans – often known for their emotional control and logical approach – apparently apply the same philosophy to grooming. In the absence of his Vulcan emotional detachment, Spock has let both his emotions and his facial hair run amok. I guess my theory that it was just a "vacation beard" has been blown out of the water. Going further, Peck had this to add:
"Well, I think it's an externalization of what's going on within him, which is he's sort of a man apart, he's unraveled, he's had this traumatic experience with the Red Angel and it's brought to light some things that he can no longer run from or compartmentalize with his logic. It's just we're gonna have to deal with this human side in this season. And I think the beard is a nod to that, through his human side."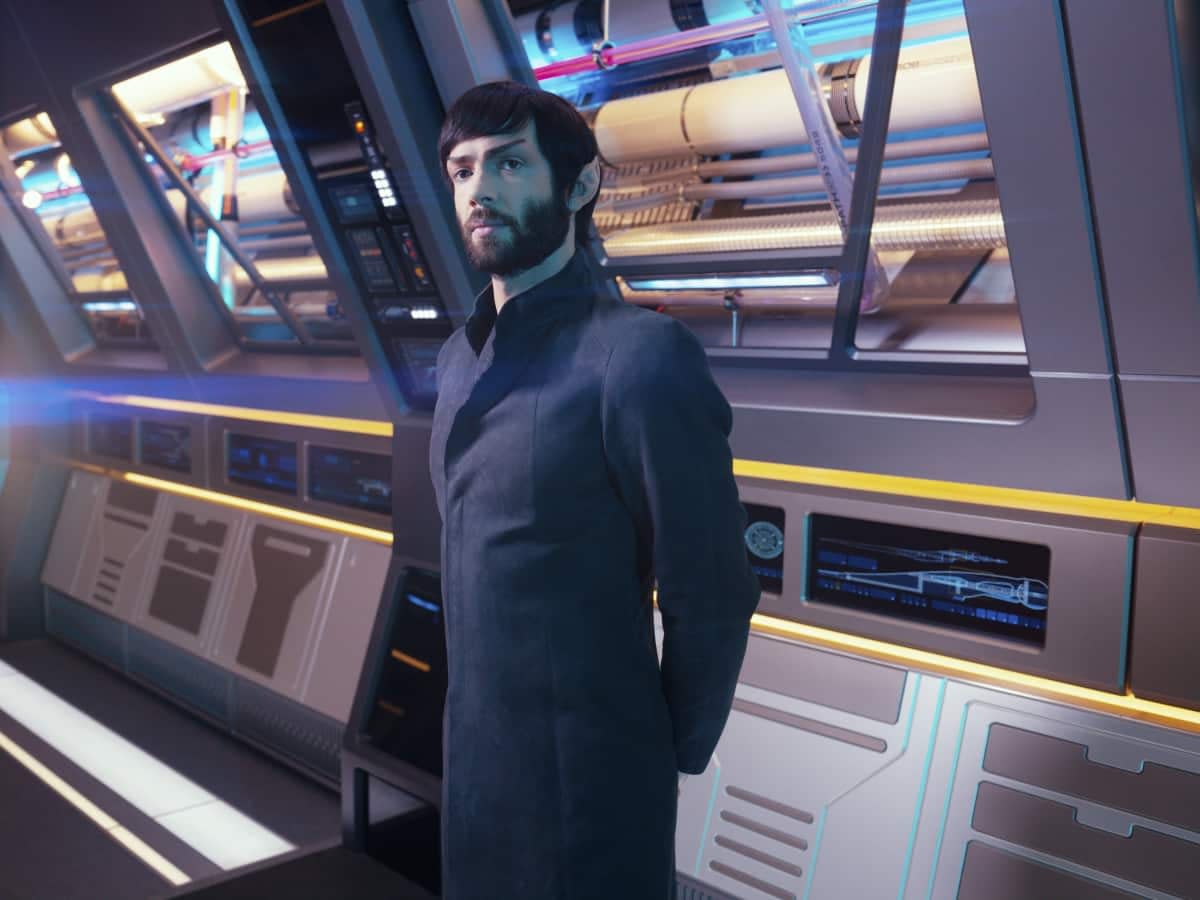 While it is delightful that Peck stopped by to give an interview, his topic of conversation was anything but hair-raising. The episodes so far this season have been excellent, but fans continue to be disappointed as episode after episode passes without the appearance of Spock. The source of the half-Vulcan's beard is not exactly the question burning in our minds.
When will Spock finally show up?
Did he really kill doctors and guards?
How will they justify these issues not showing up in later canon?
Will Spock and Michael make amends?
Will Michael and Amanda (Mia Kirshner)?
These are the answers fans are waiting for, the subjects discussed in offices and reddit threads.
But if Peck's interview is any indication, sounds like we will continue waiting…
Star Trek: Discovery "Saints of Imperfection" will be available to stream on CBS All Access on Thursday February 14, 2019 at 8:30pm EST.