Star Trek: Leonard Nimoy Memorial Gets Support from Android Co-Founder
The proposed Leonard Nimoy Memorial at Boston's Museum of Science received a major contribution courtesy of Android co-founder Rich Miner. Leonard's daughter Julie Nimoy took to social media while tagging Miner and her documentary film Remembering Leonard. "Breaking news! We just received confirmation that the Museum of Science in Boston is getting a major contribution from the co-founder of Android to support the creation of the Leonard Nimoy Memorial Sculpture. Thank you for your generous donation!" The concept art in the post is a Vulcan hand salute with the middle and ring finger separate that became Nimoy's character Mr. Spock's signature catchphrase, "Live long and prosper."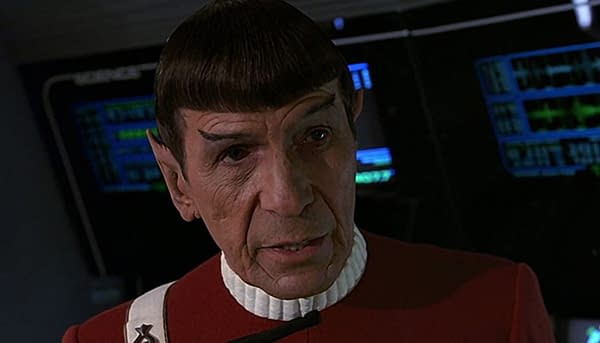 How Construction of Star Trek Memorial Can Begin
Miner quote tweeted Julie, writing, "I'm happy to support this tribute to Leonard Nimoy. Star Trek & Spock nurtured my interest in science & technology and inspired aspects of my startups: Wildfire, the first voice-based personal assistant & Android (likely the OS for the tricorder in 2265). You can also contribute!" Nimoy's TOS co-star William Shatner also thanked the tech pioneer, "Wonderful news for the last day of the year! Thank you [Rich Miner]! " Much contemporary modern technology derives inspiration from the Gene Roddenberry franchise. The design of modern cellular flip phones resembles the communicators from The Original Series. The Next Generation and its use of comm badges likely played a part in how Bluetooth peripherals are used today. The portable computers known as tricorders predate the all-in-one capabilities of smartphones. Tablets became staple reading devices on TNG.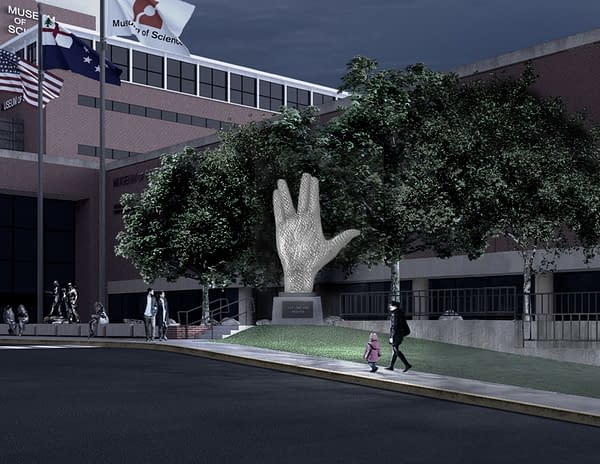 Prior to Miner's donation, the fundraising goal of $500,000 fell short of expectations after a year, but the Museum of Science now has enough to get started. "The Star Trek series and Spock's character were an early influence on my interest in science and technology, along with being an inspiration for several of my start-up companies. Like Leonard, my parents also grew up in the Jewish neighborhoods of Boston," Miner told TrekMovie. "Supporting the Leonard Nimoy-Live Long and Prosper Memorial Sculpture on display at the Museum of Science in Boston will not only be a beautiful tribute honoring Leonard Nimoy's legacy but will be a symbol for peace, tolerance, and unity for millions of visitors each year." You can contribute to the ongoing project as it enters its next phase here.