"Star Wars" – Obi-Wan Kenobi: The Professor Snape "Harry Potter" Deserved [OPINION]
Alright fans, I know that tempers are running high in both the Harry Potter and Star Wars fandoms right now. So, lets take a step back and look at an interesting parallel that takes place outside of their current cinematic titles. In preparation for the coming Star Wars: The Clone Wars resurrection, I have been rewatching and sporadically retweeting the series.
The more Clone Wars I watch, the more I believe that Prequel Era Obi-Wan Kenobi (James Arnold Taylor, Ewan McGregor) was secretly in love with Padmé Amidala (Catherine Taber, Natalie Portman) all along. Kenobi's unrequited love for Padmé goes a long way towards explaining his actions in Star Wars Episode III – Revenge of the Sith and Star Wars Episode IV – A New Hope. In short, Obi-Wan Kenobi is an example of what Harry Potter's Professor Severus Snape (Alan Rickman) could have been.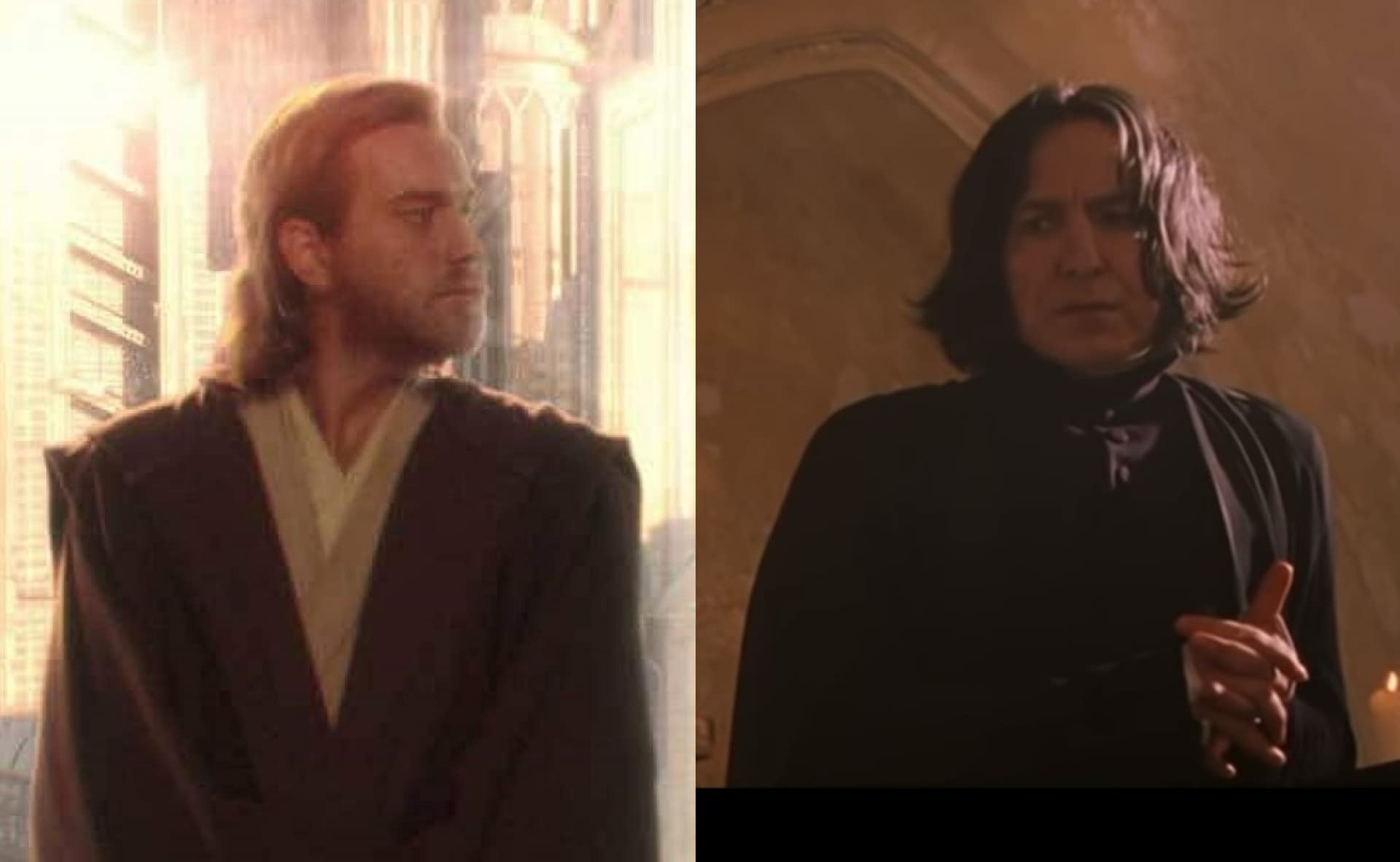 Wait, What? I've seen "Star Wars", Obi-Wan didn't love Padmé!
First, take a trip all the way back to Star Wars Episode I – The Phantom Menace. Obi-Wan is still an apprentice to Master Qui-Gon Jinn (Liam Neeson). He meets the young, impressive, beautiful Queen Amidala of Naboo. Then, on Tatooine, we see the "handmaiden" Padmé, who wins the hearts and respect of both young Anakin (Jake Lloyd) and Obi-Wan. As we move through Star Wars Episode II – Attack of the Clone and into the Clone Wars, Kenobi and now Senator Amidala are often on the same side of important issues. Where Anakin (Hayden Christensen, Matt Lanter) makes decisions based on his emotions, Obi-Wan and Padmé both practice a form of kind-hearted pragmatism. On the question of ideals versus success, Anakin chooses success while both Obi-Wan and Padmé choose ideals.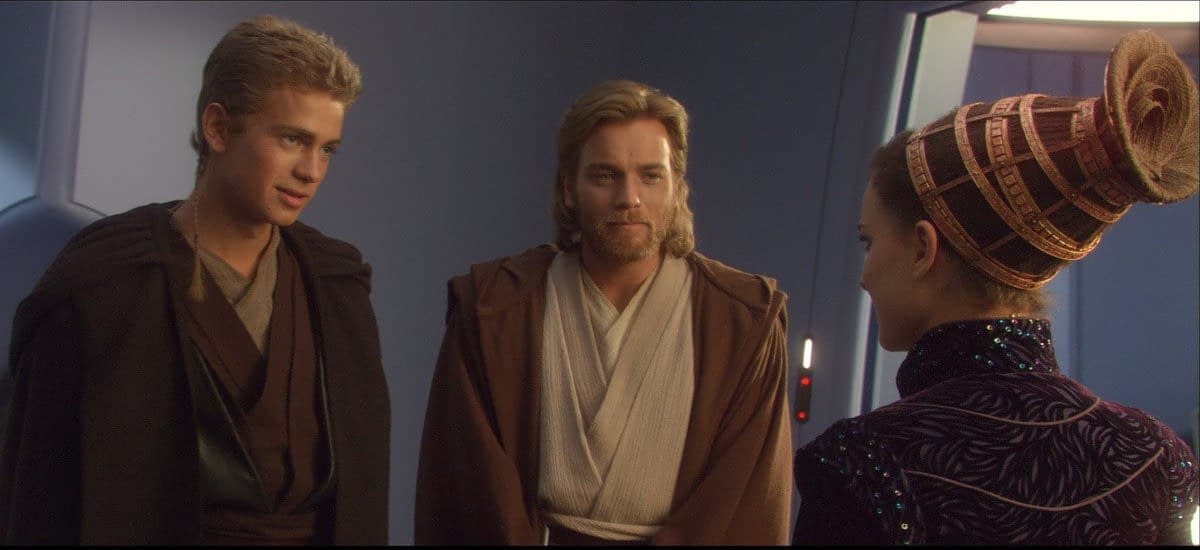 Throughout Star Wars: The Clone Wars, especially the first three seasons, Obi-Wan's respect for Senator Amidala is obvious. Anakin is quick to lock Padmé away for her own protection, going to any lengths to save her life. Meanwhile, Obi-Wan treats her like the Senator she is, speaking to her as an equal and respecting her unique diplomatic abilities. In fact, it is often Obi-Wan who convinces Anakin of Padmé's political skill and power. Possibly, it is Kenobi's own love for Padmé that blinds him to Anakin's incredibly obvious obsession with her.
In the end, something more than Obi-Wan's love for his apprentice had to be driving him. After his attempt to save Anakin on Mustafar, Kenobi abandons the Jedi to their fate and dedicates himself to protecting Amidala and her children. After everything, Padmé dies claiming there is still good in Anakin. It is Obi-Wan, however, who spends the rest of his life protecting her children. He hides in the desert of Tatooine, watching Luke (Mark Hamill) without the boy ever knowing it. In Star Wars Episode IV – A New Hope, he sacrifices his body to save Padmé's son and give him a chance to become a Jedi.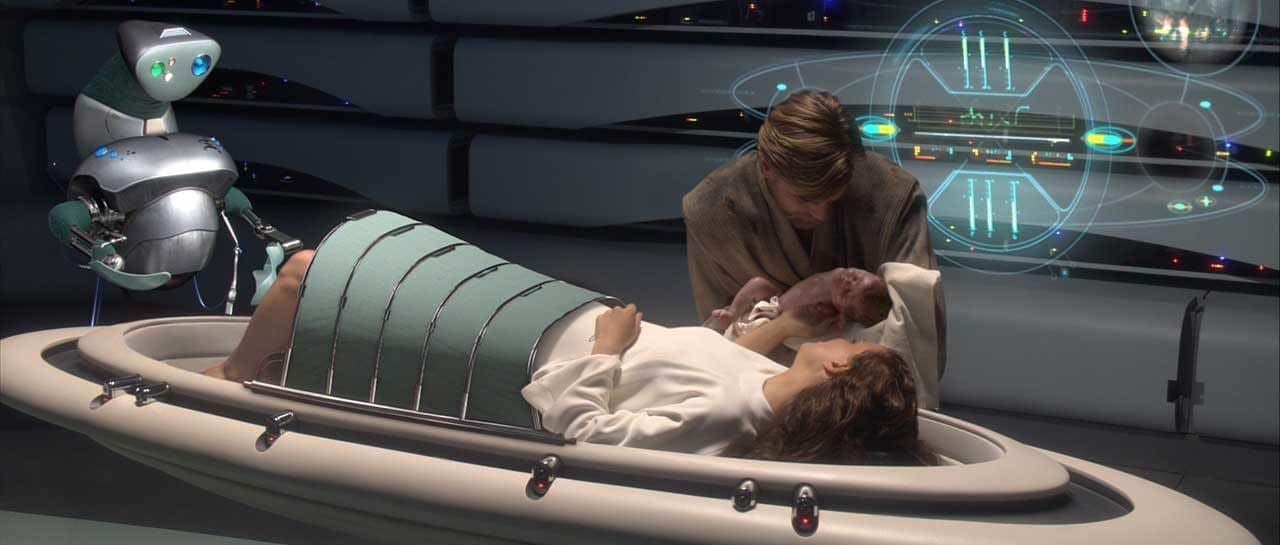 But Snape Actually Loved Lily Potter!
In Harry Potter and the Deathly Hallows we learn that Severus Snape (Benedict Clarke) knew Lily (Ellie Darcey-Alden) and Petunia Evans (Ariella Paradise) as children. Later, he spent his adulthood secretly loving Lily Potter (Geraldine Somerville). However, rather than live with his unrequited love, or move on with his life, be became an incel twat. As evidenced by his scribbles in his potions textbook, Snape was bitter and angry long before Lily married James Potter (Adrian Rawlins). And after he left Hogwarts, he joined forces with Voldemort (Ralph Fiennes).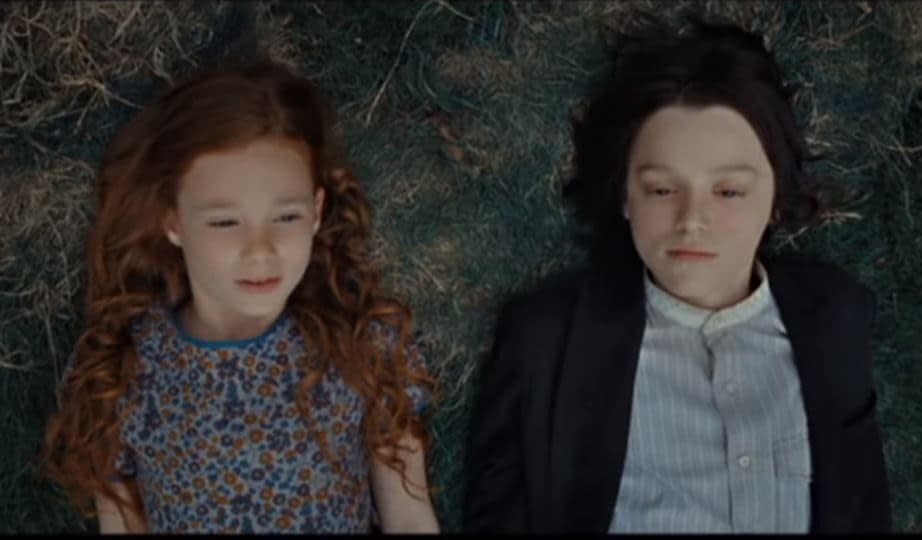 Voldemot's rampages of terror didn't matter to Snape, nor convince him to change sides. It was Snape's fear of Lily's imminent death that made him turn on Voldemort. The other dead and missing witches and wizards didn't matter to Snape, but Lily's death, that was a bridge too far. Yes, his assistance to Dumbledore and the Order of the Phoenix helped bring about the demise of Voldemort. And Snape did save Harry's (Daniel Radcliffe) life. But make no mistake, none of those actions were out of love. Snape acted out of hatred, anger at being denied what he wanted, and thoughts of revenge.
Rather than act as a guide and source of comfort for Lily's son, Snape did everything he could to make Harry's life as miserable as possible. He may have kept Harry alive, but that was, quite literally, the least he could do. All teachers should strive to keep their students alive. His "redemption arc" was actually a confession to a decades-long campaign of bullying and retribution. The reason? He didn't get the woman he wanted.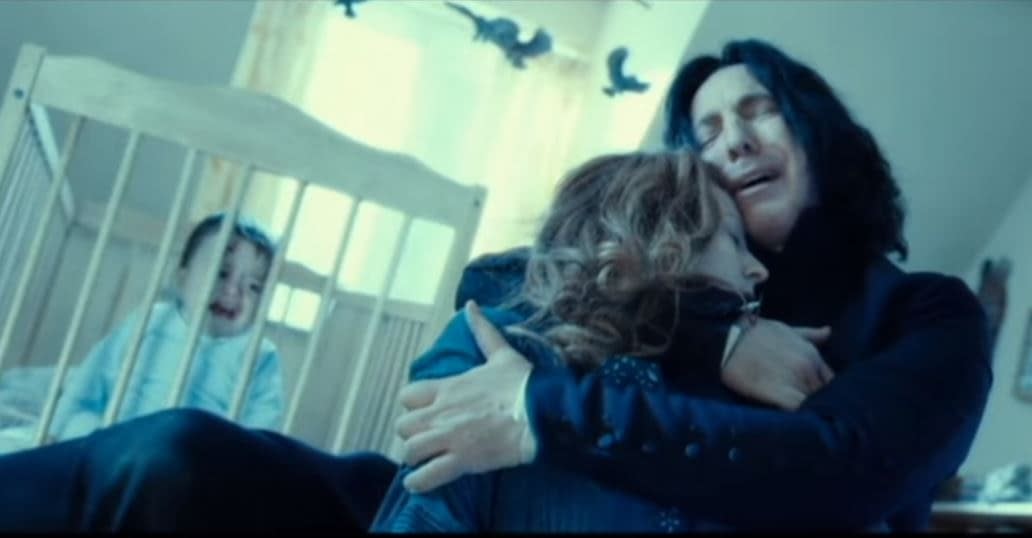 So, What's the Connection?
Don't get me wrong, Obi-Wan Kenobi had Issues in Star Wars. In the end, Padmé chose Anakin, and Anakin chose the dark side. But despite his grief and anger at how things turned out, Kenobi spent the rest of his life protecting Luke Skywalker. And, when the time came, he trained Luke to use the Force. Given his history with Anakin, it would have been understandable for Obi-Wan to refuse to teach Luke to be a Jedi. His previous failure with Anakin cost him everything. Instead, he put the needs of Luke, and the entire galaxy, first.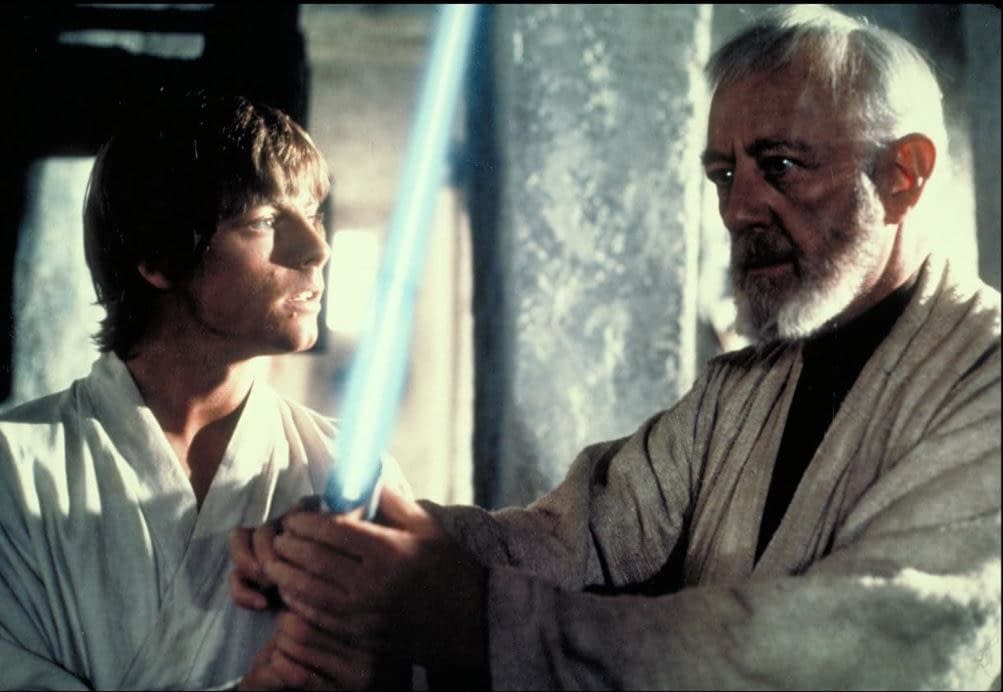 Imagine what Harry Potter's life would have been like if Snape had chosen Obi-Wan's path. When Potter first shows up at Hogwarts, Voldemort is gone. Being kind and supportive to Potter would have been no risk for Snape, and cost him nothing. Except for his wounded incel pride. It is Snape, however, who gets the dramatic redemption arc. In Star Wars Episode IV – A New Hope Obi-Wan dies almost anonymously, in the slash of a lightsaber and the fall of a cloak.
Harry Potter deserved an Obi-Wan Kenobi, someone who watched over him and gave him guidance, someone more present than Dumbledore. Obi-Wan deserved more respect for his choices, and his love of Padmé. And Snape, well, he deserved what he got.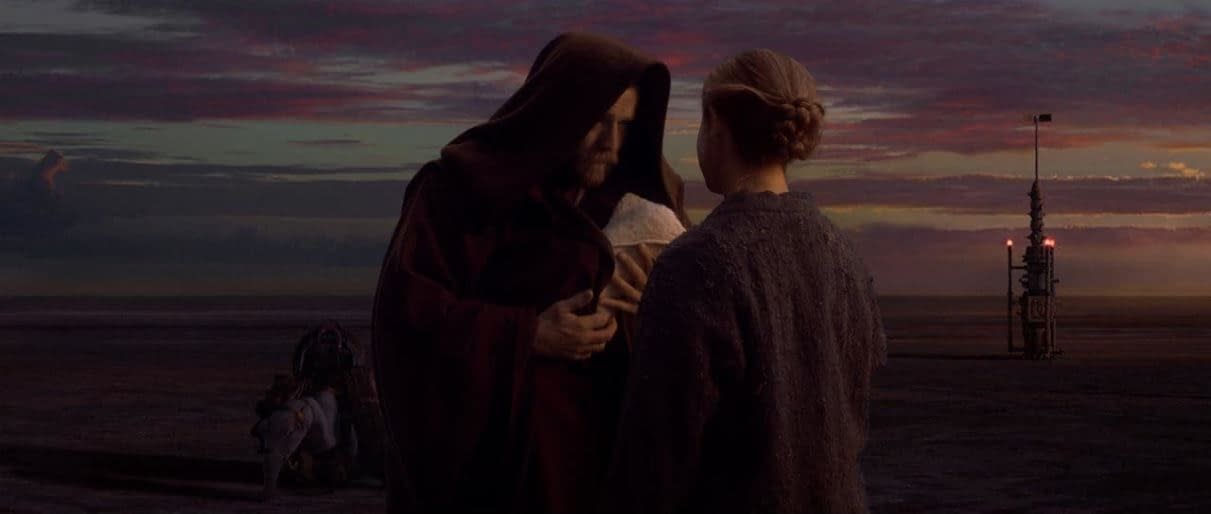 Will this be a storyline possibility followed through on during the upcoming solo Obi-Wan series for Disney+? Would definitely be a conversation-starter…