Posted in: Disney XD, Recent Updates, Review, Star Wars, TV | Tagged: christopher sean, jason hightower, Josh Brener, lucasfilm animation, Myrna Velasco, Scott Lawrence, star wars: resistance, suzie mcgrath, the disney channel
---
"Star Wars Resistance" Season 2 Premier "Into The Unknown" Is Nothing New [SPOILER REVIEW]
The latest Lucasfilm Animation series, Star Wars Resistance, returned to The Disney Channel on Sunday night for its Season 2 premier. Set concurrent to events in the latest Star Wars cinematic trilogy, Resistance depicts war from the average citizen's point of view. Resistance had a lackluster and uneven first season, largely due to the marked incompetence of main character Kazuda Xiono (Christopher Sean). The galaxy's worst spy, Kaz is the victim of events rather than the catalyst. As a result, the show's first season lacked the unique energy of previous Lucasfilm Animation series. However, after an interesting and engaging season finale, there was hope for the show's second, and final, season. Unfortunately, the Season 2 premier, "Into The Unknown," is merely more of the same.
Be advised, there will be snark and spoilers.
As the first season of Star Wars Resistance came to a close, the Colossus blasted into hyperspace. Unable to input the complete coordinates of the Resistance base on D'Qar, no one knew where the ship would end up. At the beginning of "Into the Unknown," it turns out Neeku (Josh Brener) got the Colossus within three parsecs of D'Qar. However, everything else goes very wrong. The episode involves everything aboard the Colossus breaking, and Kaz and Neeku making it worse. Honestly, who sends Neeku and Kaz to repair anything important?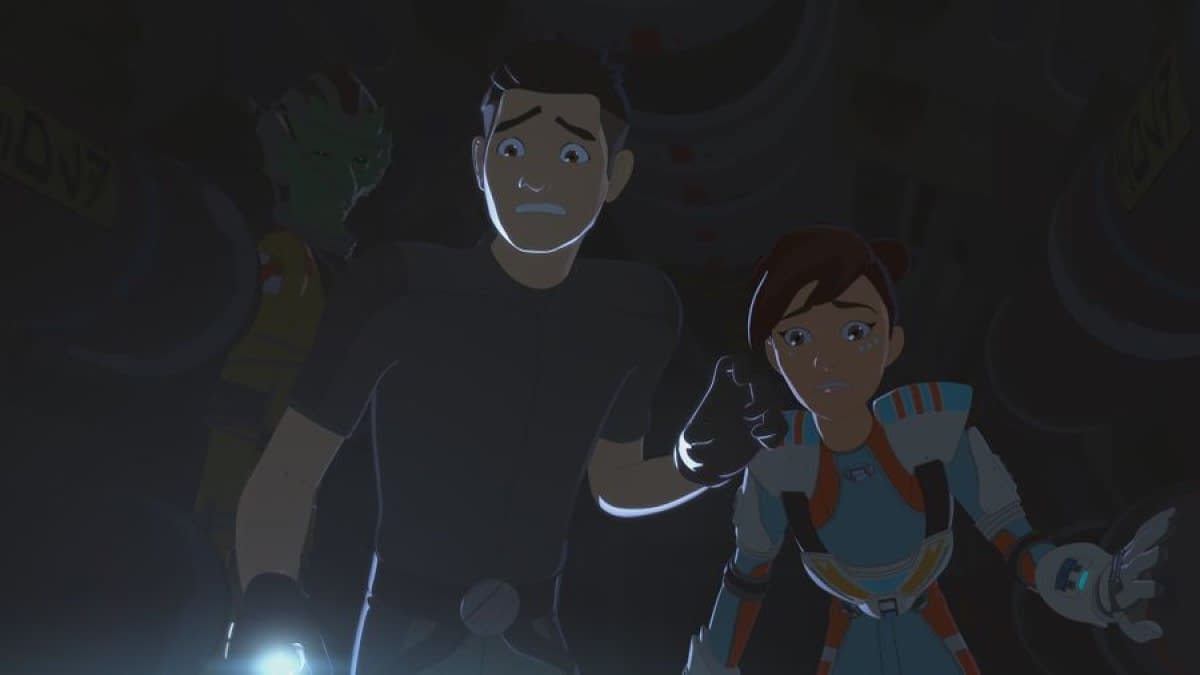 And that is the biggest problem with Resistance. No matter how many times Kaz screws up, or makes things worse, Yeager (Scott Lawrence) and Captain Doza (Jason Hightower) continue to trust him. Not only is Kaz a horrible spy, but he's a worse mechanic! Yet, adults with intelligence and leadership responsibility continue to trust Kaz with vital information and life-or-death equipment repairs. The entire situation just makes no sense. I wouldn't trust Kaz or Neeku to dogsit, much less run a sensitive operation.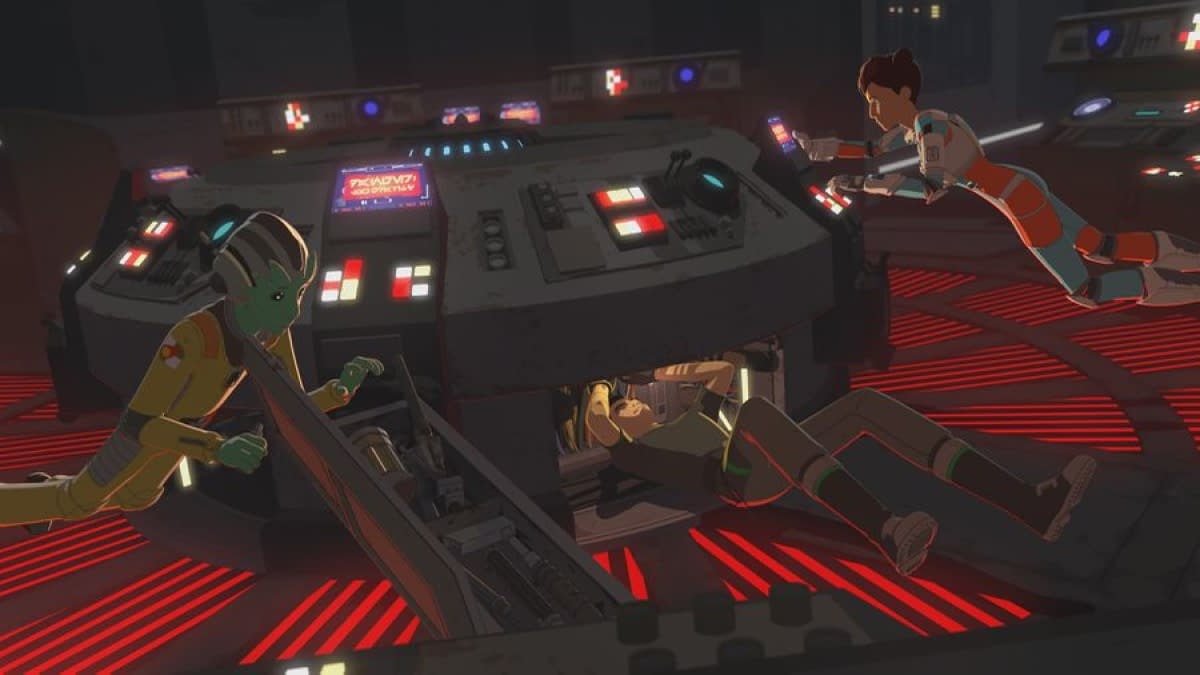 "Into The Unknown" is a perfect illustration of this weakness. Kaz got everyone into trouble, and now they are stranded on a giant, broken-down ship. When vital systems continue to fail, Neeku, Torra (Myrna Velasco), and CB-23 head to engineering to start repairs. However, the only truly competent member of that crew is the droid. After failing to fix the artificial gravity systems, all three humanoids end up sucked into evil MB-13's trap. Torra and Kaz manage to fix communications, but have no idea how to turn them off when MB-13 tries to contact the First Order. Maybe the entire galaxy would be better off if they let the droids be in charge?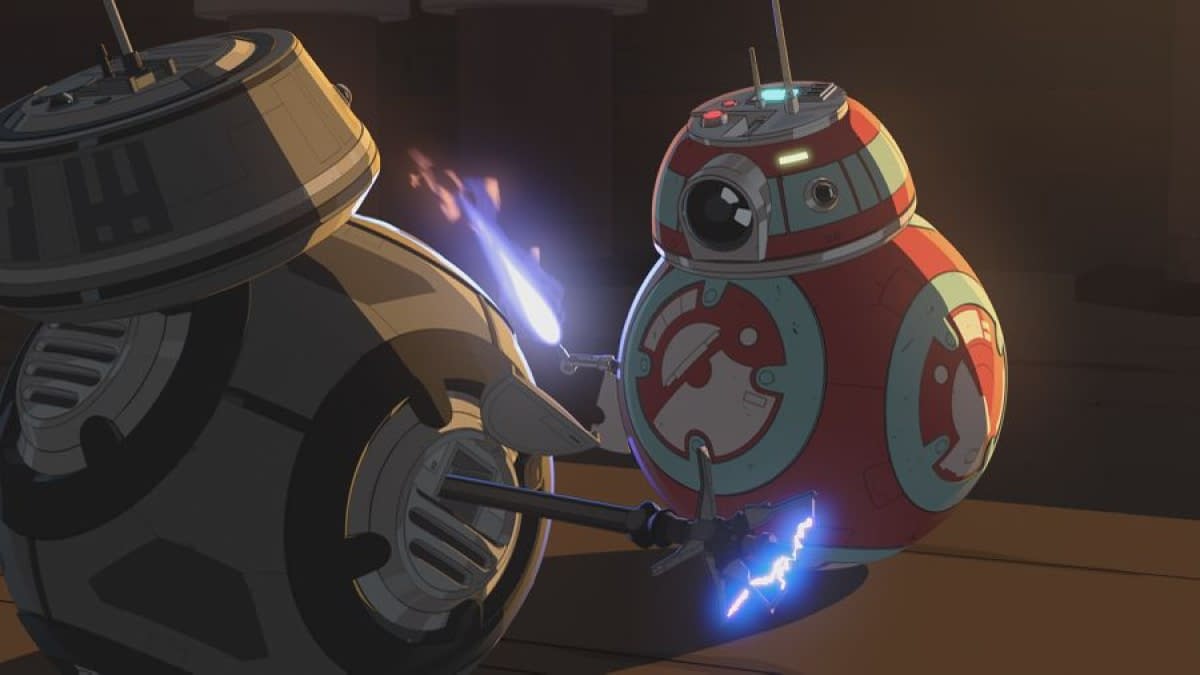 Tam Ryvora's (Suzie McGrath) subplot aboard the First Order Star Destroyer is also missing something. She is apparently so angry at Kaz for not telling her he is a spy, that she is willing to send the entire station to their deaths. Being mad at Kaz makes sense, but Tam has known Yeager and everyone else on the Colossus a lot longer than she has known Kaz. Wouldn't she be concerned with their welfare? Her attraction to the First Order, and the sense of responsibility and belonging that comes with it, makes sense. But her unwavering support, at the expense of her friends and former home, seems like too much too soon.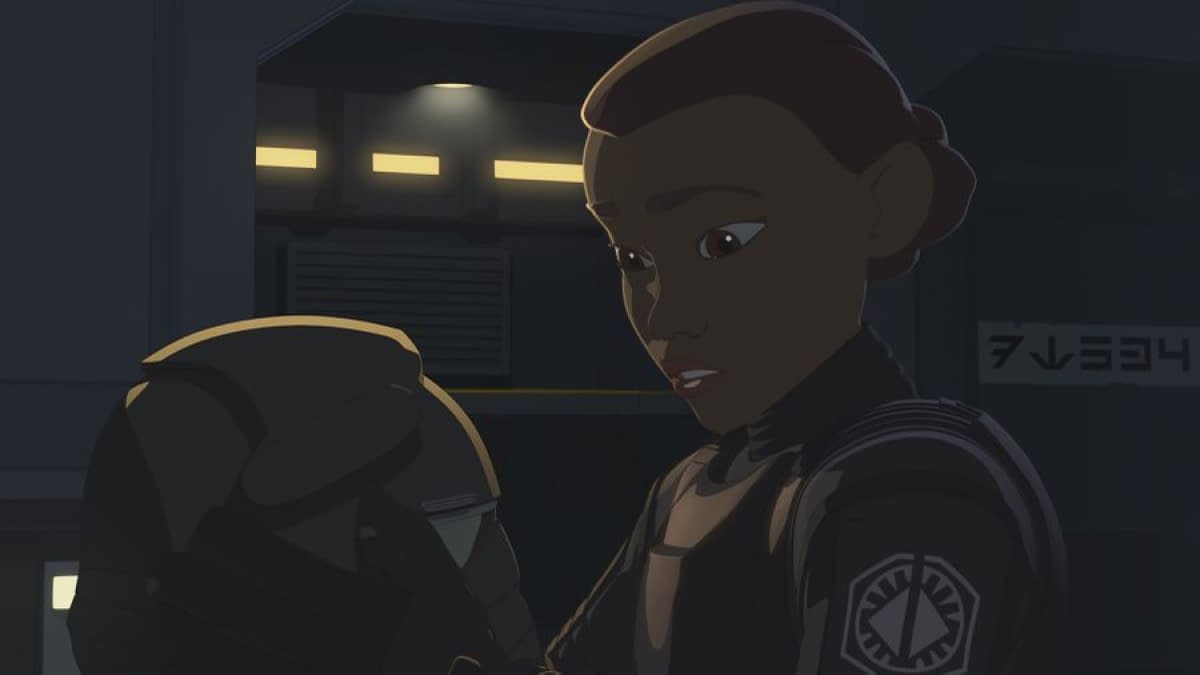 I'm trying to like Star Wars Resistance. After sticking with it through the entirety of Season 1, I finally started to appreciate the show. But whatever momentum Resistance had at the end of last season has now completely disappeared. Kaz's lack of agency has spread to the show as a whole, and it is frustrating to watch. There are so many different directions the writers could have gone with their Season 2 premier. I still can't believe that the direction they chose was "everything breaks and the only competent being onboard is the droid." I love Star Wars animation and I will continue to watch Resistance, but I wish they made it easier to love.
The second episode of Star Wars Resistance Season 2, "A Quick Salvage Run," airs Sunday October 13 at 10PM on The Disney Channel.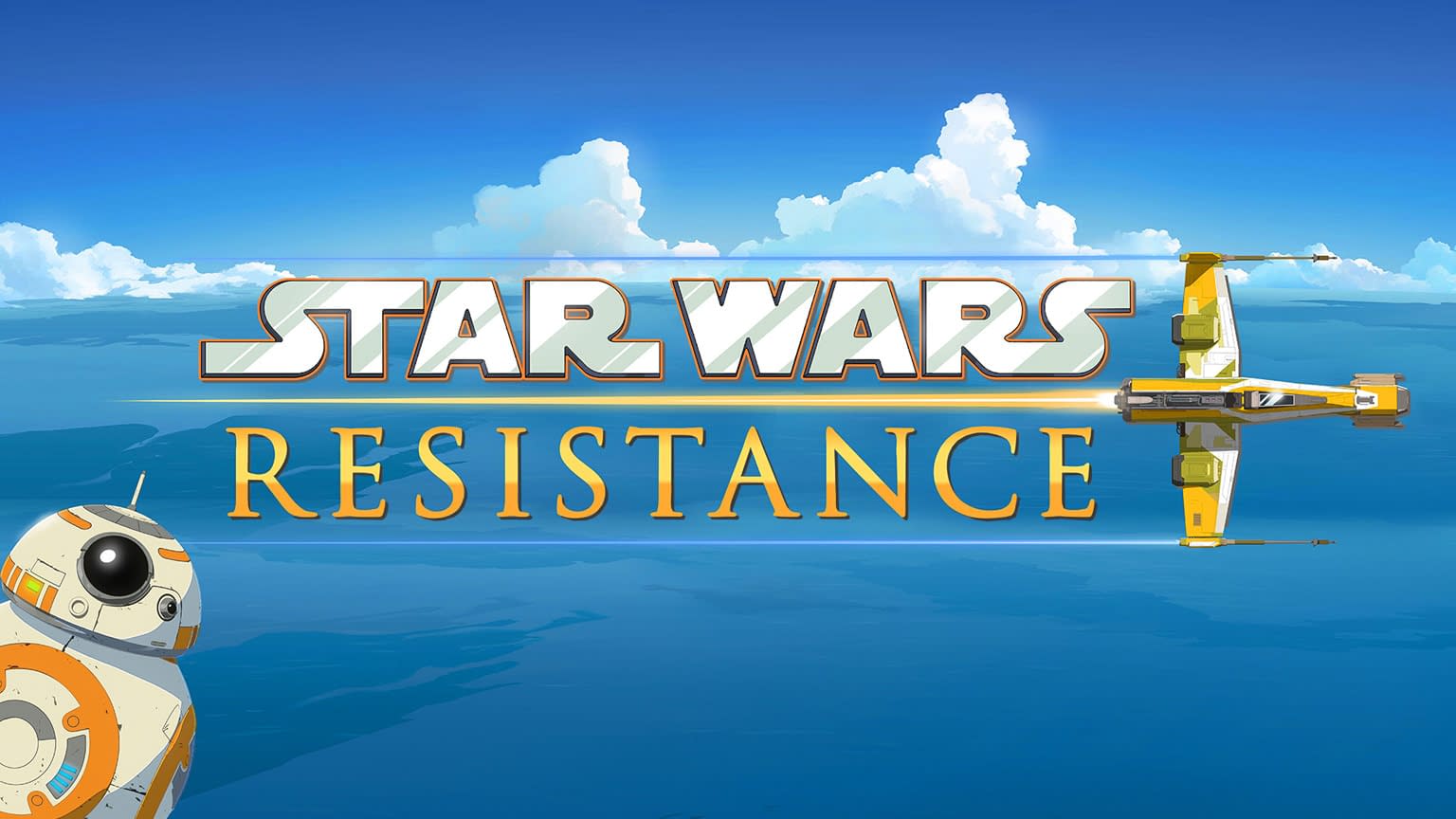 ---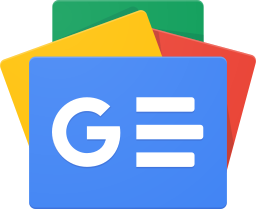 Stay up-to-date and support the site by following Bleeding Cool on Google News today!