It's been a little less than a month since the writing team for Netflix's Stranger Things 4 killed the lights and locked the doors on their weekly "Video Store Fridays" (VSF). For those of you new to it and didn't catch our obsessive coverage of it, every week, the writers would post five films that were on their minds that week that (in some, way, or form) had an influence on the upcoming season, and ending with an official VSF whiteboard that helped it all make sense. But to honor filmmaker Joel Schumacher, who passed away last month, VSF returned for "one night only" with five favorite Schumacher films (and leaving nothing to debate about what their top pick is)- and we're including the trailers to make things a little easier: The Lost Boys, Flatliners, Falling Down, Tigerland, and Phone Booth: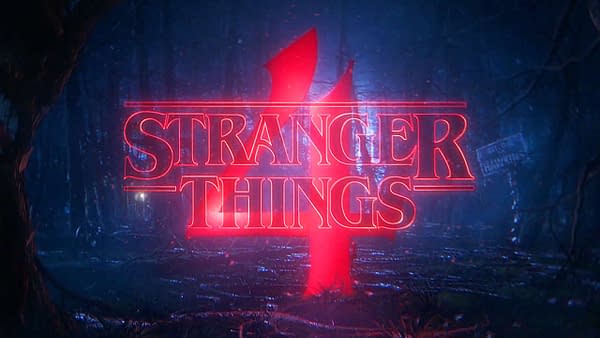 Today we're going to have a super special Video Store Friday, in honor of the great Joel Schumacher, who passed away on Monday. Our personal favorites:

– The Lost Boys (our #1!!)
– Flatliners
– Falling Down
– Tigerland
– Phone Booth

— stranger writers (@strangerwriters) June 26, 2020
In early March, the cast of Stranger Things took us inside the show's fourth season "secret" table read, which had more of a family reunion/return to summer camp vibe to it (if there with Demogorgons in the woods, that is) than a "going back to work" one. Noah Schnapp (Will Byers) revealed earlier that he had gotten his hands on the first four scripts when asked about starting production on the fourth season (which explains his good vibes heading into the table read): "I look forward to this so much. It's my favorite thing in the world, and I love working with these people. It's like a family. I read the first four scripts, and they are amazing. I can't wait to see where they go with the rest of the season." Here's a look at the table read video, followed by the original Hopper-revealing teaser:
Enjoyed this article? Share it!